Back to selection
"The Film Needs a Scene of the Justice Lifting Weights": Directors Betsy West and Julie Cohen | RBG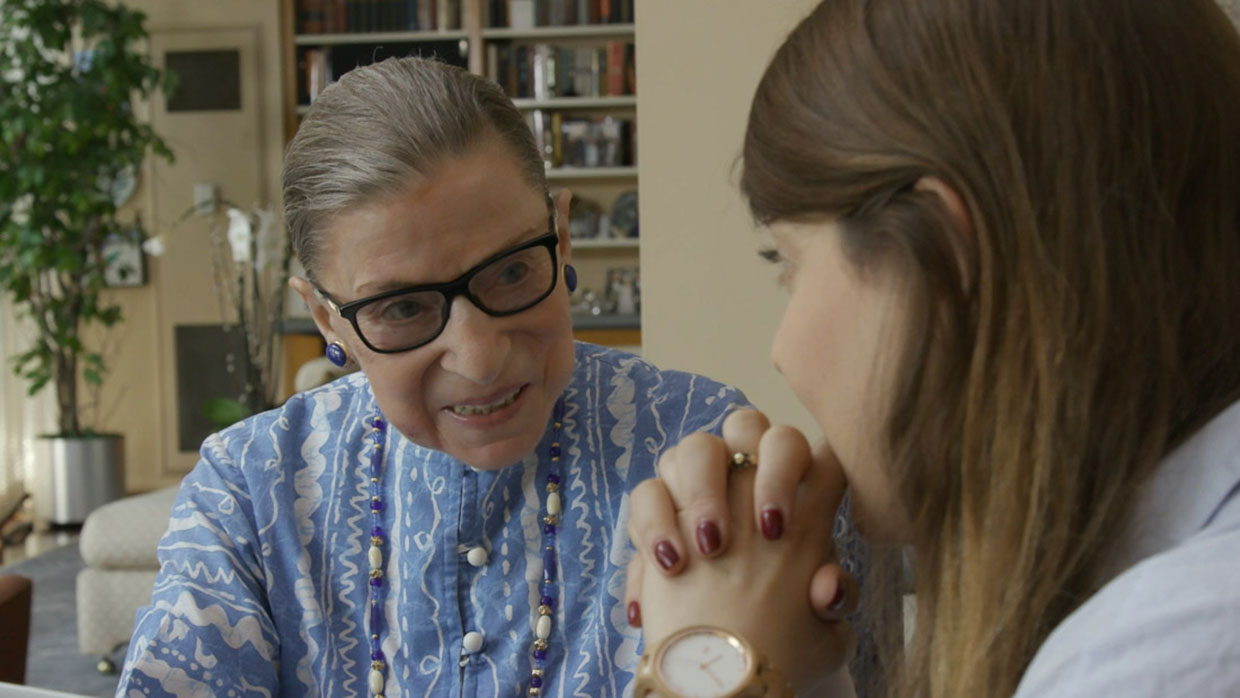 RBG
As you made your film during the increasingly chaotic backdrop of the last year, how did you as a filmmaker control, ignore, give in to or, conversely, perhaps creatively exploit the wild and unpredictable? What roles did chaos and order play in your work?
West: It's always a chaotic year when you're making a film, but the backdrop of a chaotic and divisive political year actually had the opposite effect on our film about Justice Ruth Bader Ginsburg. At a time when political institutions were being denigrated, it was reassuring to be telling the story of someone who has devoted her life to public service and the rule of law.
Cohen: With a subject known primarily for her brilliant mind and her long history of championing women's equality, and one who happens to be 84-years-old, you might not predict that the country will become obsessed with her workout routine. But that's one of several twists our story took. In February 2017, a time of renewed interest in Justice Ginsburg's health, a feature came out in Politico magazine under the headline "I did Ruth Bader Ginsburg's Workout. It Nearly Broke Me." The young male reporter was put through the paces by Ginsburg's trainer Bryant Johnson. His amusing story was illustrated by cartoons of the Justice, decked out in her judicial robes, planking. It went massively viral. Suddenly everyone we knew – including our executive producers at CNN Films – was sending us the link. The implication was clear: this film needs a scene of the Justice lifting weights and doing pushups. And animations aren't going to cut it.
So it was in March we found ourselves in the Justice's chambers asking, almost apologetically, "Do you think it might be possible for us to film you doing your exercise routine?" There was a pause. Then, "Yes, I think that would be possible." We don't want to spoil the scene that results, but we like to think that is was a good example of exploiting the unpredictable.
[PREMIERE SCREENING: Sunday, January 21 at 5:30pm — MARC]