Back to selection
SFFILM Announces Its Launch Program's 2018 All-Doc Slate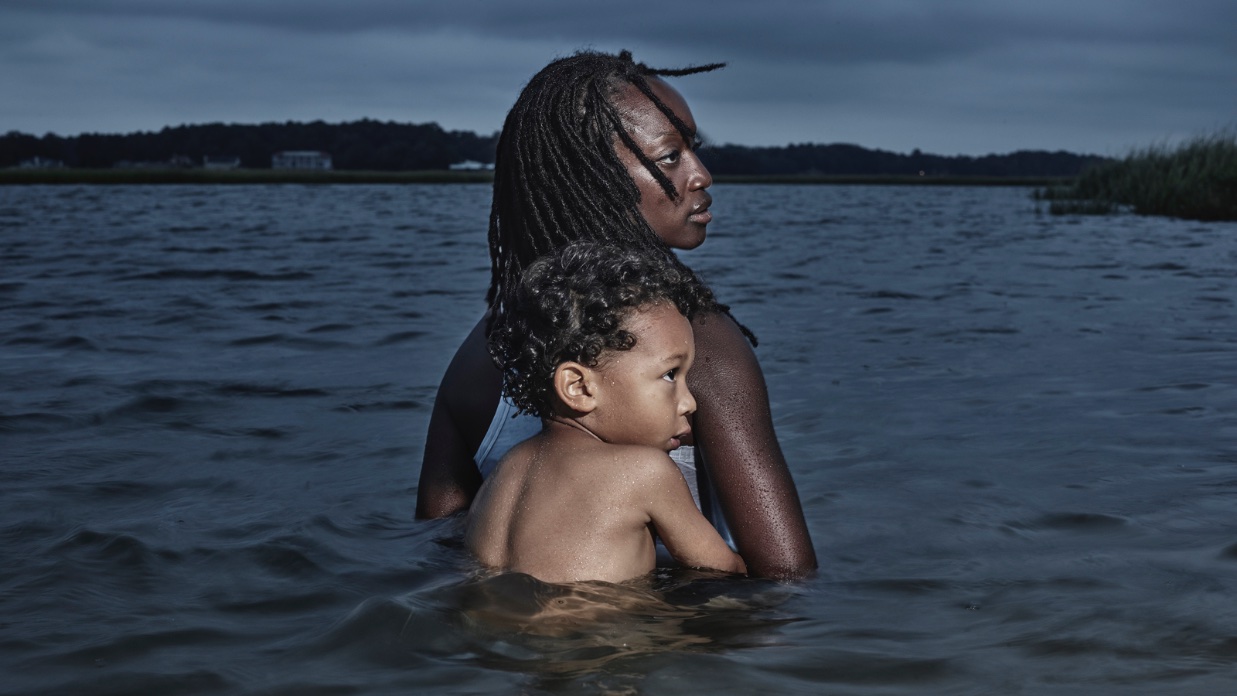 The Human Element (courtesy SFFILM)
SFFILM announced today the five titles that will comprise its 2018 Launch Program, an initiative intending to highlight for the industry a select group of world-premiering films drawn from different sections of the San Francisco International Film Festival. Films in last year's Launch Program went on to be bought by distributors includingMagnolia Pictures and Sundance Selects, and SFFILM hopes to build on that momentum this second year. Interestingly, this year's line-up consists entirely of docs as opposed to the 2017 edition, which featured two of five fiction titles.
"We are delighted to shine the spotlight on our second year of Launch," said SFFILM Executive Director Noah Cowan in a press release. "This is a tightly focused program of world premiere presentations that we feel represent the values of our city and region and that we want to see enter the global film distribution system to help promote those values. At the heart of our approach is compassion – for underserved youth, for the sons and daughters of the incarcerated, for under-represented cultures, and for those affected by our decaying environment and the global human rights crisis. We invite buyers from around the country to help us advance a culture of change."

This year's Launch titles are below. The San Francisco International Film Festival runs April 4 – 17 at venues around the city.
The Human Element
(Matthew Testa, USA, 80 min) – World Premiere
American photographer James Balog has been tracking human-caused changes to our planet for over 35 years. Disturbed and motivated by what he has seen, The Human Element documents how the earth's four elements — water, air, fire, and earth — have all been impacted by a fifth element, homo sapiens. With breathtakingly rich and innovative photography, he illustrates issues ranging from rising sea levels to pollution's impact on asthma cases to focus us on a call for change.

The Rescue List
(Alyssa Fedele and Zachary Fink, USA/Ghana, 80 min) — World Premiere.

Lake Volta in Ghana is the largest man-made lake in the world; it is also notorious as a locale for forced child labor. Bay Area filmmakers Alyssa Fedele and Zachary Fink's beautifully shot documentary charts the courageous efforts of a local safe house to rescue the kids, give them schooling and therapy, and prepare them for reintegration into their families. Though it contains many intimate and moving moments with the children, the star of the film is real life hero Kwame, who initiates several dramatic rescues.

Tre Maison Dasan
(Denali Tiller, USA, 94 min) – World Premiere

Tre, Maison, and Dasan are three boys who all share something in common — one of their parents is in jail. Following their separate lives through boyhood and weaving their stories together, first-time documentary filmmaker Denali Tiller tenderly observes each youngster's life, as the kids come to understand more about the world around them. Capturing loving, frustrating, and heart wrenching moments between parent and child, Tre Maison Dasan approaches the issue of mass-incarceration by exposing the effects of the criminal justice system on young men.

Ulam: Main Dish
(Alexandra Cuerdo, USA, 80 min) – World Premiere

For lovers of food documentaries like Jiro Dreams of Sushi (2011) and the Chef's Table series, Ulam: Main Dish will come as a welcome and fresh addition. The film centers on the honest struggle for authenticity and respect for a cuisine often marginalized by the food world. Deploying rousing interviews with owners, restaurateurs, top chefs, as well as mouth-watering dishes placed front and center, filmmaker Alexandra Cuerdo follows the heartaches and triumphs of contemporary chefs that seek a place for their culture at the dinner table, one dish at a time.

Wrestle
(Suzannah Herbert, USA, 96 min) – World Premiere

Jamario, Jaquon, Jailen, and Teague are teammates on the J.O. Johnson High School wrestling team in Huntsville, Alabama. Led by their passionate coach, they are trying to qualify for the State Championships but the pressures outside of the ring — emotional breakdowns, racial profiling by the police, teenage pregnancy–are mounting for each of the young men. Over the course of the season, director Suzannah Herbert gracefully follow each of them, showing that the sport is what keeps them focused and in control of their lives.