Back to selection
Filmmaker's New Podcast, Episode One: Kevin Corrigan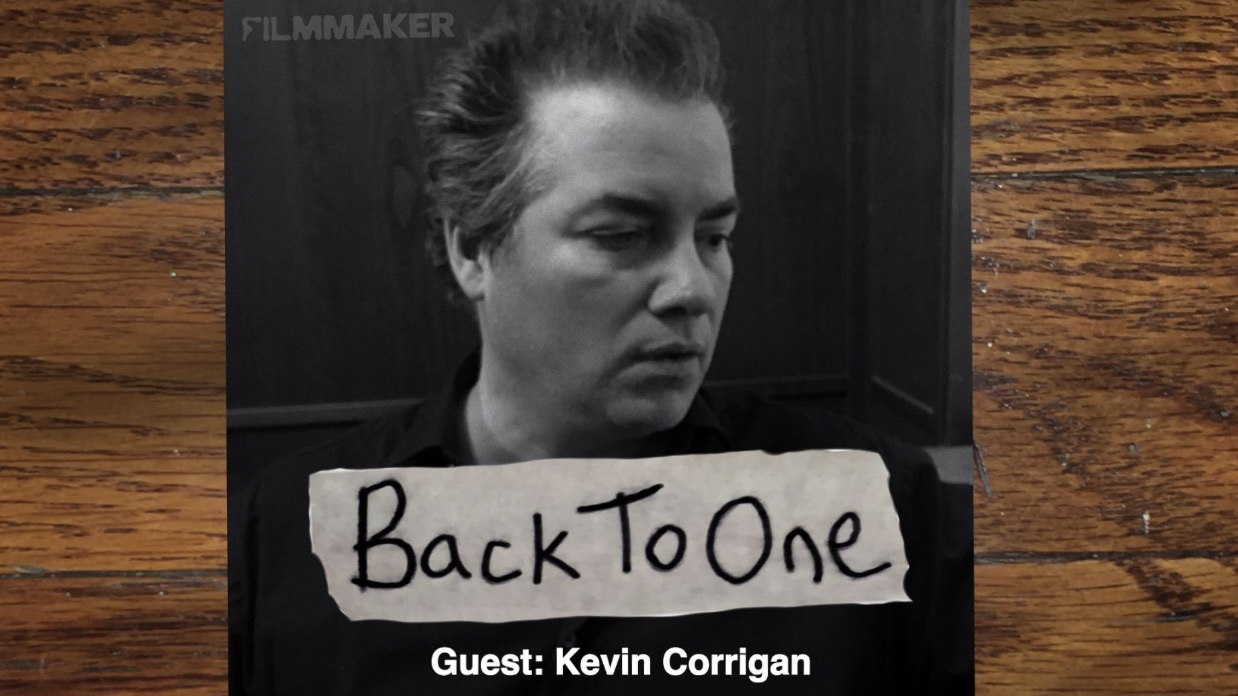 Welcome to the debut episode of Filmmaker's new podcast about acting, Back To One. In each episode, host Peter Rinaldi invites one working actor to do a deep dive into their unique process, psychology, and approach to the craft. No small talk, no celebrity stories, no inane banter — just the work.
Episode One: Kevin Corrigan
We could not have a more perfect guest for the first episode of a podcast about "the work" of acting if we had somehow constructed one. The TV guest star extraordinaire, the go-to indie comedy player of our time, the actor's actor, Kevin Corrigan seems to be in everything. From nearly 30 years of experience in front of the camera in indies like Buffalo 66 and Results, studio films like Goodfellas and The Departed and television shows such as Grounded for Life, Community, and The Get Down, he has developed a poignant and often hilarious wisdom about this craft he loves. And in this hour he generously shares it with us.
This episode can be listened to on all your favorite podcast apps and platforms, including iTunes, Google Play, and Stitcher.