Back to selection
Au Hasard Balthazar, Midnight Cowboy and Of Unknown Origin: Jim Hemphill's Weekend Viewing Recommendations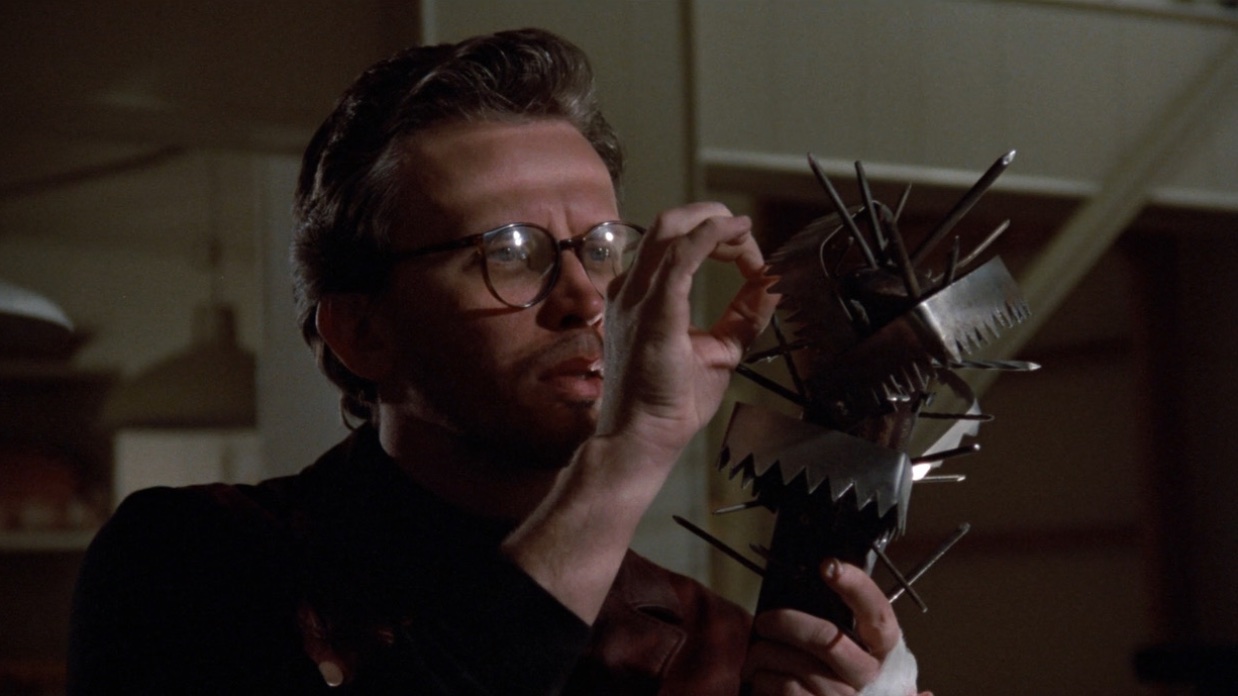 Of Unknown Origin
Jean-Luc Godard called Robert Bresson's Au Hasard Balthazar "the world in an hour and a half," and revisiting the film over 50 years after its release, it's hard to disagree. There's not a lot of plot in the conventional sense; Bresson simply follows the life of a donkey as he passes through various owners and uses the animal as a linking device between episodes depicting the human condition in all its variety — though he does tend toward the darker side of the emotional spectrum. For all the talk of salvation and transcendence in Bresson's films that has been going on at least since 1972, when Paul Schrader made the director a key subject of his landmark study Transcendental Style in Film, I've always found the cruelty and brutality of Bresson's work to be far more prominent than the redemption (which, of course, makes the intermittent moments of empathy and tenderness all the more powerful). Au Hasard Balthazar is no exception, as Bresson conveys, with punishing clarity and detail, man's capacity for evil — even the decent people with whom the donkey Balthazar comes into contact are prone to indifference and inaction that allow enormous suffering. It's rough stuff, yet ultimately there is something deeply moving about Balthazar's journey and what it says about our own helplessness to control our fates in a cruel world. Bresson's style, in which there is nothing superfluous or extraneous, just one straightforward image after another designed to make a direct emotional impact, remains fascinating no matter how many times one has seen the film; his effects seem like they should be easily replicable, yet there's something eternally mysterious about the complex thoughts and emotions his simple images generate. Criterion has released a Blu-ray upgrade of Au Hasard Balthazar this week that uses a superb new 4K restoration as its source; I can think of no better way to revisit or discover this remarkable film.
Also new from Criterion this week -– and even more highly recommended than the Bresson disc — is a supplement-laden edition of John Schlesinger's Midnight Cowboy, a film that gets better and better with age in spite of being so specifically of its own time and place, late 1960s New York. The tale of two hopeless dreamers (played with heartbreaking but unsentimental poignancy by Jon Voight and Dustin Hoffman) scraping by from one misguided hustle to the next, it stands alongside Scorsese's Bringing Out the Dead as one of the all-time great films about the emotionally desolate existence of the lonely, lost souls most urbanites step over or pass by every day; like Au Hasard Balthazar, it's both empathetic and merciless, and builds to an equally shattering — and equally restrained — final scene. The screenplay by Waldo Salt (who would go on to write two more classics, Serpico and Coming Home) is one of the best ever written, a rigorous model of rich characterization and structural elegance that passes itself off as something freewheeling and spontaneous. That, of course, is partly due to Schlesinger's directorial style, which was revolutionary at the time in its combination of verite camerawork and old-school studio techniques; the movie is particularly impressive in the way Schlesinger and cinematographer Adam Holender find visual corollaries for the Voight character's unsettled inner feelings and memories. All of this is set against the backdrop of a seedy New York that no longer exists outside of period pieces like David Simon's The Deuce, and which Holender's camera captures in all its gritty detail. It's a landmark movie, and the extra features on the disc are abundant even by Criterion's standards — in addition to multiple interviews, a commentary by Schlesinger and producer Jerome Hellman carried over from Criterion's out of print Laserdisc, and archival footage, the Blu-ray contains the essential hour-long documentary Waldo Salt: A Screenwriter's Journey.
* * * * *
Any filmmaker looking for a case study in how to conceptualize and execute suspense in a confined space without limiting one's visual or thematic ambitions need look no further than the 1983 horror gem Of Unknown Origin, which is newly available on Blu-ray from Shout Factory. Based on the novel The Visitor by Chauncey G. Parker III and skillfully adapted by Brian Taggert, the film tells the story of Bart Hughes (Peter Weller), a Wall Street executive whose remodeled brownstone is his pride and joy –- until a rat arrives on the scene and begins tearing the place apart. Bart becomes obsessed with killing the rat at the expense of everything else in his life, including but not limited to his job and his sanity, and the result is a very funny, very scary tale of the transformation of a "civilized" man stripped of his material trappings. Taggert skillfully weaves literary influences like Moby Dick into the narrative and turns one brownstone into a spiritual battlefield for his protagonist, brilliantly played by Peter Weller in what's essentially a one-man show. He's every bit as great here as he is in the better known The Adventures of Buckaroo Banzai, which was released the following year (and which has also been reissued by Shout Factory on Blu-ray, in a limited edition steelbook). Of Unknown Origin should have been the movie to make Weller a star, but for reasons I can't fathom it wasn't successful upon its initial theatrical release. I have no idea why, since aside from being smart and stylish it's relentlessly entertaining; director George Cosmatos ramps up the tension with Hitchcockian finesse, finding every possible angle there is to shoot in Bart's brownstone and manipulating the space in a way that leads to dozens of jump-out-of-your-seat shocks. It's a movie filled with escapist thrills that feels nourishing rather than cheap thanks to the professionalism of the filmmakers and the intelligence of the script.
Jim Hemphill is the writer and director of the award-winning film The Trouble with the Truth, which is currently available on DVD, iTunes, and Amazon Prime. His website is www.jimhemphillfilms.com.