Back to selection
"If You Want Something to Exist, Figure Out How to Do It": Ian Clark on Eastern Oregon Film Festival and A Morning Light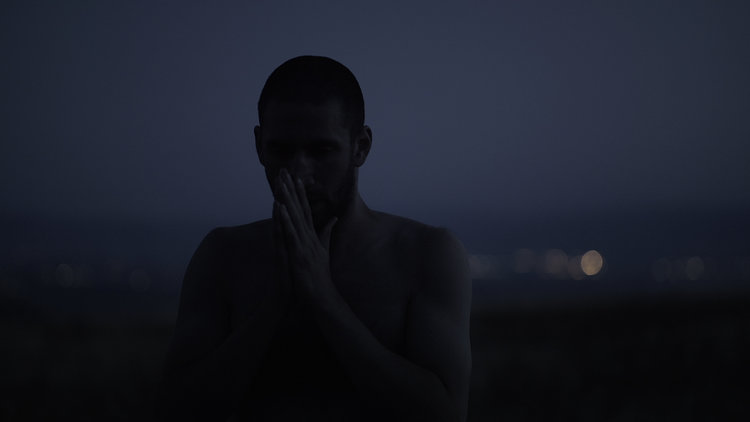 A Morning Light
As both a programmer and filmmaker, Ian Clark has had a long-standing relationship with Filmmaker. Named a 25 New Face in 2012, Clark is also a co-founder of the Eastern Oregon Film Festival (EOFF), which hosts its annual online program on this very website. I've attended EOFF for three years, and every time I am amazed by the sense of community Clark fosters and his prowess as a programmer, a curatorial mindset that feels like a direct extension of his person. Clark and I had a conversation about the festival's origins, his relationship to his hometown of La Grande, and his most recent film, A Morning Light, which is now streaming on Amazon Prime and Vimeo on Demand.
Filmmaker: We're coming up on EOFF's 10th year anniversary so I'm wondering if we can start by talking about the foundation of the festival and how it all began.
Ian Clark: In 2008, I had moved back to La Grande after college, kind of in that period where you aren't sure what's what so you go back to the nest. It was right around the time I started to be curious about other kinds of cinema; I had been romping around and making snowboarding videos with friends. I was pretty immersed in that world and through it I met the musician Mike Surber and Chris Jennings. We were kindred spirits and into movies and we just started rapping about what a film festival would look like. It's kind of the same philosophy as filmmaking: if you want something to exist, figure out how to do it. Work with the resources you have, and do your best to make it happen.
So in that first year [2008], we went to various city-planning meetings and took meetings at the college [Eastern Oregon University] to pitch this idea, but ultimately all we did was make a poster and [have] a can drive. I reached out to Kentucker Audley whose film [Team Picture] I connected with because it was the first fictional film [I'd seen] where they were shooting on the same camera we were making snowboarding and skateboarding videos on. That was kind of a "holy shit" moment where I realized you can make movies for very little. I think I first read about it in Filmmaker, actually. So I reached out to him and he was very open. Fast forward to 2009, Mike ended up going on tour so he organized three or four bands to come play during the festival and I hunkered down in my basement and worked on designs, copy writing, programs, and we did a two day pop-up event. There used to be an alehouse in town that had a pop-up space, so we showed movies there. Parallel to that, Chris did his own 48-hour film project. The following year, I got accepted to grad school so Ben Morgan came on and stepped up with programming and brought a level of legitimacy that we – as 25, 26 year-olds – didn't necessarily have. We were just winging it.
Filmmaker: What films did you show that first year in 2009?
Clark: We showed Team Picture, work by Sara Colangelo, Levi Abrino.
Filmmaker: Did you just reach out to folks? I'm assuming at this stage you didn't have submissions.
Clark: No, this was just cold emailing to people whose work I'd been reading about. People whom I wanted to have a dialogue with.
Filmmaker: Was anyone able to attend?
Clark: Yeah, Sam Kuhn was living in Salem, Oregon at the time, and I had worked on one of his shorts, so he came out. Kentucker Skyped in. To my knowledge, we were the first festival to ever conduct a video Q&A. Someone can kindly call us out if I'm wrong, but I think that's right.
Filmmaker: You have had a long-standing relationship with a lot of filmmakers, folks like ornana and Jim Cummings and Kentucker. Audiences come back year after year to see what these guys are up to; they're introduced to them and the idea is that everyone who comes to the festival can keep up with their work.
Clark: Absolutely. I think there's two things I can speak to about that. One is the community building aspect and cultivating interests. [The audience] loves to see people grow and they're very warm and very receptive to the work that's being made. On the curatorial side, I'm interested in supporting artists however we can after the fact. We're always trying to get the word out about their work, if they have new work, I tell people to reach out because it's special to keep supporting folks.
Filmmaker: One thing that I want to talk about as far as programming goes –something I think you do maybe better than anyone else – is pairing shorts and features. You've decided to create a program where every feature has a short screening before it. Has it always had that structure?
Clark: Not until the second year – the first year we played a bunch of shorts throughout the day and then features in the evening. But I think it was Ben's idea that he had seen another festival do, and we just kept up with it.
Filmmaker: This past year, you showed a wonderful short directed by and starring David Call, called Cole, before The Rider, and they both deal with head injuries and trauma and what it's like to be denied in your daily life. You also screened a short Thou Shall Not Tailgate in front of For The Birds and those were very similar in how they deal with eccentric, older characters, in pealing back the layers of who these somewhat "spectacle" subjects are. What is your process with programming? How are you able to eke out films that are such thematic compliments?
Clark: It's a very deliberate process. It's all about looking for connections and parallels between films, aesthetically or thematically. It's something I'm constantly thinking about while watching films.
Filmmaker: I think it's something that's helpful for filmmakers to think about, too. It's hard not to take things personally when you don't get into a festival, but also so much of what goes into curating is literally tailoring a program and finding things that have a dialogue with one another.
Clark: Absolutely. There's a lot of factors. You're balancing integrity and the things that interest you personally, you're balancing community expectations and what people want to see. You're trying to create a balanced meal. I appreciate programs that give you variety and options. When we're working with multiple venues and time slots, I try to put seemingly opposite films against each other, so people can be like, "Well, I'm more in the mood to watch this right now." Rather than having to choose between two films that are similar. This year, for instance, we had In Reality screening against Anote's Ark, [and those two] are pretty different films.
Filmmaker: You definitely display an interest in – and I know some people hate this term – "hybrid" films, documentary films that take a fictional approach and vice versa. The opening night film was Clara's Ghosts, which toys with the Elliots playing versions of themselves; you had The Pain of Others, which is relayed almost entirely through YouTube vlogs. I don't know if it's easy for you to distill your interests in genre or formalism, but do you have a mission to share these films with La Grande because they're doing exciting and different things with the medium? 
Clark: Definitely. I have grown as a programmer and the community has grown as an audience because of it. If we had shown something from year eight or nine in year two, there might have been more pushback. Formal experimentation and risk-taking is conceptually interesting to me, for sure. There's no such thing as "truth," to me, in a documentary film. Filmmaking is echoing life in various ways, and life is not black and white.
Filmmaker: Maybe this is a good place to pivot to talking about your latest film, A Morning Light, because you're definitely interested in playing with genre, in an almost constrained way. Would you call this a sci-fi film?
Clark: I like how you described it when you first saw it, you noted it was "sci-fi tinged". On the surface, it's a quiet drama about a couple of friends reconnecting, but on a deeper level, it's this metaphysical exploration. Through the process of writing to production to editing, I did give myself constraints. I pared it down. We shot stuff that would've pushed it way further into genre specificity, but it being my first dance with the genre, I wanted to make sure it didn't feel heavy handed. I wanted to exercise a level of control. I'm totally happy with that film and I think it landed in a place I wanted it to land in.
Filmmaker: You basically did everything on this movie, you shot it, you edited it and you did the sound design. So much of the tone and eerie, more traditional sci-fi elements are derived from the sound.
Clark: Well, I do have to give enormous props to the artist Eleh. I discovered his music while doing a residency in Ireland in 2013, and I just fell in love with it. It was equal parts meditation, metaphysical and terrifying. I reached out to him and he let me use whatever I wanted. I had total freedom, so his songs were definitely a base layer [for the soundscape].
Filmmaker: Did you find that because you've kept up with the community in such a big way in La Grande that people were more receptive to you making this project?
Clark: Oh yeah. People are just as curious and helpful as they are when the festival is going on. We never had permits or anything, and people just came out to help. We shot the film in 17 days and I stayed behind for several weeks and did pick-ups.
Filmmaker: Who else did you have on the crew?
Clark: Ben [Wiessner] did sound and produced, and my friend Bronwyn [Leslie] came down from Boise and helped with wardrobe. My friend Nico [Toll] drove in from Ashland to be an extra set of hands. I think that was about it.
Filmmaker: You live in Portland – what's your relationship with La Grande throughout the year?
Clark: I mean, I love it. I love the landscape but I love the openness of the people. In Portland, it's a lot more challenging to find that sense of community. It's something I love about small towns in general. But you gotta have a job.