Back to selection
Flies Collective Announces Third Annual Film Grant Recipients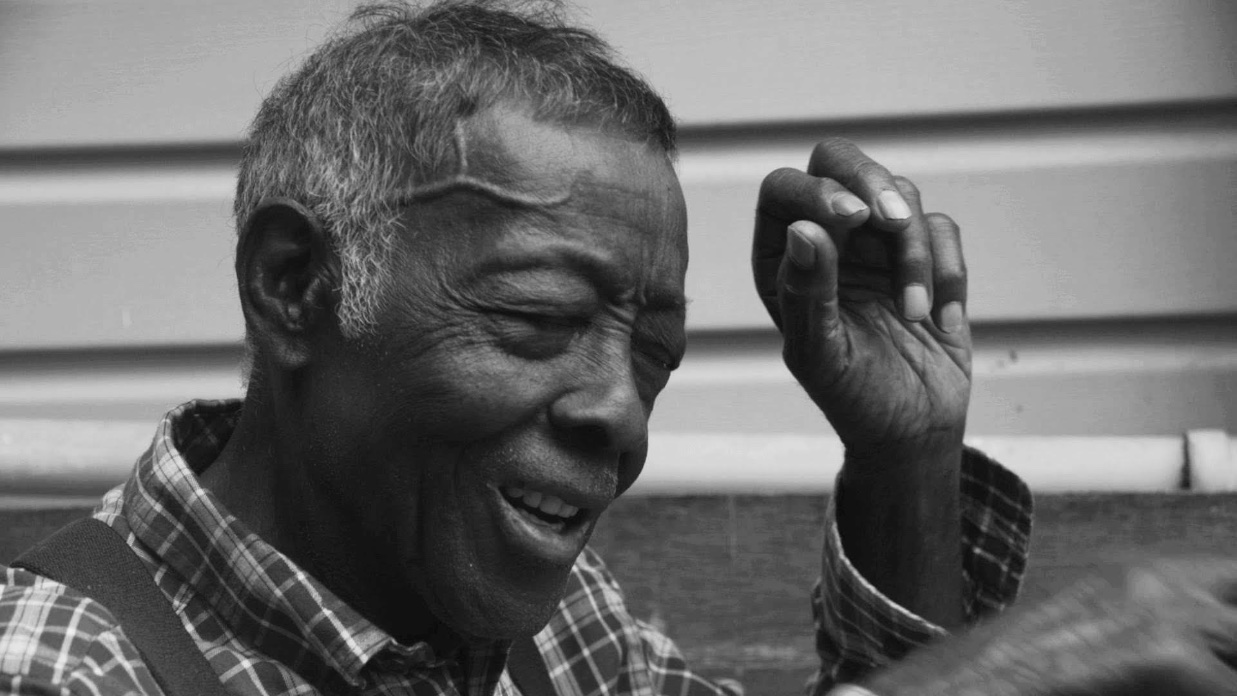 Seed
Flies Collective, the Brooklyn-based production company and micro-budget funding body led by principals Daniel Patrick Carbone, Matthew Petock and Zach Shedd, announced today the four films that will receive a total of nearly $20,000 in fiscal support via the group's annual film grant. The films are Sarah Friedland's Familiar Touch, Max Walker-Silverman's Chuj Boys of Summer, Brittany Shyne's Seeds, and Sophia Feuer's Space Lady.
Said the Flies Collective team in a joint statement, "The whole idea behind the grant was that we wanted to offer no-strings-attached support to projects that don't typically fall within the parameters of traditional grants. This year's projects are diverse in terms of the voices, but also in their form. We received so many fantastic, very worthy projects, which yet again made the deliberations process extremely difficult. But we're very proud of this group — we really believe in them, and we look forward to continuing to offer support and guidance to the filmmakers however we can."
Flies Collective was launched in 2012, and the company has been behind such films as Hide Your Smiling Faces, Phantom Cowboys, Collective:Unconscious, A Little Closer, Americana and Chained for Life (which premieres theatrically Sept. 11 via Kino Lorber). The Flies Collective Film Grant began in 2017 and has awarded nearly $50,000 to filmmakers including Raven Jackson, Lana Wilson, Jessica Beshir, Matthew Wade, and Haley Elizabeth Anderson. This year, Anderson joined Flies Collective producer Amanda Rosa, and filmmaker Lance Edmands (Bluebird) on the selection committee alongside the Flies partners. Nearly 400 projects were submitted and reviewed.
Said the team, "We pride ourselves on taking every single submission very seriously. Everyone's had experiences where we've felt really let down, where it feels like we aren't given proper consideration in one form or another. Since the very beginning, we wanted to make sure our review process never turned into that. Having our talented friends and colleagues join us in deliberations is the only way we'd possibly be able to read each and every script, watch every work sample and review every look-book with the thorough consideration that all passionate filmmakers deserve. Their input was invaluable."
From the press release, here's more information on the winning films:
Familiar Touch / Director: Sarah Friedland, Narrative feature
Familiar Touch is a coming of (old) age film that follows an octogenarian woman's transition to life in an assisted living facility as she contends with her own desires and conflicting self-narratives amidst her cognitive impairment. Sharing much of the same aesthetic approach as her successful short film Home Exercises, Friedland seeks to reimagine the coming of age drama by illuminating the experience of an old woman, and open up the world of the assisted living facility, whose residents' lives and staff's labor are typically rendered invisible. Producers: Alexandra Byer and Matthew Thurm.

Chuj Boys of Summer / Director: Max Walker-Silverman, Narrative short
Chuj Boys of Summer is the story of a close knit group of Guatemalans living and working in a small Rocky Mountain town. Taking place almost entirely in their indigenous Mayan language, it centers on two boys–one a new arrival, the other preparing to leave–and details the handoff of place and purpose between the two. It is a story of hope, home, and friendship in a strange place. Co-Writer: Marcos Ixwalanhkej Ordonez Mendoza.

Seeds / Director: Brittany Shyne, Documentary feature
An ethnographic portrait that takes a sensitive exploration of a centennial African-American farm in Thomasville, Georgia. The film uses lyrical black and white imagery to examine the decline of generational black farmers and the historical importance of land ownership and generational wealth. The farm dates back to 1883 when Charles Cockrell purchased 245 acres in Southwest Georgia, and still thrives today, in large part due to the Kentavia-Williams steadfast belief that land should always be kept in the family. As one of the few African-American centennial farms left in the nation, Seeds hones onto this notion of reconciling an identity within a place through poetic visual symbolism.

Space Lady / Director: Sophia Feuer, Documentary short
A short documentary portrait of 71-year-old musician Susan Schneider (aka 'The Space Lady') who, after 30 years of homelessness and busking, is beginning to receive notoriety for her early contributions to electronic pop music thanks to its being shared online. ​Shot on 16mm and pulling stylistic techniques from experimental film and science fiction, the film explores the past as she tells it verbally, but focuses first and foremost on sensory, observational details from the present—namely, her struggle to reclaim the music from the pain that encompasses it.