Back to selection
The Gotham Announces 2022 Gotham TV Series Lab Series Projects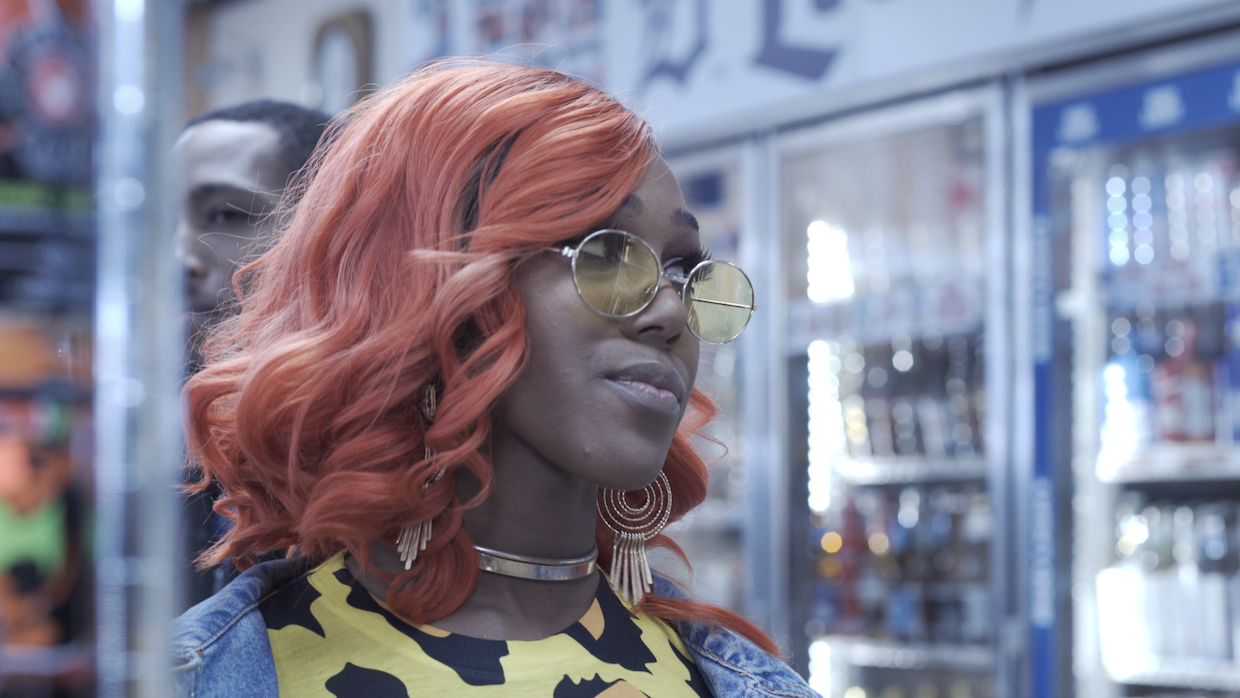 Femme Queen Chronicles
The Gotham Film & Media Institute (formerly IFP) announced today ten series projects participating in the Gotham TV Series Lab (running May 9-13) for outstanding projects in development and written/created by first-time series creators. From the press release:
For the first year included in the cohort of ten projects, there are two projects from the Expanding Communities program by way of recommendations of partner organizations, GYNO and NIGHT WATCHERS. Expanding Communities is a program dedicated to providing resources, a community space, and industry access to individuals with Disabilities and Black, Indigenous, PoC, and LGBTQIA+ creators across film, TV, and audio industries. Through partnerships with organizations aligned with uplifting historically excluded voices, the program acts as a platform for both creators and organizations to reach new audiences, develop networks of potential collaborators, and access career advancement resources and opportunities within the media and entertainment industry.

"We are proud to announce the newest cohort for our fourth annual Gotham TV Series Lab which provides writers and creators new to the TV field with first-hand mentorship opportunities with industry experts.  This year's selections feature ambitious projects with exciting world-building concepts and powerful self-possessed characters representing the continued vitality of this ever expanding art form.  We are so grateful to be of service in supporting these amazing creators in reaching their intended audiences," said The Gotham's Executive Director Jeff Sharp.

The Gotham TV Series Lab provides extensive mentorship and resources to the selected fellows. All 2022 Lab projects will automatically participate in the 44th Gotham Week's Project Market, where they will pitch their projects to industry decision makers. The TV Series lab operates under the artistic direction of  Senior Manager, Episodic and International Programming, Gabriele Capolino.

The 2022 TV Series Lab is guided by Lab Leaders Neerja Narayanan (Creative Producer, Sony Pictures International Productions), and Rae Benjamin (​​CEO/Founder, In the Cut; Staff Writer, Netflix's The Witcher).
The 2022 Gotham Lab Projects and Attending Fellows include:
Femme Queen Chronicles — An aspiring musician, CHANEL, and her trans girlfriends — ERYKAH and AMIRAH –try to make a name and life for themselves in the city of Detroit. Ahya Simone (Creator), Bré Rivera (Creator), Paige Wood (Creator)
GYNO (Expanding Communities Fellow)— Connected by one trusty gynecologist, GYNO is an anthology episodic that follows fictional LA strangers who navigate their lives, reproductive systems, and everything in between. Ariel Zucker (Creator, Writer Executive Producer), Daryl Paris Bright (Creator, Writer, Executive Producer)
Hot Dish — A struggling feminist porno writer working at a toxic, male-dominated, ultra-fine dining restaurant in L.A. falls into a secret relationship with the new chef that sparks the ire of hostile coworkers. Chy Chi (Creator, Writer)
Night Watchers (Expanding Communities Fellow) — A socially anxious teen discovers she has powers when her parents are abducted by a demonic witch. In order to save her family, she must confront her innermost fears and join a gang of supernatural vigilantes called the Night Watchers. Stacie E. Hawkins (Creator, Writer)
On The Line — A once-renowned 18-year old sprinting prodigy – Myles D'Vine – struggles back to the line as he faces the physical and mental reality of his life, on and off the track. Connor Austin Jones (Creator, Executive Producer)
The Rise of Elisa Lynch — A historical satire inspired by the life of Elisa Lynch, who abandons the palaces of Paris for the jungles of Paraguay in the mid-nineteenth century. Maia Nikiphoroff (Creator, Writer, Executive Producer)
S.L.U.T. — When Lia, a smart yet sheltered virgin, takes a stand after being slut-shamed, she finds herself the unlikely leader of fed-up popular girls, rebels and outsiders alike. As they band together to shift the culture at their school, each teen embarks on a unique journey to find their identity, power, and sexuality. Lauren Ciaravalli (Creator, Writer)
Soul City — When a catastrophic hurricane slams a small town in North Carolina, a curious connection between the case of an escaped convict and a missing Black girl unearths a hidden Black utopia, long thought to be lost. Lori Webster Fore (Creator, Writer)
Wiring Utopia — In 1970's revolutionary Chile, an idealistic team of young people and an eccentric British cybernetician race against coup plotters to create an electronic nervous system that can save the country – and change the world. David Barker (Creator, Writer), Jerónimo Rodriguez (Writer), Jay van Hoy (Executive Producer)
Youth — When the secretly atheist black sheep of the family returns home after her twin brother's death, she gets roped into replacing him as the youth pastor at her parents' Chicago church. Edith Rodriguez (Creator, Writer)
Click here to read the full press release.