Back to selection
"A Narrative That Exposes the Horror of Losing One's Autonomy": Editor Taylor Mason on birth/rebirth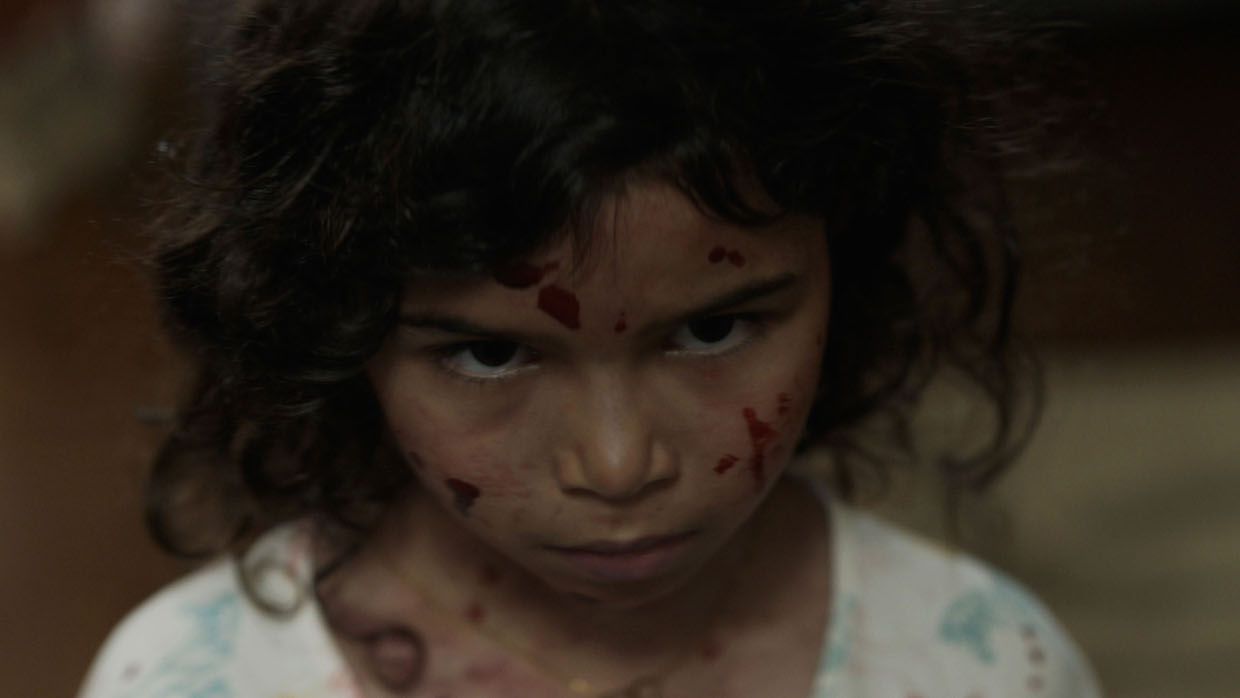 birth/rebirth, courtesy of Sundance Institute. Photo by Chananun Chotrungroj.
Director Laura Moss's feature debut birth/rebirth is laden with horror references, which was a principal reason for editor Taylor Mason vying for the gig. The film is essentially a modern retelling of Mary Shelley's Frankenstein, with an overtly femme twist. It follows Celie (Judy Reyes), a maternity nurse who experiences a sudden tragedy, and Rose (Marin Ireland), a brilliant (if somewhat anti-social) pathologist, form an unlikely bond over the latter's experimental reanimation process. As their friendship develops, they both reassess their respective moral compasses—shocking each other, and themselves, in the process.
Mason spoke with Filmmaker about the film's myriad horror influences, how she landed her first feature film editing job and the importance of having the right performers for a character-driven film.
See all responses to our annual Sundance editor interviews here.
Filmmaker: How and why did you wind up being the editor of your film? What were the factors and attributes that led to your being hired for this job?
Mason: I'm a fan of horror films, so when I watched the tone reel for birth/rebirth and saw references to films like Dead Ringers, Safe, Sisters, etc., I was eager to read the script and meet the team. A mutual friend connected me with the producer, Mali Elfman, who, after discussing our shared love for the genre, put me in touch with the director, Laura Moss. Over the course of pre-production we talked about their vision for the film and I got a better sense of how they liked to work. We realized that we had similar ideas about how to approach the edit and it ended up being one of the best collaborative experiences I've had to date.
Filmmaker: In terms of advancing your film from its earliest assembly to your final cut, what were goals as an editor? What elements of the film did you want to enhance, or preserve, or tease out or totally reshape?
Mason: My goal as the editor on this film, or any film really, is to craft the most compelling version of the story and in the most engaging way possible. I think finding ways to elevate any narrative in the edit is a pretty artful process, and birth/rebirth is a familiar story but super unconventional, so I was always inspired.
I'll never forget the way I felt when I first read the script. I was sitting next to a friend of mine who seemed to recall hearing me say "my God" several times throughout. I'm 90% sure that was in response to some of the turns in the film. They were shocking and unanticipated, and it was my goal to try and preserve that in the edit for the audience.
Filmmaker: How did you achieve these goals? What types of editing techniques, or processes, or feedback screenings allowed this work to occur? 
Mason: Choosing the right performances was important, of course. This is a character-driven film, so I felt that it was important to be aware of where each character was, emotionally, at all times. I wanted there to be the right amount of misdirect without compromising the authenticity of the character, so that the events in the story were impactful but still felt earned.
Filmmaker: As an editor, how did you come up in the business, and what influences have affected your work?
Mason: I was first turned on to editing in undergrad while taking a broadcast journalism class. We were tasked with shooting and editing our own news packages. I found the editing to be the most interesting part of it all. I wanted to learn as much as I could about it but didn't quite know where to start, so I applied to film school at AFI Conservatory. After graduating, I started assisting in both the television and film space while also working on as many side projects as I could get my hands on to hone my skills. My first editing opportunity came a few years ago on a half-hour BET comedy series called Twenties.
Filmmaker: What editing system did you use, and why?
Mason: I first learned on Avid Media Composer and have used it to this day. As an industry standard, I think it's a must-know, but I've also used Premiere and Final Cut when a project called for it.
Filmmaker: What was the most difficult scene to cut and why? And how did you do it?
Mason: Funnily enough, the most challenging scene was just a conversation between two people. It took place in the third act and the main character was heavily affected by this point in the story, but the scene itself seemed to slow the film's momentum significantly. We tried several different versions, re-ordered lines, swapped takes, used different angles, even considered cutting the scene altogether. Ultimately, the solution was just to simplify, as is the solution with most things. We cut lines and ended up heightening the emotional experience for both characters and gave the scene the momentum that the film was missing at that moment.
Filmmaker: Finally, now that the process is over, what new meanings has the film taken on for you? What did you discover in the footage that you might not have seen initially, and how does your final understanding of the film differ from the understanding that you began with?
Mason: This film means quite a bit, being my first feature. I'm grateful to have gotten the opportunity to work on a story of consequence with strong female protagonists and a narrative that exposes the horror of losing one's autonomy, now a common reality for too many. Despite this, the film still feels accessible, something I didn't anticipate going in. I am very proud of this film and the insanely talented team I was lucky enough to work with.