Back to selection
"One of Our Biggest Obstacles Was Time" | Andrew Durham, Fairyland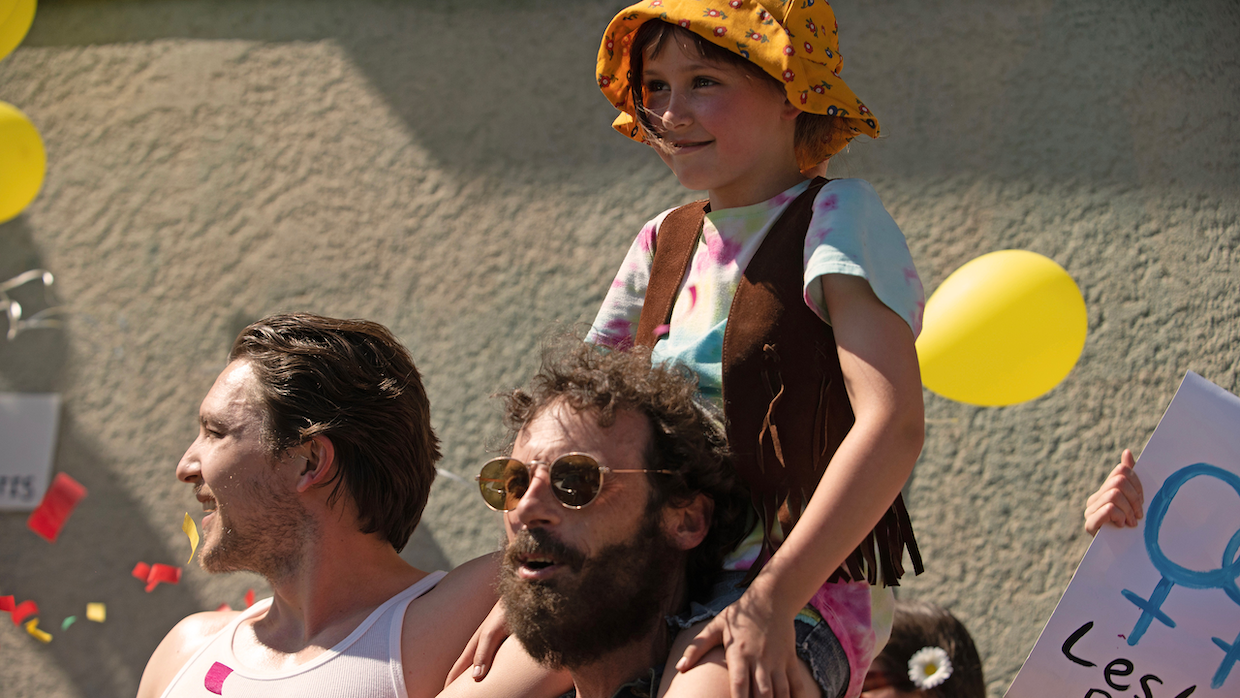 Fairyland, courtesy of Sundance Institute.
Every production faces unexpected obstructions that require creative solutions and conceptual rethinking. What was an unforeseen obstacle, crisis, or simply unpredictable event you had to respond to, and how did this event impact or cause you to rethink your film?
I think one of our biggest obstacles was time. We had a very tight budget and could only afford 23 shooting days (21 in the SF Bay Area, two in France). When I found out how few hours our child actor—Nessa Dougherty, who plays young Alysia—could work each day, I had to completely rethink how to shoot the movie. With a child allowed to work only about five hours a day and a crew who was on for 12 hours, I still had to take advantage of those remaining hours every day and not let valuable crew time or equipment rentals go to waste. My producer, Megan Carlson, found a fantastic location just outside of San Francisco that we dressed for multiple locations to avoid company moves. We shot all the young Alysia scenes in the morning, then once she wrapped, Emilia Jones, who plays older Alysia, would arrive and we would shoot her scenes during the second half of the day. Of course this came with its own set of hair/make-up complications, especially for Scoot McNairy who plays Steve, Alysia's father. He was in 1970s hair and wardrobe in the morning and then 1980s in the afternoon. Sometimes we felt as if we were shooting two movies at the same time, especially since we were shooting 16mm film in the morning then shifting to digital in the afternoon. Consolidating the locations and shooting both Alysias during the same day was the only way we could fit everything into our tight schedule, but I think it worked. Thanks to a fantastic art department, it really doesn't feel like the majority of the movie was shot under one roof.
See all responses to our annual Sundance Question here.