Back to selection
"I Wanted the Lenses To Have Some Character": DP Greg Harriott on Going to Mars: The Nikki Giovanni Project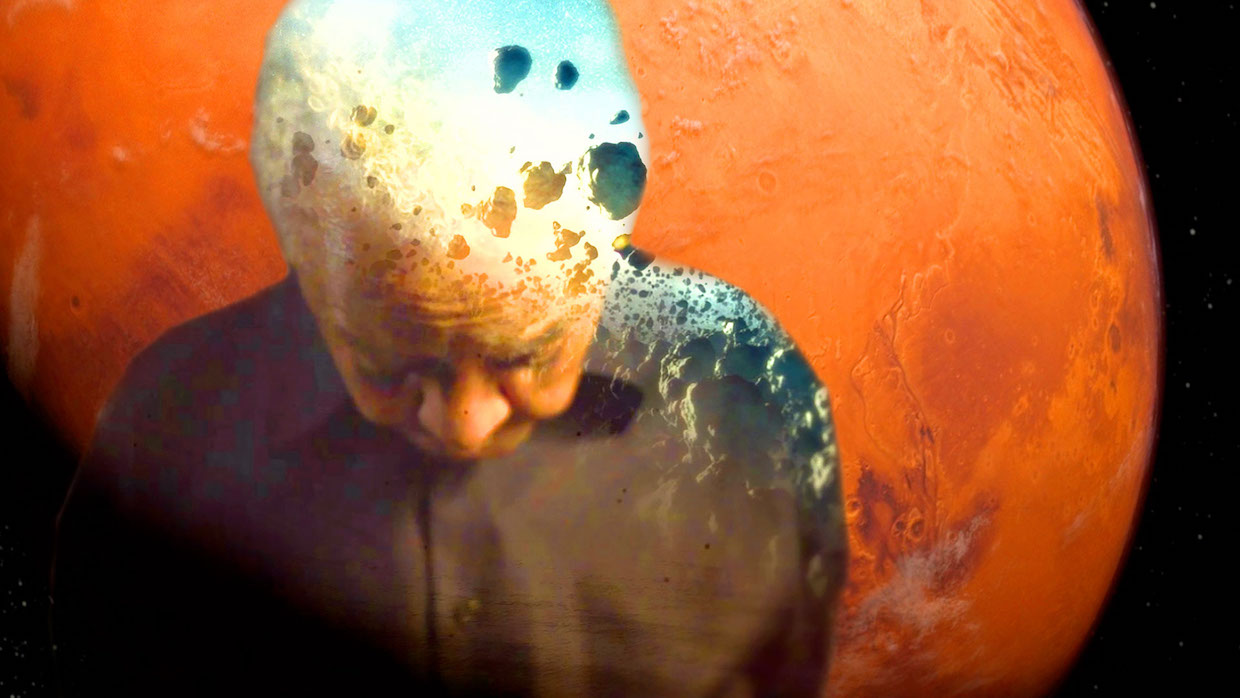 Going to Mars: The Nikki Giovanni Project, courtesy of Sundance Institute.
Renowned poet Nikki Giovanni is the subject of Going to Mars: The Nikki Giovanni Project, co-directors Joe Brewster and Michèle Stephenson's latest effort. Incorporating live poetry readings, space-age imagery, pivotal moments in American history and intimate moments with Giovanni herself, the documentary offers a holistic image of an invaluable artist and the broader cultural moment she continues to speak to.
DP Greg Harriott talks about how he came to work on the film and how he approached capturing the wide range of visuals.
See all responses to our annual Sundance cinematographer interviews here. 
Filmmaker: How and why did you wind up being the cinematographer of your film?

Harriott: I got connected with the directors Joe [Brewster] and Michèle [Stephenson] through a mutual friend. After initially working on a short doc with Michèle, they asked me to work on Going to Mars and I quickly said yes. I really like the work that Joe and Michèle do and their approach to the documentary format, so I was excited to collaborate on the film.
Filmmaker: What were your artistic goals on this film, and how did you realize them? How did you want your cinematography to enhance the film's storytelling and treatment of its characters?
Harriott: The look of the film was an evolving process and conversation over the four years that I shot the film. We had consistent goals, but were at the same time always incorporating new references and ideas to try out shots and techniques.
We spent a good amount of time in Nikki's home over the years and my goal was to make it seem warm, soft, and at times dream-like. While we used Pro Mist filters in most of the film, I used heavier strengths in her home to make it appear softer and to enhance all her wonderful lamps with nice glowing highlights. I also shifted the white balance in-camera to make her home scenes feel a little warmer.
It was important for the cinematography to feel intimate so my go-to focal length for the vérité scenes was a 35mm lens. Joe and Michèle love CUs and ECUs, so on a 35mm the camera often had to be physically close to Nikki. Thankfully she was very accommodating with me hovering inches from her for a lot of the shoot! 
Filmmaker: Were there any specific influences on your cinematography, whether they be other films, or visual art, or photography, or something else?
Harriott: The poetry of Nikki Giovanni had a large influence on the style and look of the film. It was important to create visuals that could accompany her imaginative and powerful words. Beyond poetry, Joe and Michèle were constantly sending over references from other films and TV (documentary and narrative) to spark a conversation going into a shoot. Keeping the visuals constantly evolving was a fun way to move throughout production.
Filmmaker: What were the biggest challenges posed by production to those goals?
Harriott: The variety of scenes I had to film on each shoot was a fun and creative challenge. Over the course of a few hours I might have to transition between long takes of handheld vérité filming, setup for a film noir scene with moonlight streaming through venetian blinds, light a sit-down interview in another room, then pick up the camera again for more vérité. We were mostly working with a very small crew but everyone would pitch in and help out when they could.
Filmmaker: What camera did you shoot on? Why did you choose the camera that you did? What lenses did you use?
Harriott: The film was primarily shot with a Canon C300MKii. Since Nikki had a lot of speaking engagements we would at times use multiple cameras and had some ARRI, Blackmagic, and Sony cams in the mix. The C300MKii was the sweet spot of a high quality cinema camera that could handle the wide dynamic range we needed in a small enough body that I could handhold all day without a rig. I don't like operating off my shoulder since it normally makes the camera too high, so having something that was light enough to hold in front of me while filming was essential.
Zeiss Contax Primes were the main lenses I used for their slightly vintage look and the practicality of being lightweight, fast, and easy to focus off the barrel. We were making a film about a poet, after all, so I wanted the lenses to have some character. I paired the vintage lenses with Black Pro Mist filters which helped add a dreamlike quality to the image. I was often shooting around an f/2 to bring out some of the interesting Contax bokeh and also help draw attention to the subject. For practical reasons we'd also carry a set of 2.8 Canon L Zooms for filming speaking events or places where my movement would be limited. 
Filmmaker: Describe your approach to lighting.
Harriott: During the vérité scenes I mostly worked with natural light and tried to be non-invasive. It was important for me to be able to shoot 360° and easily follow Nikki between rooms so I couldn't have a lot of gear setup. When possible I'd try to put the brightest light in the room behind the subject to add some shape.
For interviews I'd normally use a soft warm key with no fill. Unbleached muslin was a go-to and I'd use it either as diffusion or a bounce source. Adding a polarizer on the lens was also an essential component to lighting, giving control over the reflections on skin.
Filmmaker: What was the most difficult scene to realize and why? And how did you do it?
Harriott: The most difficult scene to shoot was also one of the most rewarding. Joe and Michèle wanted to experiment with filming reflections in Nikki's glasses/eyes. Virginia Tech where Nikki teaches was extremely accommodating and let us use their black box studio in addition to some projectors and staff. We projected a variety of footage on a large screen while using an HDMI splitter to also send the same images to a 50" TV on a wheeled cart. I was able to use the projected image as the main source/reflection and then roll around the big screen TV as a fill source that matched the changes of brightness/color of the projection. I had brought some film lights with me but ended up just using the direct light from the projector, screen bounce, and TV glow for the scene. Joe and Michèle are great about having an idea for a look and, once it's set up, encouraging experimentation within the scene.
Filmmaker: Finally, describe the finishing of the film. How much of your look was "baked in" versus realized in the DI?
Harriott: We shot in Clog2 which gave us the most flexibility with the C300MKii in the grade. I was monitoring with a LUT and shot the film fairly close to how I wanted it to look, so a lot of the color session was matching shots and keeping scenes consistent when we could. One challenge was the sheer volume of archival /sourced footage and the varying conditions/eras it was from. We spent some time trying to clean up and match the archival and also sometimes degrading the modern images to match the shots around them.
TECH BOX
Film Title: Going to Mars: The Nikki Giovanni Project
Camera: Canon C300MKii
Lenses: Zeiss Contax Prime, Canon L Zoom
Lighting: Tungsten, LED, Projection
Processing: Davinci Resolve
Color Grading: Davinci Resolve