Back to selection
TIFF Reveals 2023 Midnight Madness and Discovery Lineups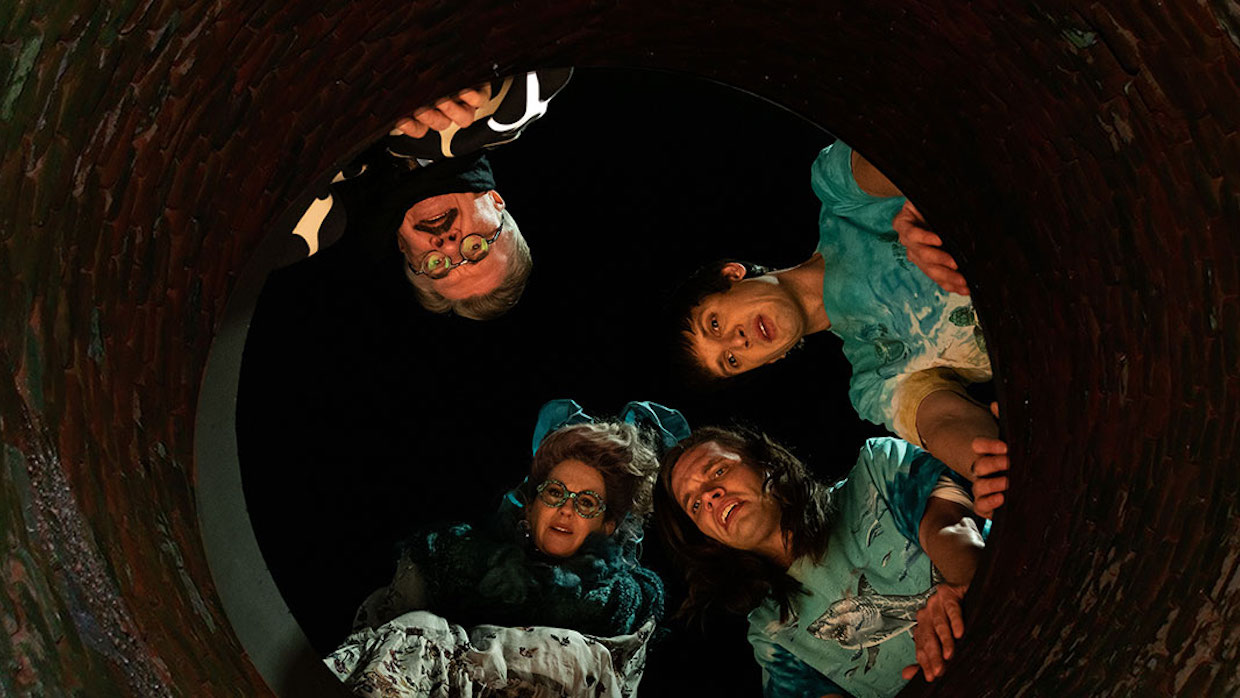 Dicks: The Musical
TIFF announces the lineups for its 2023 Midnight Madness and Discovery programs today, following documentary, Platform, as well as gala and special presentation titles.
10 films make up the Midnight Madness roster this year, featuring seven world premieres. Larry Charles's Dicks: The Musical will serve as the opening night film, while Weston Razooli's Riddle of Fire, which we covered out of Cannes, will close out the program.
This year's Discovery slate is comprised of 26 films, 23 of which are world premieres, across 25 different countries. The opening night Discovery title will be actress Patricia Arquette's directorial debut Gonzo Girl.
"We're excited to be showcasing new voices, audacious vision, and genre-bending cinema," said Anita Lee, TIFF Chief Programming Officer, in a statement. "TIFF's Discovery and Midnight Madness programs for 2023 will once again prove to be the ultimate destination for tastemakers and experience seekers."
Find the full Midnight Madness and Discovery lineups below.
Midnight Madness Lineup: 
AGGRO DR1FT Harmony Korine | USA
North American Premiere
Boy Kills World Moritz Mohr | Germany/South Africa/USA
World Premiere
OPENING FILM
Dicks: The Musical Larry Charles | USA
World Premiere
Hell of a Summer Finn Wolfhard, Billy Bryk | USA/Canada
World Premiere
KILL Nikhil Nagesh Bhat | India
World Premiere
NAGA Meshal Aljaser | Saudi Arabia
World Premiere
CLOSING FILM
Riddle of Fire Weston Razooli | USA
North American Premiere
Sleep Jason Yu | South Korea
North American Premiere
When Evil Lurks Demián Rugna | Argentina
World Premiere
Working Class Goes to Hell Mladen Đorđević | Serbia
World Premiere
Discovery Lineup: 
Achilles Farhad Delaram | Iran/Germany/France
World Premiere
After the fire Mehdi Fikri | France
World Premiere
A Match (Sthal) Jayant Digambar Somalkar | India
World Premiere
Andragogy Wregas Bhanuteja | Indonesia/Singapore
World Premiere
An Endless Sunday Alain Parroni | Italy/Germany/Ireland
International Premiere
Arthur&Diana Sara Summa | Germany
World Premiere
Backspot D.W. Waterson | Canada
World Premiere
Frybread Face and Me Billy Luther | USA
International Premiere
OPENING FILM
Gonzo Girl Patricia Arquette | USA
World Premiere
Hajjan Abu Bakr Shawky | Saudi Arabia/Egypt/Jordan
World Premiere
How to Have Sex Molly Manning Walker | United Kingdom
North American Premiere
I Don't Know Who You Are M. H. Murray | Canada
World Premiere
La Suprema Felipe Holguín Caro | Colombia
World Premiere
Mandoob Ali Kalthami | Saudi Arabia
World Premiere
Mimang Kim Taeyang | South Korea
World Premiere
Seagrass Meredith Hama-Brown | Canada
World Premiere
Solitude Ninna Pálmadóttir | Iceland/Slovakia/France
World Premiere
Tautuktavuk (What We See) Carol Kunnuk, Lucy Tulugarjuk | Canada
World Premiere
The Teacher Farah Nabulsi | United Kingdom/Palestine/Qatar
World Premiere
The Tundra Within Me (Eallugierdi) Sara Margrethe Oskal | Norway
World Premiere
The Queen of My Dreams Fawzia Mirza | Canada
World Premiere
Valentina or the Serenity (Valentina o la serenidad) Ángeles Cruz | Mexico
World Premiere
Widow Clicquot Thomas Napper | France
World Premiere
Wild Woman Alán González | Cuba
World Premiere
Without Air Katalin Moldovai | Hungary
World Premiere
Yellow Bus Wendy Bednarz | United Arab Emirates
World Premiere