Back to selection
Film at Lincoln Center Announces 2023 Artists and Critics Academy Participants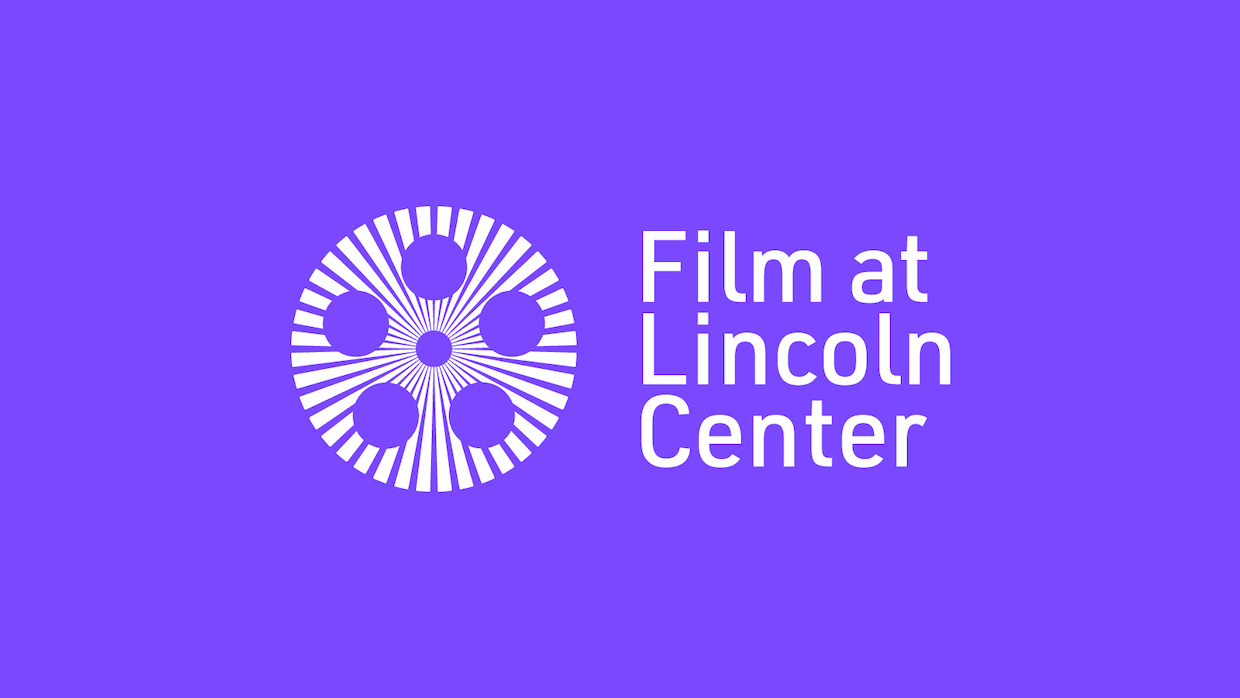 Film at Lincoln Center announces exclusively via Filmmaker this year's participants for both the Artists Academy and Critics Academy, which will take place during the 61st annual New York Film Festival.
Led by filmmaker Stacey Marbrey, the 2023 Artists Academy will entail a three-day workshop that will feature insight from working filmmakers, industry professionals and Artist Academy alumni. Specifically, some of the 2023 Academy mentors are film executive and former president of IFC Films Arianna Bocco and Emmy Award-winning producer Liz Nord. Per a press release, this year's Artists Academy will include "panels, case studies, roundtable discussions, and networking opportunities [that] will focus on the participants' career development, the collaborative process of filmmaking, and strategies for making a sustainable living in their field." Among this year's cohort are 25 New Faces of Film alumni Tij D'oyen and Sushma Khadepaun, who appeared on the list in 2022 and 2021, respectively. 
"Since its inception in 2012, the FLC Artists and Critics Academy has amplified more than 200 underrepresented voices by mentoring emerging filmmakers and film journalists. We are excited to welcome these programs back to Film at Lincoln Center and NYFF," said Film at Lincoln Center President Lesli Klainberg in a statement. "This year's group of participants represents a talented new generation of voices in film and film criticism, and we are proud to support them on their professional journeys."
Led by Film Comment co-editors Devika Girish and Clinton Krute, the 2023 Critics Academy boasts a two-day intensive workshop where guidance will be offered by working critics, editors, filmmakers, distributors, and publicists. Filmmaker's own Scott Macaulay and Vadim Rizov will assume mentorship duties alongside Daniel Kasman and Chloe Lizotte from MUBI's Notebook, as well as Dessane Lopez Cassell and Marielle Ingram from SEEN journal. On top of being assigned work that will be edited and published by mentors, participants can expect to learn about pitching, freelancing, broad editorial practices, covering festivals, interviewing talent, navigating social media and much more. 
"There's definitely a before and after when it comes to the Artists Academy," said former participant Rebeca Huntt in a statement, whose feature debut Beba was released by NEON in 2022. "To be selected by such a prestigious and respected institution as a young filmmaker gave me so much confidence, and it was extra special because I'm from NYC. I'm still friends with many of the participants in my cohort. It was a magical time."
Find the full list of 2023 Artist Academy and Critics Academy participants below, including individual bios and social media handles.
2023 FLC Artists Academy 
(Top row, from left) Ifeyinwa Arinze, Tij D'oyen, Mariales Diaz, Natalie Harris; (Bottom row, from left) Sanford Jenkins, Sushma Khadepaun, Maryam L'ange, and Alisha Tejpal
IFEYINWA ARINZE 
Ifeyinwa Arinze is a neuroscientist-turned-filmmaker from Nigeria and is currently based in New York City. Her work draws inspiration from human behavior and prioritizes intimate portrayals of Black women and girls that are grounded in generosity and care. Ifeyinwa has received support from institutions such as BAFTA, NYFA, Video Consortium, and NYWIFT. Her short films have screened at Film at Lincoln Center with the New York African Film Festival, as well as other film festivals including Aspen ShortFest, Palm Springs International ShortFest, BlackStar Film Festival, and the TIDE Film Festival. She is currently a thesis MFA candidate in the graduate film program at NYU Tisch School of the Arts. Instagram & X: @ifyarinzee
TIJ D'OYEN 
Tij D'oyen is a NYC-based writer/director. He was selected for Filmmaker Magazine's 25 New Faces of Independent Film '22, and is this year's Slamdance AGBO Fellow selected by the Russo Brothers (producers of Everything Everywhere All at Once). His short film Lollygag received the Grand Jury Prize at Champs-Élysées Film Festival, a Grand Jury Honorable Mention at Outfest, and the Midnite Jury award at Nitehawk Shorts Festival. Raised in rural North Carolina, where he passed his time making movies and watching reruns of Desperate Housewives, Tij is a graduate of The University of North Carolina School of the Arts, where he received a BFA in drama. With support from the AGBO award, UNCSA Artpreneur Grant, and the OATM Emerging Artist Film Grant, Tij is in post-production on his next short film, Nepotism, Baby! He is simultaneously in development on his first feature with 2AM. Instagram: @_tij__ 
MARIALES DIAZ 
Mariales Diaz is a gender-expansive Dominican writer, director, and producer living in New York. Their storytelling explores experiences that exist at the intersection of survival and love. They most recently produced the documentary short Still Waters, which premiered at BlackStar Film Festival and won its 
Audience Award for Best Documentary Short. It later played festivals including Indie Memphis, Doc NYC, Hot Docs, and SFFILM and has been acquired by POV. Diaz has worked on the production and post-archival teams at companies such as Pilgrim Media Group, Religion of Sports, HBO Max, and Proximity Media. They are a graduate of the SUNY Purchase Film Conservatory, a 2020 Sundance Ignite Fellow, a 2019 Creative Culture Fellow, and a 2019 NeXt Doc Fellow. Diaz is currently associate producing the documentary feature What the Pier Gave Us and directing an animated short film. Instagram: @notmariales 
NATALIE HARRIS 
Natalie Jasmine Harris is a Black queer filmmaker based in NYC. She is passionate about coming-of-age stories that reimagine liberation for marginalized communities. Pure, Natalie's NYU thesis film, received the DGA Student Film Award and was acquired by HBO Max. She is currently in development on a feature-length version of Pure, which she hopes to become her debut feature. The project was an SFFILM Rainin Grantee and was also selected for The Gotham Project Market, Outfest's Screenwriting Lab, and Film Independent Fast Track. Natalie is an Outfest x Traverse32 Documentary Fellow and was a Creative Culture Fellow at The Jacob Burns Film Center. Her work has been featured in Teen Vogue, Huffington Post, NBC, and more. She is currently in post-production on a new short narrative film, Grace, that reimagines queer Black girlhood in the 1950s and was shot on 16mm film by DP Tehillah de Castro. Instagram: @nataliejasmineharris 
X: @nataliejharris 
SANFORD JENKINS 
Sanford Jenkins is an artist and filmmaker. Born and raised in Philadelphia, he earned a B.A. at Morehouse College and an MFA at USC Cinema. His short films have played international festivals including BlackStar, Camerimage, and Palm Springs and have been supported by BAMPFA and Vimeo. In 2017, his short film A Craftsman received the DGA Award for Outstanding Directorial Achievement and
was distributed through Oscar-winning filmmaker Roger Ross Williams' breakthrough Topic series, One Story Up. Joy and Pain, his debut narrative feature, is being developed with support from Film Independent, The Gotham, SFFILM, and Woodstock. 
Instagram: @s.jenksii 
SUSHMA KHADEPAUN 
Sushma Khadepaun is an Indian-born writer and director based in New York. Sushma's stories often meet at the intersection of immigration and feminism, exploring ideas of home and identity. Her work has been featured on NPR, BOMB Magazine, Focus Features Digital, and Canal Plus, among others. Sushma was listed as one of Filmmaker Magazine's 25 New Faces of Independent Film (2021), is a recipient of SFFilm's Westridge Grant and has been a fellow at Film Independent's Fast Track, Gotham Week, and Torino Next Lab. She is currently developing her first feature, Anita, based on her short film with the same title. The short premiered at the Venice Film Festival in 2020 and went on to win several awards during its festival run. Sushma is an alumna of the MFA film program at Columbia University. Instagram: @sush.anon 
Facebook: @sushkhade 
MARYAM L'ANGE 
Maryam L'Ange is a Tehran-born, New York-based filmmaker raised in Europe and the United States. A former legal and women's studies scholar, she started out as a DJ and music producer trained in the classical theater. She's directed narrative-based music videos and branded content, and created and developed an original series at HBO, but her true passion lies in independent and world cinema. Her latest Persian short film Rāz, which explores intergenerational trauma and the after-effects of immigration within the Iranian diaspora, is currently making the festival circuit and received pre- and post-production support from The Future of Film Is Female. Like her hero, Douglas Sirk, she's interested in themes of disintegration, but from new perspectives, told through a critical, at times haunting, feminist lens—that draws upon seduction as a power, not a problem. She has written a slate of feature films and is prepping her feature directorial debut. 
Instagram: @ladylange 
ALISHA TEJPAL 
Alisha Tejpal is an Indian filmmaker, writer, and producer currently living between Los Angeles and Mumbai. Alisha's work varies in form from experimental, essayistic, and docu/fiction hybrids but their commonality lies in its investigation of the invisible. Her work has screened at numerous festivals including San Sebastian International Film Festival, Sundance, Rotterdam, and Camden International Film Festival among others. Her first short film, LATA, won multiple awards, was programmed by Arte for public broadcasting, and is currently available on MUBI and the Criterion Channel. She is a Sundance Institute and Women in Film Fellow, a 2021 North Star Fellow at the Points North Institute and was recently awarded a residency at the MacDowell Colony. She is currently developing two feature-length projects: Untitled Objects (creative documentary) and For the Eyes are Blind to the Stairwells (narrative fiction). She holds an MFA in film from the California Institute of the Arts. 
Instagram: @alishatejpal
2023 FLC Critics Academy 
(Top row, from left) Sanoja Bhaumik, Isabel Custodio, Annie Geng, Jawni Han; (Bottom row, from left) Sona Karapoghosyan, Katie Kirkland, Jasmine Liu, and Matene Toure
SANOJA BHAUMIK 
Sanoja Bhaumik is a writer and editor based in New York. She is interested in film and documentary from South Asia and Latin America, and she explores how political movements, state funding apparatuses, and discourses of development shape film production. She currently serves as the managing editor of Phenomenal World, a publication on political economy. She received a B.A. in political science from Yale College in 2019 and completed a Fulbright Teaching Fellowship in Bogotá, Colombia, in 2020. Instagram & X: @sanojabh 
ISABEL CUSTODIO 
Isabel Custodio is the writer, editor, and narrator behind the YouTube channel Be Kind Rewind, which uses the careers of actresses as a lens through which viewers can explore the history of American cinema. Her work has landed her a Shorty Award Nomination for Best Education Channel and, in 2018, her essay on A Star Is Born appeared on BFI's list of the Best Video Essays. Prior to working on her channel full time, she worked on the creative team at The Museum of Modern Art, developing projects for the museum's YouTube channel and online publishing platform, Magazine. 
Instagram: @bk_rewind 
X: @bkrewind 
ANNIE GENG
Annie Geng lives in Brooklyn. Her writing has appeared in Gawker, The New Republic, and Screen Slate. Annie attended college in Chicago, where she studied philosophy and discovered the genius of Nicholas Ray. Before beginning her master's degree in cinema studies this fall, Annie was a kindergarten teacher. 
She considers Olivier Assayas, Leos Carax, and Albert Serra among her most beloved filmmakers right now, although she can never really decide. What will not change, however, is her love of Monica Vitti in L'eclisse. 
Instagram: @aemgeng 
X: @_anniegeng 
JAWNI HAN 
Jawni Han (she/her) is a queer Korean writer and filmmaker based in Brooklyn. Her film criticism has appeared in MUBI Notebook, The Brooklyn Rail, and Screen Slate. She received a B.A. in philosophy from Brooklyn College, where she also taught screenwriting. She participated in No Evil Eye's inaugural Film Futura '21, and is a screenwriting fellow for the 2023 Lambda Literary Writers Retreat for Emerging LGBTQ Voices. 
Instagram & X: @kimchimarx 
SONA KARAPOGHOSYAN 
Sona Karapoghosyan is a film critic and curator based in Yerevan, Armenia. In 2017 she joined Golden Apricot International Film Festival as a program curator, and co-founded the industry platform of the festival, GAIFF Pro. In recent years she managed and curated multiple film screenings and film-related projects in Armenia. A member of The International Federation of Film Critics (FIPRESCI), she constantly contributes to several local and international film outlets. 
Instagram: @karapoghosyan.sonaa 
KATIE KIRKLAND 
Katie Kirkland is a writer based in Brooklyn. Her work has appeared in Another Gaze and BOMB Magazine and is forthcoming at The New York Review of Books. She's currently completing her PhD in film studies and comparative literature at Yale University, where she researches reenactment and experimental documentary; other interests include feminist film and media histories, archival films, and contemporary international cinema. 
X: @krklndsignature 
JASMINE LIU 
Jasmine Liu is a critic and journalist from the San Francisco Bay Area now based in Brooklyn. She is currently a reporter-researcher at The New Republic, and she reviews art exhibitions, books, and film. Her essays address themes of dissociative identity, narrative style, abstraction, political representation, and radical thinking; they have appeared in the Los Angeles Review of Books, The Nation, Asymptote, Hyperallergic, Art in America, Reverse Shot, and more. She is an alumna of the 2022 Eugene O'Neill Theater Center's National Critics Institute and the 2023 Reverse Shot Emerging Critics Workshop. She graduated from Stanford University in 2021 with degrees in mathematics and anthropology with honors, and currently studies literature part-time at Hunter College. 
Instagram: @jasmineliu1998
X: @jasmine_xliu 
MATENE TOURE 
Matene Toure is a freelance writer and critic from the Bronx. Her work covers politics, film, and culture from a working-class lens. She is particularly interested in using her writing to mainstream abolitionist ideologies, along with dedicating her time to investigating how visual technologies are used to surveil Black and brown communities. Her film writing focuses on spotlighting anticolonial cinema, agitprop, Black indie, documentary, and avant-garde filmmaking to explore how filmmakers are creating their own filmic languages outside mainstream cinema. She is completing an M.A. in critical journalism and creative publishing at The New School for Social Research. Her writing can be found in Screen Slate, The Brooklyn Rail, Strange Matters, Prism Reports, Truthout, and gal-dem. 
Instagram: @mateneee 
X: @itsmatene