Back to selection
BLACK FRIDAY DEALS FOR FILMMAKERS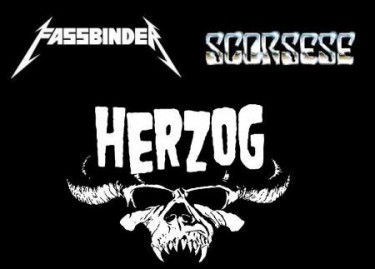 Black Friday — the shopping day after Thankgiving that is supposed to tip retailers' balance sheets into the black — has been a staple of holiday consumerism for years, but I'm not sure I ever remember it quite like this. Not only did chain stores open in the dead of night this year, but every small, specialty and online dealer I buy from has flooded my in-box with discount offers. After this email deluge I feel a little silly that I didn't move up Filmmaker's annual subscription deal a week to take advantage of all the shopping frenzy. Oh well, maybe next year…. Having said that, I hope you leave a little bit of room on your credit card balance to pick up a subscription to Filmmaker next week. For three weeks they will be heavily discounted, and you'll always be eligible to win some great bonus items from our friends and supporters. What's more, there will be one great bonus item worth more than the price of a subscription that will be given away free to the first 200 new subscribers. This bonus will obviously be time sensitive, so make sure you are signed up to our weekly newsletter as well as our Twitter page and Facebook page so you'll get the alert first. The blog announcement will follow by an hour or two the alert that will go out to fans and followers first.
Meanwhile, over at No Film School, Koo has put together a post of Black Friday deals for filmmakers. He links also to Gizmodo's list, which is a running count of all the consumer camera and computer deals. There are also holiday specials from B&H Photo. Among these deals: the Canon Rebel T2i for $699 (you have to add to cart to see the price).
Not every one is discounted, but Stacey Parks at her Independent Film Blog has put together a Black Friday list of her top ten products for filmmakers.
Perhaps the best sale is at the IFC Center in New York, where my favorite Cinemetal t-shirts (pictured above) are on sale for only $20 and all DVDs (including Criterion titles) and film books are 50% off. The sale runs through the weekend, so head to 323 6th Avenue for some great stocking stuffers for the filmmakers in your family.