Back to selection
"GRANITO" | co-writer-director, Pamela Yates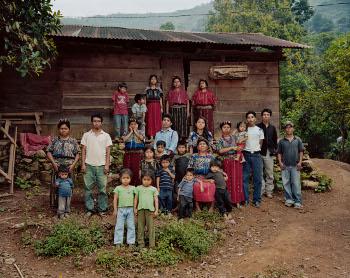 [PREMIERE SCREENING: Tuesday, Jan. 25, 12:00 pm — Temple Theatre]
Destiny never fails to astonish me. In this case, a story told long ago comes back and speaks to us in a surprising way in the present.
When I went to Guatemala in 1982, the sole genocide of the 20th century in the Americas was unfolding and I was shooting my first feature-length documentary there called When the Mountains Tremble. More than 25 years later that film and all the filmic outtakes are being used as forensic evidence in a genocide case against two of the generals in my original film. Though they ordered the killing of 200,000 people, mostly Maya Indians, they have not been brought to account.
So I had to make a new film, Granito, because this was the story of a lifetime. Consider this: When the Mountains Tremble helped put the storyteller in the film, Mayan leader Rigoberta Menchú on the world stage, and 10 years later she was the first indigenous woman to be awarded the Nobel Peace Prize. From her position as a Nobel Laureate she initiated the genocide case now being heard against the generals. And we found surprising footage in the outtakes of  When the Mountains Tremble that ended up becoming key evidence in proving the chain of command and possibly convicting the generals.
As I embarked on this present journey of discovery in making Granito, I came to realize that we never knew how what we filmed back then would be seen or could be used today. Documentary filmmaking itself became a central theme in creating the political thriller Granito.