Back to selection
7 Fresh Faces in Film Converge on Sundance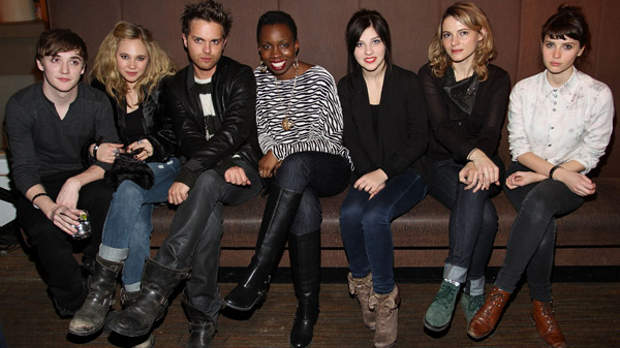 On Friday night the IFP and 7 For All Mankind put the spotlight on seven talents that soon will get your attention. Nestled in the TR Suites in Park City, the 7 Fresh Faces In Film party rocked late into the night. Attendees included industry vets like producers Ted Hope, Vanessa Hope, and Jamie Patricof; Visit Films topper Ryan Kampe; Slated's Duncan Cork; new media expert and consultant Brian Newman; filmmaker and distribution guru Jon Reiss; the much buzzed about cast of Pariah and even Olympic snowboarder Shaun White.
But the night belonged to these seven faces.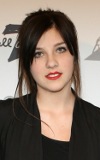 Olivia Crociccha – Starring in Azazel Jacobs' Terri at this year's Sundance, Crociccha has also starred in episodes of Law & Order, Rescue Me and will star in David O. Russell's upcoming Nailed.


Thomas Dekker – Acting since age six Dekker has been in everything from The Weird Al Show to Jackie Chan Adventures, but with roles in Terminator: The Sarah Connor Chronicles, the remake of A Nightmare on Elm Street and Gregg Araki's sex romp Kaboom, he's moving into his adult years with a lot of momentum.

Kyle Gallner – Having also starred in the recent A Nightmare on Elm Street, as well as Jennifer's Body and The Haunting in Connecticut, Gallner has made his mark in Hollywood. At Sundance, he shows his diversity with roles in Red State and Little Birds.

Felicity Jones – The British-born Jones is quickly gaining the attention of audiences in Park City with her performance in the much-buzzed about Like Crazy. But if you're not here you can catch her in Julie Taymor's The Tempest.

Adepero Oduye – Playing Alike in Pariah, one of this year's Sundance opening films, Oduye gives a tour-de-force performance that is certain to put her on the rise. And we look forward to it.

Amy Seimetz – In five years time Seimetz has built a filmography that would make most indie actors her age jealous. With Wristcutters: A Love Story, Alexander the Last, Tiny Furniture and now the lead role in The Off Hours, Seimetz continues to challenge herself while giving us noteworthy characters.

Juno Temple – The daughter of Julien Temple, Juno is making her own mark by building a career through a mix of indie and Hollywood titles. At Sundance she plays two very different characters in two very different films, Kaboom and Little Birds, but what's more impressive is what's ahead: starring in William Friedkin's upcoming Killer Joe, playing Queen Anne in the latest update of The Three Musketeers and starring opposite Jena Malone in Bradley Rust Gray's next film, Jack and Diane.
Stay tuned to our Sundance page for more on these talents throughout the festival.
Photos courtesy of WireImage.