Back to selection
"BETTER THIS WORLD" DIRECTORS KELLY DUANE DE LA VEGA & KATIE GALLOWAY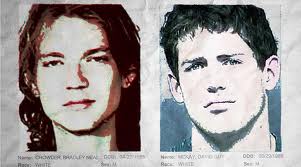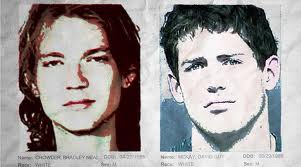 When two young activists from Midland Texas were arrested with Molotov cocktails at the 2008 Republican convention, their story became a media sensation, but documentarians Katie Galloway and Kelly Duane de la Vega couldn't escape the feeling that there was more to this story than the good-kids-turned-domestic-terrorists version the media was reporting. So, they did what any skilled documentarians do: they took a leap of faith, jumped a plane and started talking to people involved with the case. The result is Better This World, a documentary that explores what happens when idealistic, angry young activists stop being polite and start getting mixed up with the FBI. I spoke with Galloway and Duane de la Vega as they were putting the finishing touches on their film, just in time for its premiere at SXSW.
Filmmaker: How did you decide to pursue this particular story?
Galloway: I was just sitting on a plane, and I came upon this story about an FBI informant who was going to be the star witness in a case against two young men from Midland Texas who were caught building Molotov cocktails at the Republican convention in 2008 and charged with domestic terrorism… The defense in the case of David McKay was entrapment, and the question was whether they would have been doing this if there had not been this government agent. Kelly and I had been talking about working on something together, and when we got together with our stack of ideas, she said that  this one was the one. We got on a plane two days later and started filming on the eve of David McKay's domestic trial.
Duane de la Vega: After reading the blurb, we decided to take a small financial gamble and go out there and interview all the characters and decide whether they were strong enough. Almost immediately after meeting them, we knew that the characters were strong, and the story got more and more complex. We felt confident after that first trip that there was a rich story we could tell.
Filmmaker: A lot of your other films were filmed in real time with things unfolding on camera in a traditional cinema verite sort of way. In contrast, a lot of this story took place in the past. What strategies did you use to make the past come alive onscreen?
Duane de la Vega: We took a couple of approaches. There was an incredible amount of surveillance footage of our main characters in action.  We also relied on recreations that we did through the stories of as many characters and as many different perspectives as we can, including through eyes of the FBI and the prosecutors. So we tried to create very rounded recreations. We also pulled court testimony and communication between the informant and the handler. We were able to use that to create his perspective. We wove all that together and integrated it with our present day.
Galloway: We also had access to some phone calls that came as part of the court's discovery proceedings. We were able to bring the past alive through those phone calls that happened in the moment. There's a way that even though we're telling a story that took place in the past, those moments still feel very alive and very present.
Filmmaker: The word terrorist is such a buzz word. Did you worry about making a film about what most people would consider incredibly unsympathetic?
Duane de la Vega: What we did is we tried to show the humanity of every major character. We let the newscasters and the prosecutors and the FBI frame them as domestic terrorists, but we allow the audience to get to know them and to get to know their childhood. Ultimately, they are who they are because they're likable. We just give them their humanity and allow the audience to make a judgement on whether to relate to them or not. We want people to see the human beings behind the headlines.
Galloway: I didn't come to the story thinking that they would be unlikable. I previously covered the story of the drug war and the world of informants (a documentary Snitch that aired on PBS' Frontline), so I knew that there is always a lot more to the story than the headlines and that things aren't as black and white as they seem… We didn't get to meet Brad and his family for quite a while, but we spent quite a bit of time with David, and we got to like him. We didn't agree with him, but we knew the story was more complex than just what he had done.
Filmmaker: You're dealing with a complicated, controversial story. How did you go about fact-checking it?
Duane de la Vega: We are very dedicated to telling the story as truthfully as we can. That said, we allow our characters to have opinion and perspective, so our characters will say something that is an interpretation of fact, but our actual film is fact-checked.
Galloway: We don't throw up our hands and say that whatever anyone says is fine. The framing of events can be something we don't agree with our characters about, but we check our facts to make sure our framing of events is correct. We are journalists, and we do fact check.
Filmmaker: Are you going into SXSW with a distributor in place?
Duane de la Vega: We are going to be on PBS on POV in 2011, so we have domestic already in place, and we will be going to festivals through the spring and the summer up until we air on POV.
Filmmaker: Did you raise funds as you went along?
Duane de la Vega: We were essentially fundraising as we went. We lived on a shoestring for much of the time. Katie had a fellowship from UC Berkley's school of journalism that gave us an office and some traveling money. We slowly pieced together our funding through some grants, including Sundance and the Berkley Film Foundation. Early on Film Independent gave us a FIND HBO grant that was really helpful, so we had a few smaller size grants that helped us through and then we got ITVS last summer which was when we were able to go full blast into completion.