Back to selection
CINEKINK 2011: NOTES ON KINK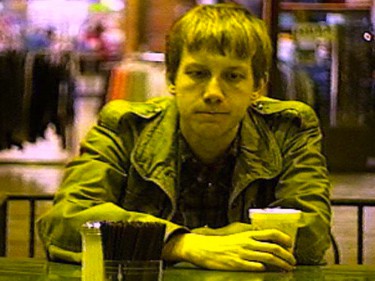 "We love the filmmakers because without them we'd all just be here drinking." So noted CineKink Film Festival founder Lisa Vandever after calling for a round of applause at this year's midtown kickoff at the Taj Lounge, which saw burlesque performances — by Leta Le Noir, Sweet Lorraine and "N — "The ONLY Letter in Burlesque" followed by a small shorts program. With films containing a slick music video/Calvin Klein commercial aesthetic (Roy Raz's The Lady Is Dead from Israel), to scenes of anatomical pottery (Debi Oulu's My Erotic Video Art, another flick from Israel — what's up with the Israelis?) to visuals as predictable as its title (Love Hotel from its better-named, Spanish director Erika Lust) the diversity on display served as a teaser, naturally, to the eclectic main event. And then there was my evening favorite from the good ole U.S.A. Toby Fell-Holden's sweetly hilarious Shake It takes masks and half-naked men to Muppet silliness proportions. All this and a fundraising raffle with prizes including stainless steel toys — who could ask for anything more?
Well, time maybe. Of the features I managed to catch (and review) were the truly enlightening Kink Crusaders, Michael Skiff's doc shot during the 2008 edition of the International Mr. Leather competition in Chicago, and the completely lost in translation Sexual Radar (think What Women Want with an Italian twist that substitutes a perverted detective and pansexual dirty minds) while the six-day fest flew by at lightning speed. By the time my own short When Harry Met Chesty — which mashes up Doris Wishman's Deadly Weapons with Clint Eastwood's Dirty Harry in a tit-filled tale of bittersweet romance — screened CineKink NYC 2011 was drawing to a close. Fortunately, my film preceded Matthew Pollack's autobiographical doc Run, Run It's Him (pictured above), certainly one of the odder finds in this subversive fest. The Canadian Pollack set out to make a film about losing his virginity at the ripe old age of 24 — and ended up seven years later with a porn addict's version of Sherman's March. (Ross McElwee is even thanked in the credits.)
Run, Run combines old porn footage, staged reenactments, and honestly-spoken direct addresses to the lens ("Just because you're a person doesn't mean you're going to fuck someone," is one of Pollack's revelations) with interviews with everyone from the director's uncomfortable parents to female friends and ex-girlfriends. As he takes an odyssey back in time to unearth the root of his addiction — at one point deciding that the blue movie starring a nubile chick named Buffy is his "Rosetta Stone" of porn — Pollack himself is transformed from a whiny slacker with a gratingly droning voice to a genuinely curious and skilled documentarian. Much like Sherman's March the doc grows on you even as you wonder why the heck you're still watching it. Quite suddenly it dawns that Pollack has captured life's everyday weirdness in all its naked glory — the truth that's stranger than fiction.
Becoming increasingly agitated trying to locate a former girlfriend's house Pollack instead finds a home with a giant elephant sculpture on its front lawn — then another with a windmill. An ex admits to having to "construct an attraction" to him, and a friend that Asian porn scares her. By far the best sequence occurs when Pollack decides to make VHS tapes of "sample scenes" from his favorite blue movies, which he dispenses to seven female friends. After asking them about their general feelings regarding pornography he then shoots their reactions while they watch his homemade tapes. Then he interviews them yet again. The range of responses Pollack receives is downright startling. "The problem is you can't control what turns you on," explains one woman after she becomes aroused by something she simultaneously finds distasteful. Another struggles with, "I don't know what it is about women getting raped but it really bothers me." (Which could also be the ultimate answer to our too politically correct times!) At the other end of the feminist spectrum there's the friend who's bothered by a particular scene simply because the porn star is "nasty-looking." "Obviously thirty-something," she quickly adds. When Pollack asks a forthcoming friend (who could clearly be more) if she finds pornography demeaning her reply is an immediate, "Demeaning? Yeah, but that's part of the fun." By the time the director begins organizing his sex scenes with the rigor of an editor logging footage we start to see where all those hours watching adult entertainment really went. Jerking off to hardcore flicks Pollack has "wasted" countless hours also learning the filmmaking craft.