Back to selection
ANNE BUFORD'S "ELEVATE"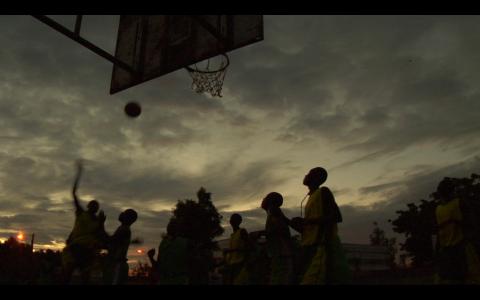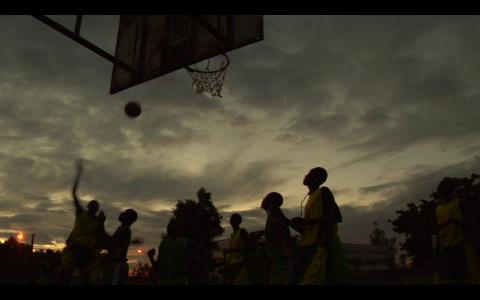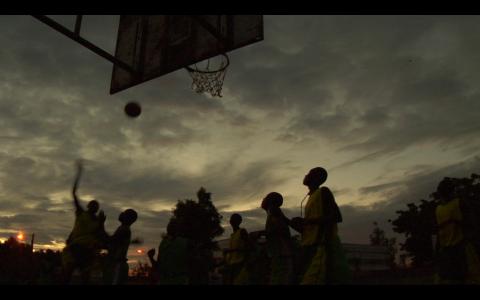 Screening Times:  Sunday March 13th, 4:30pm (Vimeo Theater), Tuesday march 15th, 10:00pm (Alamo Lamar C), Thursday March 17th, 6:00pm (Rollins Theatre)
Half a decade in the making, Anne Buford's Elevate chronicles how a group of gifted West African basketball players respond as they are feverishly recruited by American schools on the promise of their skills on the hardwood, and how coping with the adjustment to American life may be the toughest thing of all.
Filmmaker: How did you first hear of the West African basketball players whose stories Elevate chronicles?
Buford: In the Fall of 2004, RC Buford, who besides being my big brother is the GM of the NBA's San Antonio Spurs, asked me to say hello and take donuts to the African Junior National team, who were on the New York City stop of their US tour. When I met the team — from various African countries, speaking different languages — I was instantly intrigued by how intuitively they communicated on and off the court…and maneuvered Times Square. I had been around many young basketball players, but none quite like these.
Filmmaker: How long did you spend getting to know the young men before you began filming them?
Buford: From May 2005 to October 2006 I traveled to Senegal and South Africa multiple times with the hope of getting to know the players and understanding what their lives are like. Looking back, I laugh when I read the emails that Assane Sene and I exchanged after we met at the NBA's BWB Africa basketball camp back in September 2005. Assane has a love and great ear for languages — he was entirely unselfconscious about trying out his English on me! I owe him one for saving me the pain of learning French.
Filmmaker: What were your biggest challenges when constructing the film in post-production?
Buford: As a first-time filmmaker, finding the right people to work with was a struggle. Given my magazine and sports background, I like a collaborative team atmosphere. Figuring out how to do this in a new and unfamiliar medium was a real challenge at times. That being said, in the end I found my film dream team!  RC, who is also one our Executive Producers, was incredibly supportive and coached me through the process.
Filmmaker: Where were you and how did you react when you were told you'd been accepted to SXSW?
Buford: I was in bed and I thought "Oh God, I gotta get up and get to work!"
Filmmaker: Are you planning to do any DIY promotion or distribution with the film?
Buford: It's Wednesday, March 9th and all I can think about is just finishing the film. But my intention is to do whatever is necessary for this story to get out there. I have enormous respect for the hard work of Amadou, the boys and Seeds, so I want people to see and be inspired by the good that they are doing!
Filmmaker: Any other projects in the pipeline?
Buford: Nothing yet. Elevate has taken 6 years, so I'm currently fundraising for a vacation.