Back to selection
Cannes : Films I'm Hoping Will Work Me Into A (Scentless) Sweat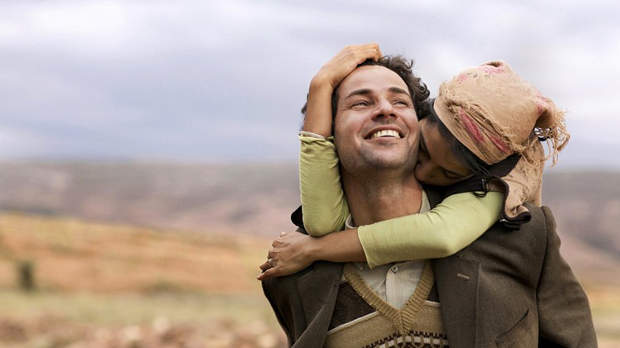 The Australian-born critic Shane Danielsen wrote an amusing piece for Indiewire about this year's Berlin Film Festival. He compared the smell outside some of the screening rooms to that of sperm. I remember it being stinky, but not that particular odor. Shane is, however, a reliable source.
One of two things at Cannes that really gets on my nerves is the smell inside the press screenings, especially those that take place at 8:30 a.m. The 5000-seat theater is packed. No pun intended, but these projections are the pits, the lower depths of hygiene. Maybe it's time constraints or perhaps cultural practices, but you pray for the manna of soap and toothpaste. Attendees tend to be part of the Great Unwashed; an asthmatic who showers once a day, I feel like one of the huddled masses, yearning to breathe free.
The other annoyance is of a different vein: the pretense of colleagues who don't refer to films by name, but by director. For example, Melancholia is spoken of as the von Trier. Then there are the Almodovar, the Bilge Ceylan, the Kim Ki-duk, and the van Sant. They don't call some of the super lightweight movies showing this year the Rob Marshall or the Jodie Foster: in the context of Cannes, they get names: Pirates of the Caribbean: On Stranger Tides and The Beaver, respectively.
Like almost every critic, I'll see the first group, the the films, anyway; it's almost a necessity. The ones that I'm most looking forward to, however, lie somewhere between those and the films that are called by their titles, if that. These are works by directors much lower on the festival hierarchy and not yet considered to be of the status, or lesser-known filmmakers whose names and titles are both unknown, but whose previous efforts have shown promise. Some of them are the possible surprises that I'm most looking forward to seeing, even if I have to hold my nose in the process.


Competition
The Source / Radu Mihaileanu / France
Mihaileanu epitomizes the Jewish worldview: Life is simultaneously tragic and funny. A Romanian Jew now based in France, he directed the memorable Train of Life in 1998. Humor during the Holocaust? This is not the dry, brilliant but heavyhanded satire of Chaplin, or a fusion of the story of a kid (the Oscar bait worked) and bad comedy by the annoyingly insistent Roberto Benigni. Train of Life takes place in 1941, when inhabitants of a shtetl in Central Europe organize a fake deportation train to escape the Nazis. It's both ironic and sad, as well as impressively directed.
His new film, evidently, is also a combination of comedy and serious issues. Women in a village threaten to hold back on lovemaking from the men unless the latter agree to fetch water from a remote well. I know it's about the battle of the sexes, but I'll bet a bottle of deodorant the residents are of the Hebraic persuasion.


Un Certain Regard
Oslo, August 31st / Joachim Trier / Norway
All I know about this film is that it's about a man in existential despair, it takes place over a period of 24 hours, and it is a portrait of contemporary Oslo. His earlier film, Reprise (2006), was a formal knockout, both zippy and controlled, about two privileged young novelists and their different levels of success in publishing, and the unexpected aftermath, mostly tragic (it is Scandinavian, after all), of their professional experiences.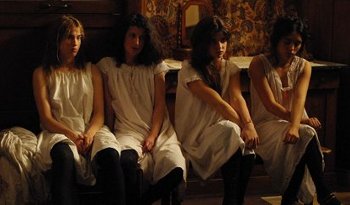 Directors' Fortnight
Guilty of Romance / Sion Sono / Japan
His Cold Fish (2010), about a strange family that owns a fish pet shop, was just okay. It is the second film in a so-called (and possible misnamed) Hate Trilogy by the filmmaker. Anyone who has seen his marvelous, four-and-a-half hour Love Exposure (2008), an over-the-top melodrama loaded with generic satire, will never forget it: A boy enamored of the Virgin Mary becomes a street photographer specializing in shooting young girls' panties, then falls in love with a young woman committed to a mental ward.
Erotically charged, Guilty of Romance is the third in the trilogy. It's about three women from different backgrounds who, attempting to get away from their daily routines and trying to express their inner desires, become bizarrely linked. One of them, a famous romantic novelist, feels her life with her husband is nothing but repetition without romance. She becomes a naked model feigning sex for a camera, then ends up selling her body at her house—all the while still pretending to be the model wife. Then a brutal murder takes place in a district full of love motels.


The Silver Abyss / Karim Ainouz / Brazil
Ainouz, an ex-architect of Algerian descent who ended up at NYU to attend cinema studies, returned to his native Brazil to direct films, most notably Madame Sata (2002), which focused on a marginalized black drag queen, and the far better Love for Sale, aka Suely in the Sky (2006), a visual and narrative masterpiece about a single mother trying to cope in a hick town after leaving Sao Paulo.
Based on a novel by Chico Buarque, The Silver Abyss–or The Silver Cliff, depending on who is translating the Brazilian title, O abismo prateado—is, like Oslo, Augusts 31st, a nod to his hometown, but in this case a love letter to Rio.  A 40-year-old woman, a dentist, spends an afternoon walking between her office and Copacabana until something surprising happens. This is little to go on, but Ainouz can work magic.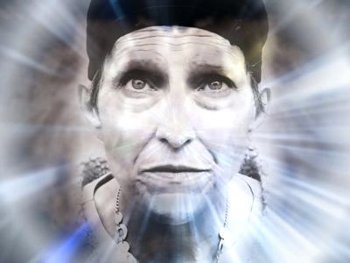 Critics Week (Special Screening)
Walk Away, Renee / Jonathan Caouette / US
From the director of Tarnation (2004), a multi-layered, nearly avant-garde collection of old super 8 home movies about his youth and becoming a gay man but even more about his relationship with his mentally ill mother, Renee, comes this film which is something of a sequel. Caouette and Renee drive cross-country; he is trying to move her to another location. What is most impressive is his unique, fast-moving technique, with multiple flashbacks, psychedelic scenes, musical montage, and a blurring of fantasy and reality seducing the viewer.