Back to selection
FROM BROOKLYN TO FINLAND: DOCS OF SUBSTANCE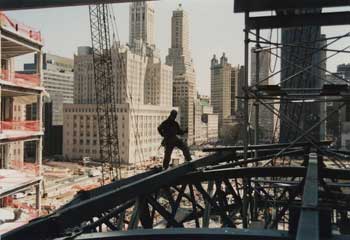 Part I: Brooklyn Film Festival


Two film festivals just wrapped-up in New York City, the Brooklyn Film Festival which screened more than 100 narratives and documentaries — 36 by New York City based directors, and over a dozen shot in Brooklyn — and the DocPoint NYC which featured 47 Finnish documentaries in celebration of the Helsinki festival's 10th anniversary. I ping-ponged between the two festivals, between Brooklyn the mecca of American independent film and Manhattan the site of the Finnish event, Finland being part of Scandinavia a powerhouse of European filmmaking. Good cinematic bloodlines for both fests.
First, three films that screened at the Brooklyn Film Festival.


Mann V. Ford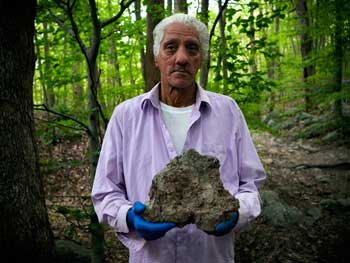 What does it take to give voice to the voiceless? For a Ringwood, New Jersey community of Native Americans it took one resident, one reporter, one attorney, and two filmmakers.
The resident, Wayne Mann, a member of the Ramapough Mountain Indians, spoke out against the injustice. The journalist, Jan Barry Crumb, tenaciously investigated the toxic site and wrote numerous articles. The lawyer, Vicki Gilliam, jumped onboard as the lead attorney for a mass action law suit against Ford Motor Company. The two filmmakers, Maro Chermayeff and Micah Fink, over a period of 5 years chronicled the struggle and produced the heart wrenching and powerful Mann V. Ford.
Standing behind each individual, however, there were others. Behind Wayne Mann were the voices of the dead and the fears of the living. Behind Jan Berry Crumb, The Record newspaper and other journalists, especially Barbara Williams. Behind Vicki Gilliam were the Cochran Firm and other attorneys including Kevin Madonnae. And behind Maro Chermayeff and Micah Fink was the doc-supportive HBO. Yet, without the five individuals, their persistence and dedication to justice, the Ramapough Mountain Indians would have remained voiceless.
A public voice, however, does not guarantee justice. Especially when your opponent is a powerful corporation, the government's environmental agency is bureaucratically handcuffed or worse receiving directions from the corporation, and the judicial system seems ill equipped or simply indifferent to dealing with the injustice.
Mann V. Ford chronicles the battle of the Native American homeowners whose land and air and water were polluted in the late 1960s and early 1970s from toxic wastes – including lead-based paint sludge that the children played in and even ate, Dixon which is one of the most toxic substances on the planet — trucked in from a nearby Ford Motor Company plant. It's not a surprise then that the Ramapoughs rates for cancer and bleeding disorders and miscarriages are astronomical high.
Designated a Superfund site by the Environmental Protection Agency, the Ringwood site was eventually deemed cleaned. But it wasn't. After another battle, for the first time the EPA re-listed the site as a Superfund. All of which makes one question, are other "clean" sites also not clean?
To prove in a U.S. court of law the causal link between a hazardous substance and a human illness is if not impossible then nearly impossible. The Veterans Administration established a presumption of causation for Agent Orange, which contains Dixon as does the Ringwood site, for specific cancers and other serious illnesses for veterans. A similar presumption does not exist for the civilian population.
Mann V. Ford is not a perfect film – I would like it a little shorter with less face-time for lawyers and more for community members – yet walking out of the theater I was clobbered by the full-force of a moral sledge hammer. Injustice has its own voice.
With some 74 million Americans currently living near Superfund sites, Mann V. Ford is about much more than 600 Ramapoughs in New Jersey, it's about the health of a quarter of the American public. Americans, like the Ramapough, who will have to struggle to be heard, and if they pay a heavy price may very well be shortchanged by justice.


Scrapper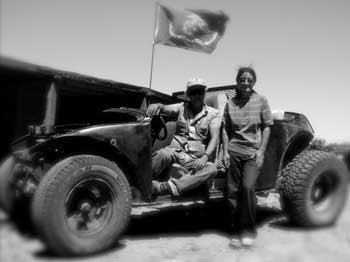 Has the Southern California desert become America's premier insane asylum? At the Tribeca Film Festival in April I reviewed Bombay Beach, a film that focused (if that's the word) on a thoroughly whacked out group of "desert rats" waiting for something or anything to happen. At the Brooklyn Film Festival, Scrapper zeros in on another group that lives in and around Freedom Village, a makeshift community of trailers and junkyards and sheds, whose lives are fueled by the dream of a financial rainbow but mostly by methamphetamines. They're certainly not sitting around doing nothing. Freedom Village, by the way, is about a 15 minute drive from Bombay Beach.
A motley collection of self-proclaiming freedom outlaws and determined survivalists, there is JR, a Vietnam veteran who acts pretty much like he's still in Vietnam. There are two brothers, Randy and Ronnie, who are desperate for money to save their financially sinking machine shop back home, wherever that is. There is Michael, a highly focused and completely disorganized ex-con who was just released from prison for using illegal drugs – Freedom Village may not be his best choice of residence. There is Downey, a shrewd and knowledgeable veteran of metal scrapping. No two men are alike, yet all are there for the same reason. Money! And meth.
Under the cover of darkness, sometimes in daytime, these men slip into the Navy's Chocolate Mountain Aerial Bombing and Gunnery Range and scavenge for high-grade metals such as aluminum, brass and copper from spent ordinances — sidewinder missiles, daisy cutters, 500 pound bombs, 50 caliber rounds…
This scavenging is not only illegal, but dangerous. Chocolate Mountain is a live bombing range so bombs drop out of the sky, which have the real capability of turning human form into mincemeat. And on the ground unexploded ordinances covered by shifting sand can pop off a leg – like a twig. It's a living, these men say. If you survive, we think.
The 670-square mile bombing range near the Mexican border is also a thoroughfare for Mexican drug smugglers and "coyotes" trafficking humans, who are armed and dangerous, especially when they're also pumped up on meth. Meth and guns have a long history of creating disasters.
Stephan Wassmann's first feature, Scrapper, is a wild ride through a twisted and perverted American Dream where only the military is well funded and citizens are reduced to scrounging for metal scraps to fuel their meth binges. And this is a state that was once the greatest expression of the American Dream, California. Scrapper turns out to be a strong statement about a devastated American Dream for some, yet stands as a warning to everyone.
Like Mann V. Ford, Scrapper takes us into a small group, a group different from us, and then holds up a mirror, a mirror made of fear.


Skydancer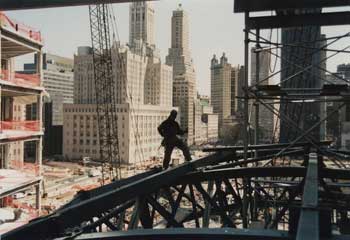 At every film festival I try to slip into a film that I know nothing about. I mean nothing. If I had to guess I would have said Skydancer was about a nude dancer in a seedy bar in Montana. Not even close. It's about middle-class Native Americans in upstate rural New York.
Unlike the Ramapoughs in New Jersey, the Mohawk's struggle is less pronounced, their pain certainly less, so Skydancer's tone is relaxed and its message rather comfortable. Of course the Mohawks also feel the sting of past and even present discrimination, but they're not dropping like flies from corporate American poisoning. In fact, the Mohawks are somewhat famous in America, certainly in New York.
Yet, what makes the Mohawks famous is not what I found most interesting in this documentary. Let me explain.
For more than a century, Mohawk ironworkers – who are called "sky walkers" — have been erecting America's tallest skyscrapers. As they walk across narrow steel beams high above city streets, often Manhattan streets, they appear utterly fearless, invoking awe from those on the ground far below. On 9/11 Mohawk ironworkers from throughout the country rushed to Ground Zero to disassemble the tangled steel remains of what four decades earlier their fathers and uncles had erected.
Still, it's when these men are at home on their reservation, which straddles both sides of the US and Canada border, that they come alive. The philosophers used to tell us that work defines a person, yet when not working is when film can really tell us about the person.
Every Friday, the Mohawk ironworkers drive for six hours from New York City to their homes in far upstate New York. Here they sit at kitchen tables and engage in family talks. They perform community actions to fight cultural assimilation, embrace their tribal beliefs and practice their form of spirituality. And then lament when Sunday arrives and it's time to return to the city. It's when the nooks and crannies of their everyday lives are illuminated, that we are drawn to these men, solid, honest men living in loving, good families.
And with that we start to understand the modern predicament of most Native Americans, not those stuck on skid row or in the midst of some human disaster or are lounging in a nest of alienation, but those living as many Americans live: not great, but not bad. This is when Katja Esson's Skydancer really dances.
In Skydancer, the "other" in the cinematic mirror is not fear or desperation but us. The famous Mohawk "sky walkers" become real and not so different from us.


Read Part 2: DocPoint New York City