Back to selection
DAVID LYNCH'S CRAZY CLOWN TIME NOW STREAMING ON NPR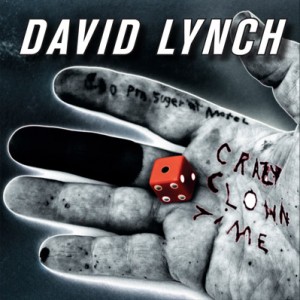 Almost as if they knew today was Halloween, NPR has offered up a free stream of Crazy Clown Time, the much anticipated debut album from director David Lynch.  Eleanor Kagan writes:
"To those familiar with (Lynch's) tendencies, the content of Crazy Clown Time should come as no surprise. Written, performed and produced by Lynch with engineer Dean Hurley, Lynch's first solo album finds him meandering through a series of dark dreams and visceral meditations on modern life and society."
Indeed, the album is a beguiling, often unsettling listen.  In other words, it's unmistakably Lynchian.  Many of the songs call to mind the eerie incandescence of Twin Peak's Roadhouse, Mulholland Drive's Club Silencio, or Lynch's earlier musical endeavors (specifically his early 90s work with singer-songwriter Julee Cruise.)  And with the recent news of Lynch opening a real-life Club Silencio in Paris, one wonders if a tour is perhaps in order.
At any rate, it's great to see the 65-year-old director trying his hand at something new. Now only one question remains – with his debut album out in the world, will Lynch finally start work on his long-anticipated follow-up to Inland Empire?
Or actually, the real question is – how does Lynch feel about people listening to his music on an iPhone?
Crazy Clown Time is out November 8th.  Stream it now here.  And if you're a Lynch fan, don't miss Nicholas Rombes' continuing Blue Velvet Project, a frame-by-frame analysis of Lych's 1986 masterwork.