Back to selection
Seven Overlooked Independent Films Of 2011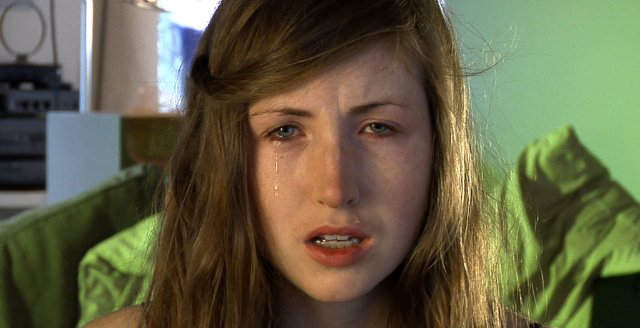 The world doesn't need another list of the best films of the year, but after considering my own recent lists, I realized there were a handful of movies‹excellent independent work that has largely flown under the radar‹that even I initially overlooked. Here are seven bold American
low-budget movies from 2011 that may have been forgotten in theatrical release, but should make for essential home viewing (if you haven't seen them yet) in 2012. And I'll be among the first in line to see where these young directors go next.
1. Silver Bullets. ­ All I can say is that I hope Joe Swanberg doesn't burn himself out. Fourteen movies in six years is enough to kill most directors, but Swanberg not only perseveres, but he's far smarter and skilled than most critics give him credit for, and with Silver Bullets, I think he's proven them wrong. The movie that inspired this list, Swanberg got short shrift from the N.Y. Times, but the film deserves a second look: A sharp looking, harshly critical (self-referential) portrait of the insecurities of male directors and their female actresses, Swanberg seems to be working with the likes of Atom Egoyan and Jean-Luc Godard in mind. Don't scoff at the comparisons. At 30-years-old, he could very well get there. The last shot may be pretentious, but it's a beautiful and haunting wonder.
2. The Future. ­While many critics didn't buy Miranda July's Me and You and Everyone We Know, and others bandied about the twee word to describe The Future, July's latest delivers equal doses of charm and profundity, oddness and transcendence. I contend that one mysterious, enigmatic scene, in which July dances inside a big T-shirt, is one of the most enthralling movie moments of the year.
3. Putty Hill. ­ Matthew Porterfield's contemplative, exquisitely lensed snapshot of working-class white America on the fringes of Baltimore has been hailed among certain indie circles, but it's worth another shout-out. Innovatively mixing fiction and documentary techniques, the film offers an emotionally truthful portrait of its down-and-out characters with empathy and sensitivity.
4. Cold Weather. Mixing twentysomething aimlessness, humorous nods to detective fiction and long, contemplative takes of his Portland milieu, Aaron Katz proves he's moved beyond the mere "mumblecore" label to create a work of emotional maturity and touching subtlety.
5. Terri. What could have been just another tale of high school outsiders becomes something subdued, lyrical and even transcendent. Azazal Jacobs makes the familiar new again.
6. Circumstance. An assured drama about two young women grappling with sexuality and repression in Iran, Maryam Keshavarz handles her riskily melodramatic material with a remarkable amount of restraint and tenderness. And it's all got political balls: I don't think I ever believed I'd see a movie where someone screams in Farsi, "Fuck the Mullahs."
7. Bellflower. Evan Glodell is more than just a cinematic tinkerer. I'm not the first to mention his no-budget debut in a list like this, but what I like about it differs from most: Sure, the flamethrowers and muscle cars are kind of cool, but the love-story-gone-horribly-wrong is a little too naïve for me. What sets it apart is a sense of space and burning energy. While I hear Glodell might do a horror film, I'd like to see him ditch the violence and make a road movie for adults.