Back to selection
Terence Davies, The Deep Blue Sea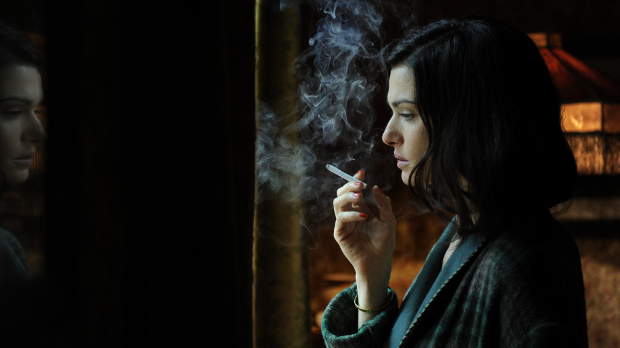 One of the United Kingdom's most lauded stylists, Terence Davies has carefully crafted a body of work that fits squarely into the class-conscious, post-neorealist tradition of British cinema, working without much fanfare or regard for the exigencies of commercial filmmaking that the age and his stature would seem to demand.
Now in his mid-sixties, Davies has in the last 30 years quietly established himself as one of the finest British filmmakers of his generation. He is not a cinephile and his lugubrious, sublimely photographed and insidiously hard-hearted narratives — such as 1988's Distant Voices, Still Lives, which will screen as part of a career retrospective at BAMCinematek this week, and 1992's The Long Day Closes, which will receive a two-week repertory engagement at the Film Forum starting later this month — draw as much from his own innate sensibility and preoccupations, and a lyrical and meditative film grammar that seems all his own, as they do from the works of literature he cites as influences and increasingly draws his narratives from.
His newest film, The Deep Blue Sea, based on the Terence Rattigan play of the same name, stars Rachel Weisz as a suicidal judge's wife who embarks upon a dangerous affair with a Royal Air Force pilot in the aftermath of World War II. After a prestigious festival circuit roll-out that included engagements in Toronto, San Sebastian, Zurich and London, the film found its way to Manhattan at MoMA last week. It opens on commercial screens this Friday.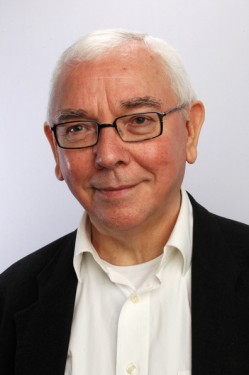 Filmmaker: How did you first settle on adapting The Deep Blue Sea?
Davies: The producer Sean O'Connor asked if I'd like to adapt a Rattigan play. I said, "I don't want to do The Browning Version," because the Anthony Asquith version is so good. I didn't want to do Separate Tables because the Burt Lancaster, Delbert Mann version from the end of the Fifties is also very good. So I read the whole canon and I thought I could do something with The Deep Blue Sea. That's what happened.
Filmmaker: Had you any long-standing interest in Rattigan's work?
Davies: No, not really. I had never seen it staged. I just remembered those two films. The Anthony Asquith film I remember seeing on television, as I was only six when it came out, and the same with the Burt Lancaster film.
Filmmaker: Although you've adapted several works of literature, this was the first time you have used a play as source material. Did you feel compelled to "open it up"? Was it difficult to make it cinematic?
Davies: My only concern along those lines is that he puts all the exposition in the first act. The exposition in the first act of The Deep Blue Sea is not very convincing. He clearly never lived in this sort of place just after the war. So that was weak, I thought. But, I thought, 'If I just do it from Hester's point of view, we can show how she got there.' Once I decided that, it made it relatively easy to open the play out and put in things that are actually not there in the play. In order to make it her story, it meant cutting down some of the supporting characters quite a bit. Opening it up meant taking a little bit of the action outside, or into the pub, things like that. Going to the art gallery, going to see his mother, all those things felt natural. All those things helped, and they are all a result of doing it from Hester's point of view.
Filmmaker: You grew up during the era the play depicts. Did it have any special relevance for you because of that? Did you lean on memories from your childhood?
Davies: The play was first performed in London in September of 1952. I grew up in the Fifties so I know the era well. I know what it looked like, I know what it felt like, all the mores of the period I grew up with. I was able to bring that to it, to give it a great sense of period. Also, the look is a result of a lot of people's homes were dark, because they would only have a light in one room. It was that kind of thing. It's autobiographical in an elliptical way, in the way it looked, in the social mores. That's where I brought a bit of autobiography into it, yes.
Filmmaker: You're an unmistakable stylist, bringing an aesthetic that seems singularly your own to each film, and this picture contains some of your most soulful and dynamic use of color yet. How do you go about designing each film visually? And was this film different in any significant ways from some of your other works?
Davies: With the design and the look, I always shoot tests. We always test for what color we'll use, what the color palette looks like, what kind of fabric is going to be here, or stone or wood there, things like that. Once you've explained to the heads of department the look and feel of it, the relatively dark interiors, the kinds of wallpaper you'll only find in homes of this era, it is by nature a narrow color. You give it richness by the way in which it is lit. So we do alot of tests for that as well. It really isn't as complicated as it sounds. [laughs]
Filmmaker: How did Rachel Weisz and the rest of the cast get involved in the project?
Davies: I don't go to the cinema very often because I can't suspend my disbelief. One night I was having trouble reading so I started watching the television and Swept from the Sea by Beeban Kidron was playing and when [Rachel Weisz] came on the screen she had this wonderful luminosity and wonderful eyes and I thought she was just really wonderful. I had never seen her before and I asked my casting director who she was and found out she was Rachel Weisz and so I asked if we could send it to her and see if she'd do it. So we did, and later she rang me. I told her I had no idea where I would take her in this role, but still she said she'd do it.
Casting directors are in an odd sort of position because they give you these lists with a lot of names, many of which I've never seen, and yet I'm put in the position of having to say, "No, I don't think they're right." But, in general, they know the sort of people you're looking for and they have to have a sense of the period, of what a certain kind of person looked like in the Fifties. People looked different then, because of the trepidations of the war. So these are things you really must rely on and you see an awful lot of people. Simon Russell Beale I had seen on television as well. I thought he'd be good. I loved his soft voice. I sent him the script. He came in to see me. He read a sonnet. We talked about musicals. I asked him if he'd do it. He said yes.
Filmmaker: How did the film's meaning evolve for you during the process of making it?
Davies: To be honest with you, the only time you see the film perfectly in terms of its meaning is in your mind. That's the only time you see it. Once you compose it, it becomes another thing entirely. A friend of mine many years ago gave me a very good piece of advice. He said, "Film is really a series of deaths. The idea dies when you put it into a script, the script dies when you shoot it, and the footage you shot dies when you start cutting it." They are each a certain kind of death. Once we start putting the images together, with the sound, I never look at the script again, because we've got to find the subject or meaning of the film. That may change from what you thought it was, but you'll arrive at the subtextual meaning that you thought was always there but getting there is difficult if you just put the images together as they were in the script. It should work theoretically on your first cut, but it never does, because in cinema images don't work like that. The images that you thought must be together and that you originally put together, where do they go or do they go anywhere at all? It's finding the subtextual meaning of the film and making it sing. That's always a long process and it always changes the order of the film, but not necessarily the subtext you initially intended.
Filmmaker: Does the budget and the time you have to work factor into how you undergo this process? Do you feel yourself straining against limitations?
Davies: Oh gosh, we can't afford to edit forever! This film was made on £2.4 million and shot in 25 days and we had a specific post-production period and that's what we had to stick to because we didn't have any more money to carry it on or go over. I don't think that's a good idea anyway. If you're told you have six weeks or nine weeks to cut it, then that's what you've got to do. There can't be any fluffing about or navel gazing — if you've got to do it, you've got to do it. It's other people's money and not yours. I think you can spend too long on such things and I don't think spending longer on something necessarily makes it better. Some things do take longer. It's always peculiar with certain things changing. Various people on your team will come up with different ideas. The worst thing is when you're being pressed to drop things when you know that they're right. I had a wonderful set of financiers. The two scenes with the mother I was pressed to drop and I said, "No, I'm sorry, they've got to stay, I think I'm right," and when we first saw it with an audience, to give them their due, they said, "You were right," and I said, "Yes, I know I was."