Back to selection
COMPOSER, IMPROVISER AND FILM SCORER JIM O'ROURKE ON CONTEXT
From today's New York Times, a piece by Ben Ratliffe on Jim O'Rourke and his move to Japan, his turn towards improvisation and film scores, his new album The Visitor (pictured), and his attempt to control context. An excerpt: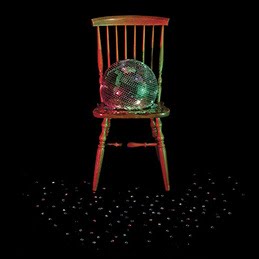 Mr. O'Rourke's production style is precise and dry; he creates a sound picture in which tiny sonic details matter. But where his Drag City records are concerned, everything matters: the pacing, the length, the sound, the cover images. For this reason he won't allow "The Visitor," or any of his albums, to be sold as downloads, on iTunes or anywhere else. He's taking a stand against the sound quality of MP3s; he's also taking a stand in favor of artists being able to control the medium and reception of their work.

"You can no longer use context as part of your work," he said, glumly, "because it doesn't matter what you do, somebody's going to change the context of it. The confusion of creativity, making something, with this Internet idea of democratization …" he trailed off, disgusted. "It sounds like old-man stuff, but I think it's disastrous for the possibilities of any art form."

His record company approves, perhaps a reflection of his being one of Drag City's best-selling artists. "Frankly I'm really pleased about it," said Rian Murphy, the label's director of sales. "It may affect the way we're able to promote it, and it may affect the wider range of listeners that come to get the record — if they can't point and click to it — but it's good to have someone standing up for that."
I love O'Rourke's work, particularly his suite of albums named after Nicolas Roeg films, so this was already a must purchase. That said, the article also notes that this record is named after the one that Jerome Newton, the character played by David Bowie in one of O'Rourke and my favorite films, The Man Who Fell to Earth, makes at the conclusion of the film, and that has me really excited.