Back to selection
WEINSTEIN COMPANY TAKES BLUE VALENTINE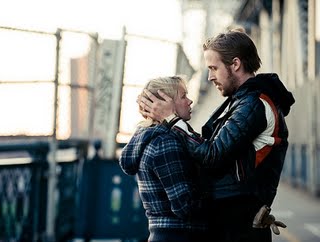 As the Sundance Film Festival comes to a close The Weinstein Company has acquired Derek Cianfrance's Blue Valentine in a low seven figure deal.
Starring Ryan Gosling and Michelle Williams, Cianfrance's (named to our "25 New Faces" list this past summer) look at a marriage crumbling received positive reviews when it screened at the fest.
Numerous outlets are also reporting that TWC is close to nabbing another hot commodity from the fest: Amir Bar-Lev's powerful doc, The Tillman Story.