Back to selection
JP MORGAN RAISES FINANCING FOR DIGITAL CINEMA EXPANSION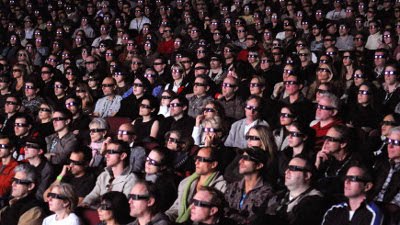 As Scott posted earlier today, 3-D is not just on the minds of the majors. And with the news that JP Morgan has raised millions to finance the digital conversion of around 12,000 screens, it's a first step for one day indie filmmakers to share their own 3-D projects with studio fare in theaters.
According to the Los Angeles Times piece, the investment bank raised close to $700 million. The funding was delayed over a year due to the credit crunch. This comes three years after a consortium was formed by three of the largest exhibitors (AMC, Cinemark and Regal) to pay for digital conversion.
Currently, there are only 3,500 digital 3-D screens in the country.