Back to selection
Onur Tukel, Richard's Wedding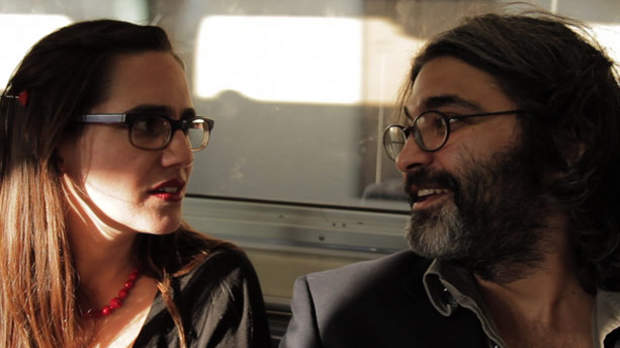 In Richard's Wedding, which follows a bevy of wedding guests and the soon-to-be-wedded on their way to a small Central Park wedding, director Onur Tukel has crafted a delightfully funny, seemingly real-time ensemble piece. From British blowhard Russell (Darrill Rosen) to the writer/director/editor/star's Tuna, the characters live on the edge of likability and the film's narrative deftly frames the torrent of just-this-side-of-racist jokes, downright delusional character asides, and a general decline of civility. The unconventional comedic approach gives proceedings a hard-won warmth and generosity that lesser films skating this kind of textual irony and cutting, ribald humor frequently fail to achieve. Co-starring a number of terrific performers who have begun to make names for themselves as filmmakers (Dustin Guy Defa, Lawrence Michael Levine), the project has an intimacy and freewheeling feel to it that suggests the filmmakers were having as much fun off camera as they were on.
Tukel, who made several features in his twenties before setting aside his filmmaking ambitions for a time, can be seen in Michael Tully's Septien (he also designed that film's all-aces poster) and plays a role in Alex Karpovsky's forthcoming Red Flag. Richard's Wedding opens Friday at the reRun Gastropub Theater in Brooklyn.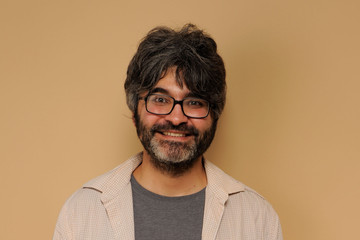 Filmmaker: What appealed to you about making a film that despite some ellipses, almost feels like it takes place in real time?
Tukel: I've always been drawn into movies that are based on plays. The film adaptations for Tape, Glengarry Glen Ross, The Big Kahuna, Hurlyburly, these kind of movies excite the hell out of me. I can listen to them repeatedly, like a good album. I also really love the playful misogyny of Edward Albee's Who's Afraid of Virginia Woolf? and the films of Neil Labute, like The Shape of Things, Your Friends and Neighbors and In the Company of Men. Long conversations that take place in one location in real time appeal to me. An actor can't really hide behind camera tricks and editing when you're shooting in real time. It gives the actor a chance to really lose him/herself in the performance. I liked the idea of letting the cameras roll for six- to seven-minute stretches and seeing where the scene goes. You often get things you weren't expecting and those things make it into the cut of the movie.
Filmmaker: Was directing yourself nerve-wracking? How did it affect the process of making the film?
Tukel: On set, I was constantly asking cast members to direct me if I seemed flat or phony. Larry Levine is a wonderful actor and he stepped in a few times to help me deliver a line better. DeVoe Yates, one of the producers, would give me some direction when I needed it. The entire production was like that. It was very open with people throwing out ideas and suggestions. I didn't want to direct in a vacuum. It was important that everything was very loose and communal. We were shooting on a tight schedule and I wanted the performances to have a swirling energy. The cameras seemed to be rolling the entire time, so there wasn't a lot of time to be anxious. Prior to Richard's Wedding, I'd been cast in two movies by two great directors. In Michael Tully's Septien, I play Amos Rawlings, this reclusive artist who paints demented pictures. In Alex Karpovsky's Red Flag, I play a children's book writer/illustrator, but much more upbeat and friendly. Tully and Karpovsky also starred in their films, so I learned so much just watching them. Both knew what they wanted, but they were open to ideas from everyone in the production.  I knew right away that I wanted Richard's Wedding to be that way.
In my twenties, I don't think you could find anyone more passionate about filmmaking than myself. I directed three features, all shot on film, in the span of five years with a great crew in Wilmington, NC. Somehow, I lost my confidence. I lost my nerve. If you don't have confidence, you cannot make movies. That's just a fact. And I remember going into the production of Septien, Tully's big proclamation was something like, "I've been to a lot of festivals and I don't want to make a festival movie. I don't want to make a crowdpleaser. I don't care if I get distribution. I just want to make the kind of film that I want want to see. Something no one's ever tried before."  Those aren't his [exact] words, but that's the basic sentiment. Tully was completely fearless making Septien. That movie is incredibly weird and brilliant and I don't even know how it exists. I'm so ridiculously proud to be part of that movie. It's so singular and distinct. And although ultimately it was Tully's stubbornness that inspired me to make Richard's Wedding, it was also the entire production, the entire cast and crew of Septien. They reminded me that filmmaking is supposed to be fun. We had a blast making that movie. There's a little bit of my heart somewhere in a barn in Nashville, Tennessee. Septien made me want to make movies again.
Filmmaker: Your cast includes several people who are accomplished young filmmakers in their own right. Was it helpful to have actors with directing experience?
Tukel: Definitely. Larry Levine wrote and directed Gabi on the Roof in July, which I love. And Dustin Guy Defa wrote and directed Bad Fever, which is just brilliant. Josephine Decker is also a director, but I haven't seen anything she's made yet. And Jennifer Prediger is a filmmaker as well. Oona Mekas is a talented actor and director; I recently watched her short film The Sleepy Man, which is great. She comes from filmmaker royalty in a lot of ways — her father is the experimental filmmaker Jonas Mekas. This was one of the reasons I wanted constant feedback and ideas from the cast. There's a lot of experience to draw from. And no one was shy at all. After a given take, it wasn't just me giving instructions on how to improve a scene. Everyone was chiming in. I also have to mention that the photographers, Jason Banker and Jorge Torres-Torres, are probably the most prolific filmmakers I've met in New York so far. They've completed three feature films in the past couple of years. They have a horror film, Toad Road, playing at Fantasia next month. And their documentary My Name is Faith just played HotDocs. Their documentary Squatter, which is still in postproduction, is one of most interesting docs I've seen since Marc Singer's Dark Days. I don't know how I ended up with such a badass group of actors and artisans. I got really lucky.
Filmmaker: You also have a background in painting. How did that affect your aesthestic sensibility as far as film is concerned?
Tukel: I used to storyboard my movies quite extensively. I enjoy that process. But I knew I wasn't going to be storyboarding anything for Richard's Wedding. I had just spent nine months working on a children's book called Little Friends and I was completely burned out on drawing. I also knew that with our tight schedule there wasn't going to be time to communicate what I wanted to the d.p.s. We would be shooting non-stop. I told Jason and Jorge to just keep up and find the shots. We were moving fast! If I was happy with the performance of a take, I would ask them, "Did you get it?"  And if they seemed happy, we would move on. If they didn't quite feel like they got the shots they wanted, we would do another take. I met the d.p.s after a Septien screening at IFC last summer. I saw Toad Road, which was shot with two cameras and felt more like a documentary than a narrative.  It was raw yet beautiful. It was the kind of thing I wanted for Richard's Wedding. The only real direction I gave to the d.p.s was that I never really wanted the same shot twice. If we did two or three takes of one scene, I wanted each take to look differently. With two cameras running, three takes would yield six visual choices.
Filmmaker: What were the hardest things to make work during post production?
Tukel: The post-production on Richard's Wedding was relatively easy. We didn't shoot an exorbitant amount of footage only because there wasn't time. The script was 120 pages and our schedule was impossibly tight. But there were so many tough choices in the editing process because none of the takes looked the same. We were running and gunning during production. So if we were shooting four takes of a particular scene, each of those takes would look different. There were no storyboards and I wanted the d.p.s to change things up every time so I could have variety. So the challenge was always about the choice. Would I choose the 30-second take where the camera is decent and Darrill Rosen is really amazing? Or would I choose the other take where the camera is doing something extraordinary and Darrill is simply strong but not as great as he was in the previous take! I edited several versions of many scenes and would have to step away from them and watch them later to see which ones I liked the most. In almost every case, performance trumped photography.
Filmmaker: As well as making the film very quickly, you're opening the movie very soon after your world premiere. This is unusual.
Tukel: The film I made previously, way back in 2005, took me 2 years to complete. It was a nightmare. I liked that Michael Tully made Septien fairly quickly. He shot that move in the Summer of 2010 and then had distribution going into Sundance almost 8 months later. That's what I wanted. We shot quickly, edited quickly and now 8 months later, we've been picked up by Factory 25. I know a lot of things have to go right for that to happen and we've had great luck. One of the things I admire about the director Joe Swanberg, besides the fact that he gets great performances from his actors, is that he's found a way to make good movies fast. I don't like everything he does, but by working quickly he gets to explore lots of ideas. It's inspiring and, more times than not, I think he gets it right.