Back to selection
TED HOPE HIRED AS NEW S.F. FILM SOCIETY EXECUTIVE DIRECTOR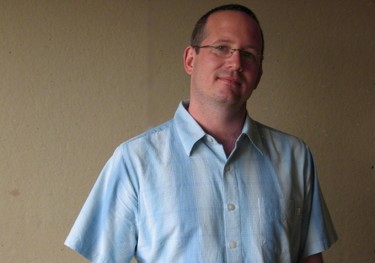 Big news: New York independent film producing veteran Ted Hope has been hired as the San Francisco Film Society's new Executive Director. Co-founder, with James Schamus, of the seminal Gotham indie production company Good Machine, producer of dozens of films, including Dark Horse, Adventureland, In the Bedroom, The Savages and American Splendor, and, in recent years, a prolific blogger and industry critic, Hope will take the reins of a 55-year-old organization that not only mounts a large and respected annual festival but also engages in outreach, education and funding programs for filmmakers.
"Ted Hope is the perfect choice to build on the San Francisco Film Society's already strong reputation for supporting filmmakers and its established excellence in exhibition and education." said Pat McBaine, SFFS board president. "His absolute grasp of the current state of film culture, his innovative approach to each of his projects, his dedication to bringing artists' visions to the screen and his bold plans for the Film Society are exciting to us all. We are truly fortunate to have one of the industry's most creative thinkers take the helm going forward."

"The film world—be it in content, creation, business or audience—has changed significantly over the last twenty years and we all must change with it," said Hope. "It's time that the film industry looked not just to Hollywood but instead to the Bay Area and Silicon Valley, and San Francisco Film Society is a major artistic voice positioned right in the heart of this vibrant cultural location. This unique opportunity to work with the Film Society's diverse communities is an extension of producing in the fullest of ways—allowing me to engage with the art form as a whole, at every level of activity. I am deeply honored and humbled to continue the extraordinary legacy of Bingham Ray and Graham Leggat, which is evident in SFFS's dedication to empowering artists to get their work not just made but also truly appreciated, and by their support for the complete cinematic enterprise, process and community."…

Hope joins the San Francisco Film Society at an exciting moment in its 55-year history, during a period in which the organization has recently experienced its greatest successes to date across each of its main program areas: exhibition, education and filmmaker services. Filmmaker360, the Film Society's filmmaker support program, offers unparalleled assistance and opportunities designed to foster creativity and further the careers of independent filmmakers nationwide and oversees one of the largest film grant programs in the country, which disperses nearly $1 million annually to incubate and support innovative and exceptional films. Recent Filmmaker360 success stories include Beasts of the Southern Wild, Benh Zeitlin's debut phenomenon which received two SFFS/Kenneth Rainin Foundation Filmmaking Grants totaling $105,000 for postproduction, and went on to win both Sundance's Grand Jury Prize and Cannes' Camera d'Or.
Hope, who begins his job at SFFS next month, succeeds Bingham Ray, who died shortly after taking over from Graham Leggat, who had passed away from cancer.
Anyone who has followed Ted's Hope for Film blog has noticed that his interest in independent film has increasingly been directed towards larger issues of community, sustainability, and audience development. His position at the San Francisco Film Society offers him an exciting platform to pursue these goals, and I can't wait to see what he'll do there. Congrats to both Ted and the SFFS for this bold and exciting move.