Back to selection
IN PRODUCTION: "NYMPHOMANIAC," "FEED THE DOG," "THE GREAT BEAUTY" AND "THE RIGHT KIND OF WRONG"
"In Production" is a regular column which focuses on notable independent films that are currently shooting. If you would like your film to be included in this space, please send an email to nick@filmmakermagazine.com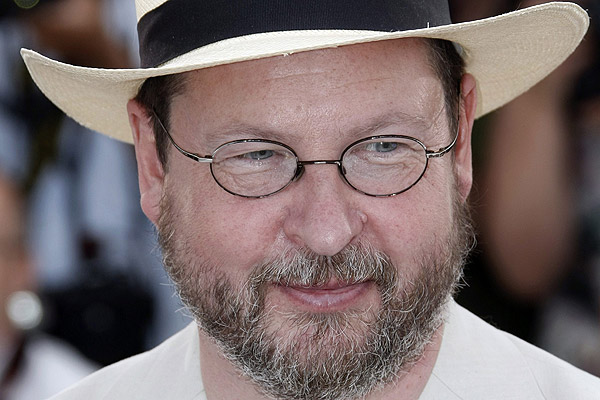 Lars von Trier's Nymphomaniac is only two days into filming and has already stirred a great deal of controversy (no surprise there). The film has been described as an erotic drama that, according to star Shia LaBeouf, will feature hard-core pornographic sex scenes (the producers insist that "body doubles and visual effects" will be used). Von Trier plans to release it in two parts – each in a soft-core and hard-core version. (What is this? The arthouse porn equivalent of Kill Bill?) The film stars Charlotte Gainsbourg (Melancholia) as the titular nymphomaniac who tells the story of her life from 0-50 to a man (Stellan Skarsgård) who discovers her beaten up in an alleyway. So… a female version of Bergman's Wild Strawberries as directed by Jack Horner from Boogie Nights? Whatever von Trier has in store for us, one must admire the director's refusal to conform to any conventions whatsoever (sometimes including his own). Currently shooting in Germany, Nymphomaniac also stars Jamie Bell (Billy Elliot), Nicolas Bro (War Horse) and Connie Nelson (Gladiator). Nicole Kidman and Willem Dafoe are attached to star as well. Von Trier's Zentropa Entertainment is producing in association with Caviar Productions and Slot Machine. Funding is coming from the Nordic Film & TV fund, Filmstifftung NRW, the Belgian tax shelter, Germany's DFFF and the Danish Film Institute.
Principal photography has commenced on writer-director Tim Garrick's comedy Feed the Dog starring Nat Wolf (New Year's Eve), Selena Gomez (Spring Breakers), Heather Graham (The Hangover), Mary-Louise Parker (Showtime's Weeds), Cary Elwes (Saw), Elizabeth Shue (House at the End of the Street) and Jason Lee (Almost Famous). The film is based on the semi-autobiographical novel While I'm Dead . . . Feed the Dog by Ric Browde, a music producer who helped put Poison on the map, revitalized Joan Jett's career and worked repeatedly with Ted Nugent — even though he reportedly hated his guts. While an official synopsis of the film hasn't been released, the book is described as a darkly comic coming of age story about a teenage boy who undergoes a series of bizarre events on his way to a Bowie concert. A cross between After Hours and Detroit Rock City perhaps? Dare to dream. Feed the Dog is being produced by Mad Chance's Andrew Lazar (I Love You Phillip Morris) and financed by Starboard Partners LP.
Italian director Paolo Sorrentino is following up This Must be the Place (aka the Sean Penn goth film finally getting a theatrical release this November) with what sounds like La Dolce Vita 2.0. Sorrentino's The Great Beauty follows an Italian journalist (Il Divo star Toni Servillo) as he spends his latter years looking back at key events in his life. The film also stars Carlo Verdone (Manuale d'amore) and Sabrina Ferilli (Vacanze di Natale a Cortina). Angelina Jolie (The Tourist) is reportedly set to make a cameo appearance. The Great Beauty is presently shooting in Rome, and is an international coproduction between the Italian companies Indigo Film and Medusa Film for Italy and French outfits Pathé and Babe Films.
From Jeremiah Chechik, the director of Christmas Vacation (possibly the greatest holiday movie ever) comes The Right Kind of Wrong. The film focuses on a struggling writer who becomes well known after his ex-wife starts writing nasty things about him in her blog. That's one way to get famous. Currently filming in Canada, The Right Kind of Wrong stars Ryan Kwanten (HBO's True Blood), Sara Canning (Blitzed), Will Sasso (The Three Stooges), Catherine O'Hara (Where the Wild Things Are), Jennifer Baxter (Land of the Dead), Ryan McPartlin (J. Edgar) and Kristen Hager (Syfy's Being Human). Megan Martin (Ginger Snaps) wrote the screenplay based on Tim Sandlin's book Sex and Sunsets. Serendipity Point Films' Ari and Robert Lantos are producing.