Back to selection
PARSING POLITICAL DOC HIT "2016: OBAMA'S AMERICA"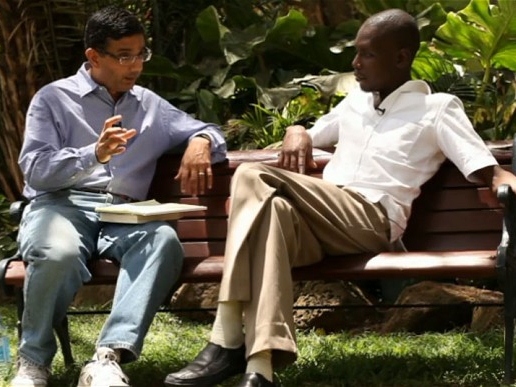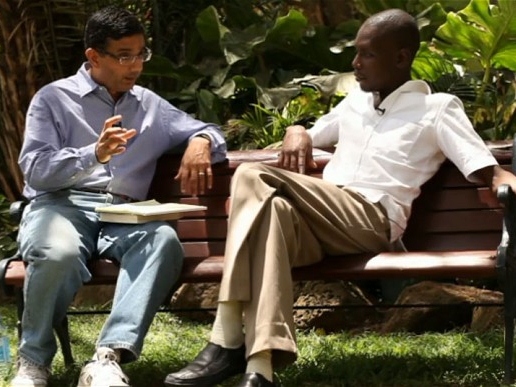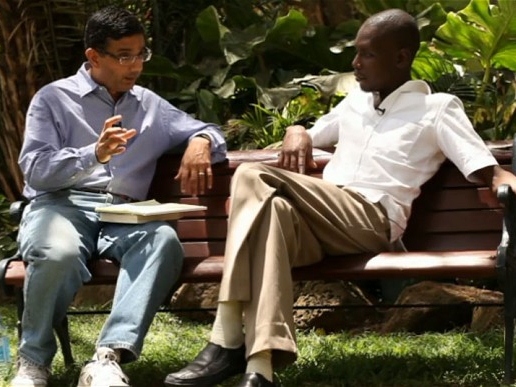 Tuesday's 10 a.m. showing of 2016: Obama's America drew about 20 customers to the big AMC theater in Times Square. A modest turnout, to be sure, but part of a larger wave that's turned this conservative documentary into one of the summer's independent film success stories.
After a small opening in July, the film expanded to almost 1,100 screens last weekend. Over three days, 2016—directed by Dinesh D'Souza and John Sullivan, and released by Rocky Mountain Pictures, a company that specializes in conservative movies—grossed a reported $6.2 million, with a per-screen average of almost $6,000, "the best of any film in wide release," according to Reuters.
For an independently produced, politically themed documentary, these are gigantic numbers. Though 2016, which claims that President Barack Obama's worldview was shaped by "anti-capitalist, anti-Christian, anti-American" thinkers, isn't everybody's idea of 90 minutes well-spent—many of its assertions don't pass even a cursory B.S. test—it's a hit nonetheless.
So what's behind the big box office numbers? What's actually up there on the screen?
A lot of D'Souza, for one thing. The author of a controversial magazine article from which the movie takes its cues, the self-regarding reporter-turned-filmmaker opens by comparing his story to Obama's. Both were born in 1961, he says, and both attended Ivy League schools. D'Souza tells us that in his 20s he went to Washington to work in the Reagan Administration, a scene that's backed, oddly enough, by Nick Lowe's hit Cruel to Be Kind.
Soon enough, D'Souza begins to present his contemporary as a cipher. To make his point, he shows virtual dossiers that spell out the accomplishments of Obama's Oval Office predecessors—and an accompanying file for the current president, which quickly dissolves into a rapidly multiplying field of question marks. This scene, like many others, is backgrounded by an ominous score. Throughout, the viewer hears thrumming synthesizers and foreboding percussion meant to suggest that danger is on the prowl.
D'Souza travels to Kenya and Indonesia to talk to people who knew members of Obama's family. Several of these scenes come with narration from the president himself, as borrowed from the audiobook version of Obama's bestselling memoir Dreams from My Father. This is a nifty little storytelling device, and it's a lot more effective than, say, the bit in which D'Souza tries to guess what Obama has planned for a second term based upon his reading of a 47-year-old essay by Barack Obama Sr.
Elsewhere, the film uses standard documentary techniques. There are plenty of reenactments—one, for instance, shows an actor playing a young Obama making a trip to his father's grave—and lots of wide-angle shots in which time-lapsed clouds race across the skies above iconic Washington, D.C. landmarks. When D'Souza and Sullivan want to drive home the notion that Obama is leading the country into financial ruin, they set fire to a $100 bill, and when they want us to believe that Obama sympathizes with radical Muslims, they show an Israeli flag being hoisted down from the top of a flagpole.
Mostly a backward-looking profile of Obama in the years before his election in 2008, the movie also does a bit of prognosticating. This is the film at its boldest: D'Souza says that if we're not careful—if, that is, voters award Obama another four years—children will one day open textbooks to learn that American greatness ceased to exist in 2016. Not only that, but we'll need new maps, like the one he shows in the film. Barack Obama, you see, is laying the groundwork for a "United States of Islam" in the Middle East.