Back to selection
The Potion to a Pitch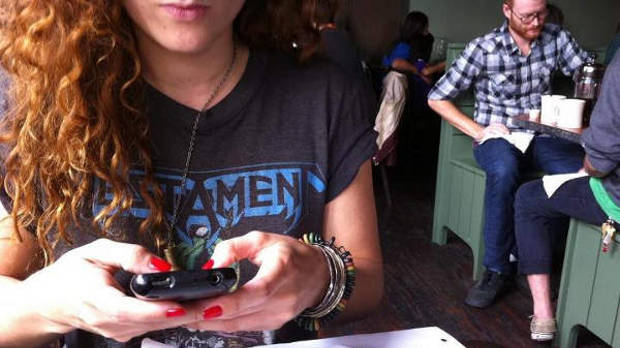 Independent Film Week kicked off on Sunday at Lincoln Center and co-writer/co-producer of Brooklyn Flee, Devon Kirkpatrick, and I sat in a room full of Emerging Narratives filmmakers nervously awaiting our moment to practice pitch our scripts in front of an esteemed industry panel. We spent two hours the day before sketching out our thoughts over bad guacamole and happy hour Chardonnay, attempting to figure out what makes a good two minute pitch.
After a few hours, Devon and I parted ways needing to take a moment to center ourselves before a hectic week. I went home to fall asleep after ten minutes of the movie Singles and eating takeout in my pajamas and Devon was probably cuddling with her dog or something.
On Sunday morning, while most people were dreaming of the mimosas they'd have at brunch, we stood in front of a small amphitheater of people ready to pitch our film and get feedback. We were prepared. We'd texted about outfits, done a breathing meditation in the park, and listened to UB40 on the way uptown. The panel of critics—I mean industry professionals—included producer Matt Parker, Paradigm literary agent Lucy Stille, filmmaker David Lowery, Berlin International Film Festival curator Florian Weghorn, and the head of acquisitions at Pretty Pictures, Aranka Matits.
As we pitched to them, the neon-pink note cards in my hands shook and I could smell my men's Speed Stick furiously working, but we managed to clock in at two minutes and make at least two people laugh. And then, magically and unexpectedly, we received only positive feedback and were used as an example multiple times.
Here's the formula that worked for us when crafting a pitch:
Step 1. Hook them. This can be a personal anecdote, funny line from the script, poignant detail, visual….just keep it quick. 2-3 sentences. Max.
Step 2. Logline. You can't tell your whole story in 2 min. Don't even try. Just come up with a banging, clear logline.
Step 3. Introduce yourself. In two sentences or so casually mention your top accolades. Don't forget your name and what your role is in the project.
Step 4. Refer to other films. This is where you try and really get people to understand your movie. Make sure you are crystal clear about your references, otherwise you can confuse people. Bad example: "My movie is like Dirty Dancing meets Star Wars set in the streets of Hong Kong." You might get it, but we don't. Also don't assume everyone knows every film. If you said "My film has the structure of Sweet Movie and the love story and surrealism of Fando y Lis," then I personally would be super excited to see it, but a lot of people might have no idea what you are talking about. Be aware of your audience.
Step 5. Tell people why you absolutely have to make this film. Now. This is where you say a few sentences about why your movie doesn't exist and definitely should, and how it's filling a gap in already existing content.
Step 6. Say a quick bit about what you need and how you are going to make this happen.
Practice this and time yourself. Some of these things may seem obvious but it's easy to forget if you don't have a plan.
Devon and I followed this formula Sunday and people still keep high fiving us. And at least three people have said "You guys win the best pitch/best hair award," which is an added bonus.
Other tips I was reminded of that I also think my mom probably taught me:
-Pick where you are going to look. Eyes roaming around the room look weird.
-Smile. It really helps.
-Take out the "likes," "ums," and "you knows."
-Don't cross your arms! You are sending the message: "I'm closed off or uninterested."
-Dress nicely. This may seem obvious, but looking professional can really help. (I.e. take off your ball cap so  people can see your eyes.)
-No gum. Again this seems obvious, but sometimes people forget.
-Whatever you do, don't say self-deprecating things about yourself. Say them afterwards to your friends.
A good pitch is a good start to getting your film made. Write one. Use it.
P.S. If you want to hear our pitch you can PayPal me $20 and I'll email it to you with a complimentary Instagrammed photo of Devon's dog.