Back to selection
A SOCIAL MEDIA GUIDE TO SXSW '10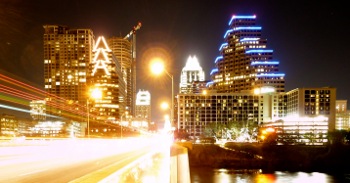 Mashable.com has  compiled an unbelievable guide to how you can follow SXSW (in Austin or afar) through social media.
The one we're most intrigued by is Cliqset.com.
Cliqset.com has created a real-time map that aggregates all of the geo-tagged activity in the festival area of Austin. Pulling in data from the major location-based social networks (Brightkite (), Flickr (), Foursquare, Gowalla (), Qik, and Twitter), the map will give you a bird's eye view of who is at SXSW, where they are, and what they're doing.