Back to selection
SXSW BLOG: ANNA HIGGS, PRODUCER, "THE PEOPLE VS. GEORGE LUCAS"
Swinging in to SXSW
This is my first SXSW, which feels odd for me as I've worked as a producer in digital media & film for more than a decade, but shoots & life got in the way of coming before.
But this year I've got a great reason to be here – I'm one of the producers of the innovative feature documentary The People Vs. George Lucas, here with director Alexandre O. Philippe, fellow prods Kerry Roy & Vanessa Philippe and DOP Robert Muratore.
I'm based in the UK, so it was a long flight over here, and I knew I was headed to SXSW when the gate I was at for my final leg into Austin was stuffed to the gills with everyone on iPhones and discussing how to juggle the block parties, the panels and, oh yeah, the films. I was going to enjoy this…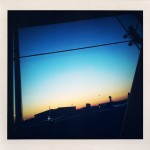 When I finally arrived it was great to be back in the same room with all the film's team. Working via Skype, email, Basecamp and all those other wonderful web tools is great and facilitates so much for a producer, but there's nothing like being able to chat face to face and at this point share the heady cocktail of anxiety and excitement that we're all feeling right now.
SXSW always felt like the ideal world premiere for The People Vs. George Lucas — not just because of timing or tone, but because we think the film was made in a pretty uniquely participatory way.
Because this film is, on one level, about the love/hate relationship that fans have with the filmmaker George Lucas. On another level it's about authorship in the digital age, when your work is wholeheartedly embraced in an interactive culture, can one own one's own work anymore?
Because of this combination, we knew from the start that we needed to make this film in an open, interactive way with the fans contributing and even leading the debate. We did this by throwing the film out to the fans and audience – with an open call to all for their views. We got sent webcam rants, top end animation, music videos and everything in between, totaling over 600 hours of footage from every corner of the world.
But with such a richness of material comes the inevitable scramble to finish the film in time for the festival, particularly when we've got our own animation and graphics to contend with too, and it's down to the hard work of the post team in Denver that we managed to get it all together, and the film is now sitting in full HD CAM tape glory in our apartment ready for the premiere tomorrow.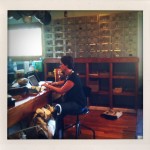 Our first full day in town was all about the little bits to get things ready for showing it to the world. Putting up posters, planning our hectic schedule of press interviews, and heading over to The Highball to check the arrangements for our premiere party. Then it was time to throw ourselves into the festival proper, we got tickets for Kick Ass and headed back to the house to get ready for the evening ahead.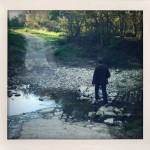 We're staying right by the Alamo on South Lamar where our premiere and party are, so we tried an amusing shortcut through some Stand by Me-esque backwoods (complete with train tracks, but no dead body fortunately). You know you're an indie film when you're scrambling up and down dirt tracks… more often in a metaphorical sense than a literal one, but hey!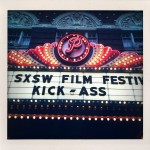 Once back on real streets, we had a close call getting the shuttle from the South Lamar to get to Kick Ass in time, but it did give us time to check out the theatre complete with crazy sci-fi decorations, it looks like it was made for the fan boy elements of our movie. Kick Ass was at the Paramount and the atmosphere was electric. Matt Vaughan introduced the film and the crowd went nuts throughout at the film's fantastic style, pace and punch. It was quite the ride.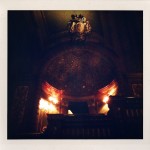 There was a quick Q&A afterwards with Vaughn, the writers and star Aaron Johnson (much consternation in my row that he was British which I found funny!) and then on to the party at Buffalo Billiards which gave us time to (try to) relax a little and say hi to a few friends like Matt Dentler from Cinetic, Ryan Kampe from Visit Film, Jason Tyrell from IndiePix and Mark Elijah Rosenberg from Rooftop.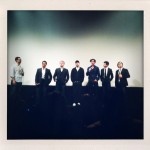 Things like that remind me of how useful the festival and market network can be. You start out trying to understand how they work and at some strange tipping point you realise you've built a critical mass of contacts and connections connect you to others and serendipity is supported by knowledge and networks. Difficult to crack, but worth it in the end — after all, Alexandre and I were introduced by a mutual friend at Cinequest a couple of years ago, so without that I perhaps wouldn't be here right now!
After catching up, and a tiny bit of superhero dress up, we hit the hay early. Tomorrow is premiere day and as good a night's sleep as our adrenaline will allow is the priority. — Anna Higgs
Anna Higgs is a producer with a background in the world of BAFTA-award winning interactive 'edutainment' and has been involved the production of a wide range of games, as well as managing digital media projects for a diverse range of clients including Sony, Sainsbury's, BskyB, Telewest and the BBC. Although helping clients push their customers' "buttons" was fun, Anna decided to take her skills to work in the film industry and has since worked with Imagine Entertainment and Universal, in marketing and distribution with Buena Vista International (UK) and with development work with Capitol Films. Little Bird and Cinema NX. In 2006 Anna completed her MA in Producing at London's National Film and Television School, where she produced multi-award winning films covering live action shorts, animation and documentaries.
Anna produces across all platforms for Quark, as well as being involved as an arts and media industry advocate with the ICA and Women in Film and Television. Recent credits include diverse work with the likes of The Mighty Boosh and Arctic Monkeys, Quark's TV documentaries, feature films and animated projects and leading on cross-platform projects for the company. Anna was recently selected as a finalist for the British Council's Young Screen Entrepreneur of the Year award 2010.