Back to selection
Five Tips for Approaching Festival Press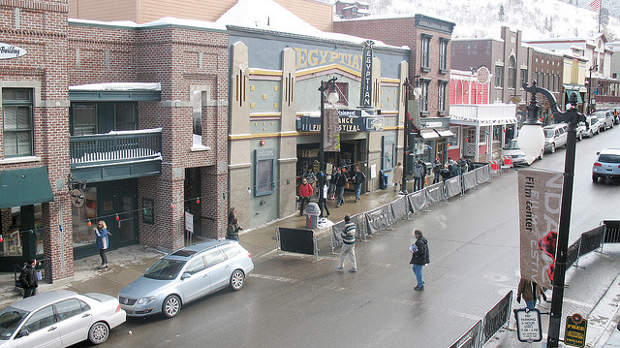 For much longer than I care to think about I've been hitting the road and traveling the friendly skies far and wide, covering film festivals both nationally and internationally. And yet it never ceases to amaze me how often paid publicists and filmmaker-publicists shoot themselves in the proverbial foot when it comes to obtaining coverage for their indie endeavors. So with Sundance nearly upon us, I thought it might be helpful (and in my case, cathartic) to go over a few dos – and two definite don'ts – when it comes to working the PR machine.
DO everything in your power to make it as simple as possible for me to view your film. Send press releases with screening times in bold, offer both screeners and Vimeo links – and then do nothing more. If I go gaga for your movie, rest assured you'll be hearing from me. (And if I don't, checking in to see whether I'm going to write about it certainly isn't going to persuade me to write about it.) To update the old saying, "Don't email us, we can Google and email you."
DO send a link to an online screener with any screening invitations. I had a few publicists try this recently – and it's a really smart move. If I can't make one of your screenings (a high probability at the bigger fests, where I'm lucky to catch 10% of the selections) I can still be swayed to watch – even if the movie didn't make my shortlist – if it's at the ready in my inbox at the end of a chaotic day. We journos are usually tired and wired come midnight. Use that to your advantage.
DO make it personal. If there's a specific reason you think I might be inclined to fall in love with your film (I've written about the director in the past, I'll watch anything featuring sexy Ricardo Darin) then remind me of that when you send the press release. Netflix knows what I like and so should you.
DO NOT go overboard in listing every one of my colleagues who called your film, "Thrilling!  A mesmerizing work of art!" in an effort to convince me to write about it. This can only backfire. Firstly, I don't always agree with my colleagues (and some of them I downright disagree with the majority of the time, which means you're taking a gamble. Besides, if you quote a critic I'm a fan of, chances are you're already on my must-see list). And secondly, I'm a big girl who can make up her own mind without the help of "The Hollywood Reporter."
DO NOT offer a screener in exchange for my agreeing to interview the director or to even write about your film. If you want to make my life easier by passing along a screener (or, better yet, Vimeo link) IF I request one, I'll be inclined to make your life easier by thoughtfully watching it and considering it for coverage. If not, I'll simply move on to the next indie film in my stack of screeners that's on the verge of toppling over anyway. Unless you're pitching the next Malick flick or a lost Kubrick masterpiece, a screener and a Metrocard will only get you a ride on the subway with no guarantees.