Back to selection
Filmmaker's Winter Edition Now Available on the App Store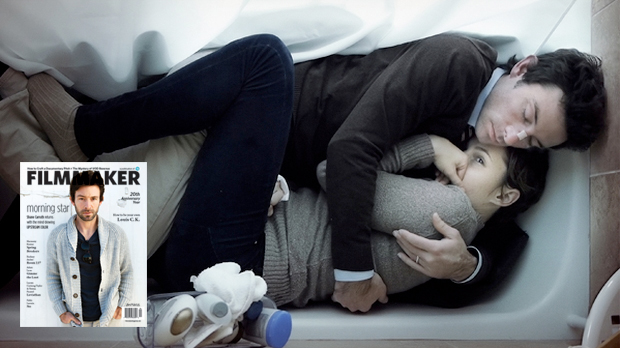 Filmmaker Magazine's Winter edition, which premiered last week at Sundance, is now available on newsstands and, for the iPad, on Apple's App Store. Download the Filmmaker app free, and the issue is only $2.99. And here's what's inside:
— Straight from Sundance, our cover story on director Shane Carruth, who follows up his cult classic Primer with the mindblowing new feature, Upstream Color. It's the first major interview with Carruth about his new film, which hits theaters April 5. He discusses his long gap between projects, his cinematography, and his reasons for self-distribution. He also unpacks the meaning of his movie.
— Harmony Korine discusses his sun-drenched, candy-colored Spring Breakers, starring Selina Gomez, Vanessa Hudgens, Rachel Korine and James Franco.
— The world of Kubrick obsessives and The Shining is explored by director Rodney Ascher in Room 237.
— Gimme the Loot director Adam Leon on how he made his charming debut picture.
— Pablo Larrain discusses his Oscar-nominated No.
— Directors Lucien Castaing-Taylor and Verena Paravel on their visceral commercial sea-fishing documentary, Leviathan.
— The state of distribution revealed through seven Sundance film distribution case studies.
— Tips on pitching your documentary from San Francisco's Good Pitch.
— How to Be Your Own Louis C.K.: Advice on distributing your own film from the directors of Indie Game.
— How V.O.D. is reshaping independent film.
Look for us on the newsstand or, if you have an iPad, try downloading the issue. It's a great reading experience, with additional art, plenty of links and a smidgen of video.