Back to selection
Kodak Cinema Tools, a Free App for Filmmakers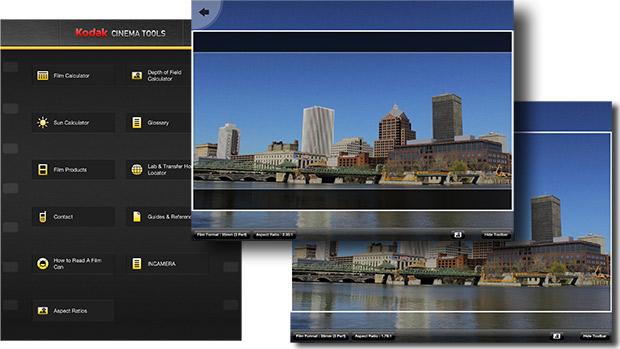 Kodak has updated their free iOS app Cinema Tools to add a simple Aspect Ratio feature. Using a default picture, or one loaded from your photo library, you can choose from 2-perf, 3-perf, 4-perf and 16mm motion picture film formats and then choose between 2.35:1, 1.85:1, 1.18:1 (16×9) or 1.33:1 (4×3) aspect ratios. The image is then cropped to display the results. Unfortunately, you can't choose a focal length for the imaginary lens, so the tool is very limited. (For a better web-based example that covers digital cameras, check out AbelCine's Field of View Comparator.)
While several of the tools in this app are specific to Kodak (Lab Locator, Film Products, Contact and How to Read A Film Can) other tools (Sun Calculator, Depth of Field Calculator and Aspect Ratio) though basic, can be used with any film, or even with some digital cameras (e.g. 35mm 3-perf is very close to the dimensions of Sony's Super35 sensors.)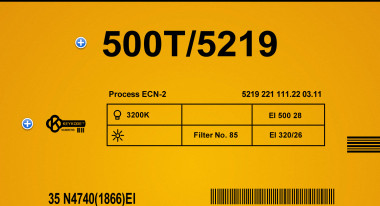 Finally, as an information resource, it includes links to two guides, "The Essential Reference Guide to Filmmakers" and the "Cinematographers Field Guide," a Glossary, and links to articles through the InCamera magazine section.
As a basic information source – particularly if you are shooting film – the app is worth getting. For the digital filmmaker, it's not nearly as compelling, though you may still pick up a few things.
You can download the app for the iPhone and iPad from iTunes.