Back to selection
Enter Vine: Crafting the 6-Second Film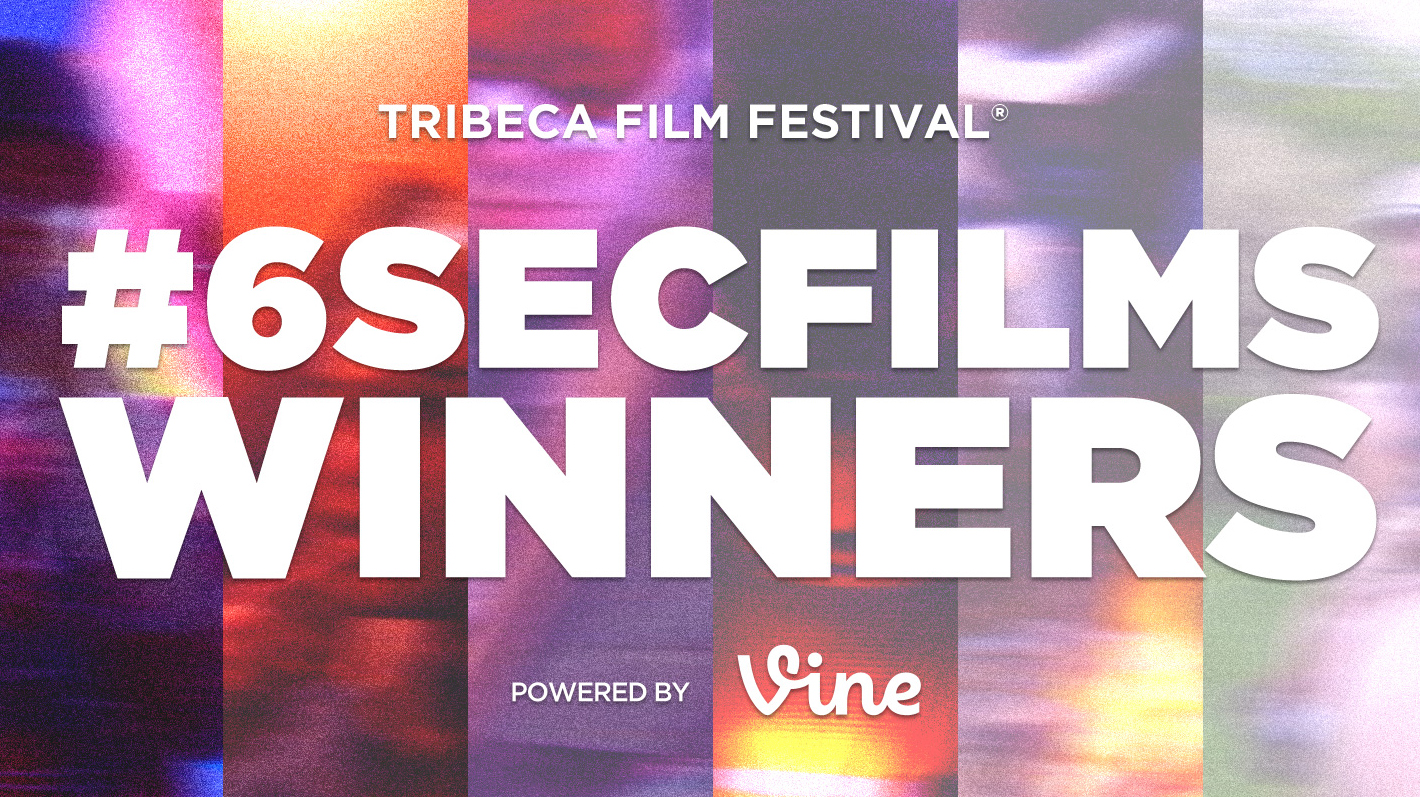 Since Vine was launched a little less than a year ago it's gotten a fair amount of attention from the technology press but not as much, it seems, from filmmakers. The premise, that all films must be limited to six seconds, doesn't lend itself to narrative films; it has, rather, been a gathering place for stop-motion animators, encouraged by its use of iOS device screens as the camera shutter, and, more famously, porn. But the app has proven nearly as popular as Twitter, which bought it last October, and just this month it became the most-downloaded free app in the App Store.
This year's Tribeca Film Festival, which ends Sunday, sought to take advantage of this popularity and solicited original Vine films (or Vines, in the company's lingo) from the public in a competition that ran throughout the past few weeks. This was organized into the generic categories of Genre (including westerns, sci-fi, horror, and comedy), Auteur (defined as "a story or script that was truly unique; a tiny, concentrated expression of the filmmaker's vision), Animate (which, translated, means animated), and Series (for loquacious filmmakers who wanted to make up to three Vines to tell an 18-second story). The winners can be seen on the Tribeca Film Institute's blog–for my money the best is a one-joke video about a carton of sentient eggs that won the Auteur category–and viewers can go back and look through all the submissions on Vine or with the Twitter hashtag #6secfilms. For those who don't want to troll through all the tweets and 400 submissions, the 40 finalists are here.
Tribeca has always looked to viewer-generated content–I'm writing this on a laptop I won for a 30-second animation back in 2008–and using forums like Vine and Twitter is the next logical step. Whether great art can be created in six seconds is a debatable issue of course, and there's nothing here that really moves me emotionally, but it's not really at the heart of the contest's purpose–asking if Vines are great art is like asking if Tweets can be great literature. You're not going to get Sense and Sensibility, but you can get the hilarious satire of @MayorEmanuel or cool transmedia components. And the obstruction, to use Lars von Trier's term, of limiting your work to six seconds (and working with an iPhone for a rig) is a challenging limitation for any filmmaker.
What's the future of Vine? It may never create a breakthrough hit, speaking to a niche as it is, but that's what we were all saying about YouTube five years ago. It's a fringe artform right now, with incredibly mixed results (to be generous), but it has the potential to move into transmedia projects and art galleries, and to further connect underground filmmakers and stop-motion animators. And, despite the future of Vine itself as a platform, it is indicative of the larger issue that more films will continue to be generated and consumed on handheld devices in the future, with no traditional computers entering the workflow at any point–even in distribution. So Vine's here to stay, and contests like this, which bring it into the same room with Tribeca's best feature-length films, will only help to legitimize it to the general film-loving public.