Back to selection
Big Data and the 25 Best Film Schools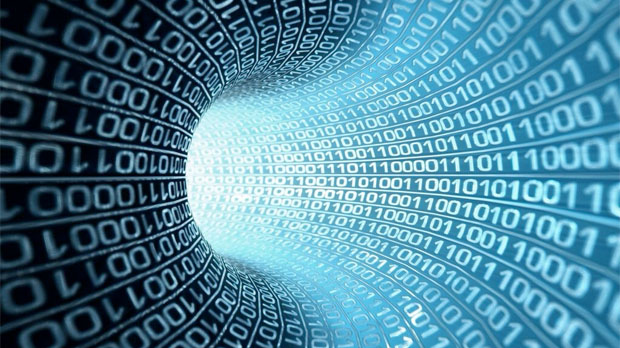 Big Data — the term is everywhere right now. Sometimes used as a shorthand for the companies that are in the business of collecting, aggregating and sifting through large data sets (often comprised of personal info), it more properly refers to the data sets themselves — collections of information so gigantic they require advanced technologies to interpret.
There's much creepy potential in Big Data, but it is here to stay. The question, then, is whether the technologies of Big Data can be marshaled for progressive and creative goals. At Arts Fwd, Erinn Roos-Brown argues that arts organizations can learn from Big Data practices:
Big data often has a negative connotation in the arts, a field where emotion and personal choice are highly valued. But does going with your gut necessarily lead to a more innovative arts organization?

For three years, I have been using data to evaluate the integration of the arts into non-arts curriculum on Wesleyan University's campus. We have developed surveys and coded narrative responses in order to learn what is working, identify which disciplines have the most successful collaborations, and see how open students are to experimenting with this type of learning. While our gut told us incorporating the arts across the university would benefit our campus and students, we now have data to support that idea and have tweaked our programming based on what we learned in order to make it even more successful.

Program evaluation is something that all arts organizations should be doing, but what if we took it to the next level and incorporated data analysis ideas throughout our offices? Data could benefit every department of our organizations. It could identify how members like to receive information, what type of programming has the greatest impact, and what time of year is best to start a fundraising campaign. Data could help executives justify decisions to the board and staff, by presenting statistical evidence to explain that a decision was made thoughtfully, not just instinctively – thus giving those board and staff members a reason to support the changes. Could something as simple as holding a half-hour, weekly open forum for questions and sharing make staff members happier, more productive and more innovative?
One Big Data goal could be to determine the best film school. "The Top 25 Film Schools Ranked by 'Big Data'" is the title of a Venture Beat piece that looked at a study by Ranker that came up with a simple criteria to determine "the best" film school: the number of successful graduates. As the article notes, it's a big data approach even as the sample set is not really big enough to strictly qualify for the term. In fact, Ranker restricted its sample to the top 500 films as listed on iMDB and simply noted the film schools their directors attended. By limiting as such, NYU leapfrogged USC, which had more credits overall, but fewer in the top 500.
Here's the list, which includes high schools.
New York University (208 credits)
University of Southern California (186 credits)
University of California – Los Angeles (165 credits)
Yale University (110 credits)
Julliard School (106 credits)
Columbia University (100 credits)
Harvard University (90 credits)
Royal Academy of Dramatic Art (86 credits)
Fiorello H. Laguardia High School of Music & Art (64 credits)
American Academy of Dramatic Arts (51 credits)
London Academy of Music and Dramatic Art (51 credits)
Stanford University (50 credits)
HB Studio (49 credits)
Northwestern University (47 credits)
The Actors Studio (44 credits)
Brown University (43 credits)
University of Texas – Austin (40 credits)
Central School of Speech and Drama (39 credits)
Cornell University (39 credits)
Guildhall School of Music and Drama (38 credits)
University of California – Berkeley (38 credits)
California Institute of the Arts (38 credits)
University of Michigan (37 credits)
Beverly Hills High School (36 credits)
Boston University (35 credits)