Back to selection
Canadian Web Series Creators Organize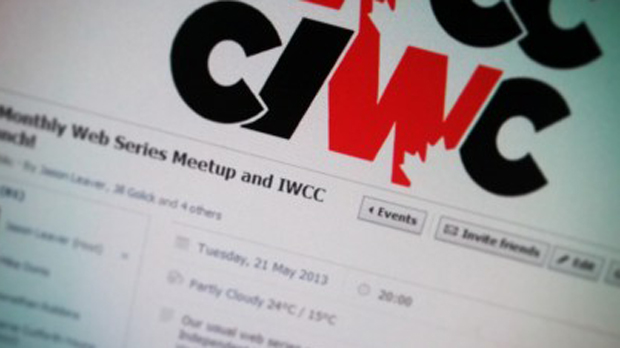 Transmedia producers in Canada already have ways to network with and benefit from each other through organizations like the Toronto-based group Transmedia 101. But those specifically interested in creating web series just received an additional resource with the formation of the Independent Webseries Creators of Canada (or IWCC; CIWC in French). Serendipitously coinciding with the announcement of the Vancouver Web Fest, the IWCC is a nonprofit professional association that sees today's web producers like the television pioneers of the 1940s and 50s: building a new branch of the entertainment industry in uncharted waters, but this time doing so in a direct relationship with the audience, without any of the gatekeepers of old media.
Vice-President Jason Leaver put forward another metaphor: "Web series are being recognized as this generation's indie film movement. We are so proud to be part of this historic moment in time and to recognize the groundbreaking and internationally recognized work being done in Canada right now."
The IWCC is planning a broad-ranging array of activities to support and promote its members, "including raising awareness with the public and media; representing the unique needs of independent web series creators to government, funding and professional bodies; sharing knowledge; and hosting an annual web series convention and trade show starting next spring that aims to be a highlight of the international web series festival circuit."
The announcement bodes well for Canadian producers, but I was able to talk with IWCC co-secretary Scott Albert about its international ramifications. He said the organizers wanted to focus on Canada because not only are web series an exploding format there but "because there's more people who want to tell stories than our traditional film and TV industries have room for. But also, there's lots of things that are peculiar to Canada, like working with the funding organizations, that require a particular focus — but that doesn't mean we don't encourage and welcome U.S. or international web series creators."
American creators of web series "can benefit from the workshops, seminars, and events that we're planning," Albert said, "all of which will be open to those members who want to attend virtually in real time, and they'll be recorded and archived to be watched later. Our members get discounts, many of which will be great for a U.S.-based creator, like submitting and attending festivals in the U.S. or around the world."
I asked about the IWCC's potential to foster collaboration across the border, to which Albert said, "I think this is a great point. The web series community really is worldwide, and we have lots of New York, L.A., and even European and Australian creators who are part of our informal community. There's already been cross-overs and collab videos done — we have people here in Toronto who go back and forth between L.A. and New York. In Guelph they're shooting a new series as part of The Gamers story universe. Plus, there's some international production, such as Omega, which is made for Machinima Prime but shot here in Toronto.
"The IWCC isn't going to formalize these type of exchanges and relationships, but by creating a place where members from all over the world can meet each other — whether online or in person — and get to know who's doing what, the IWCC is going to be a very exciting and creative space. What we want to do is to say yes to people — any people who want to make web series."
But the most important part of the organization, Albert says, "is the new spirit of creative entrepreneurism that has come to symbolize web series for us. We don't like to be called 'producers.' We're creators: writers, directors, and actors who own and can exploit our own work. Our goals aren't to make web series an adjunct of television or film, or simply narrative ads paid for by brands (although we're not trying to tell anyone what they can and can't make) but to help our members' shows build sustainable business models that come from the people who really matter: the audience. And to tell our stories the way we want."
The IWCC, which costs $50 Canadian for a yearly membership, will celebrate its launch with a live event this Tuesday night at 8:00 EST; more info on the Facebook event page. Torontonians can attend in person while anyone interested in testing the water can join in a live-stream on the IWCC website.