Back to selection
Yance Ford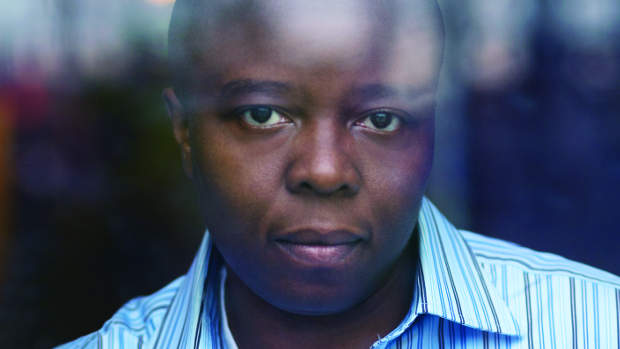 Yance Ford was a sophomore at Hamilton College 19 years ago when her brother was murdered. "My brother's death picked up my life and put it down somewhere else," Ford says. "I had an image of myself in my mind as a working artist, and when he died, all of that changed." By her senior year, Ford, who made images as a photographer, decided she wanted to make a film about her brother's death. She moved back to her hometown New York, worked as a p.a. and took a Third World Newsreel production workshop. Then in 2002 she became series producer at POV where she screens all the submissions and runs the PBS documentary series' open call. She remembers the moment when, after she had been doing the job for a few years, she had a conversation with an influential colleague. "I told her that I had been thinking about making a movie about my brother for the last 16 years," Ford remembers. "And she said, 'What are you waiting for?' And I didn't have a legitimate answer. So I started the movie."
Ford's decision to embrace directing was also, of course, intertwined with the responsibilities of her day job. "I had been thinking, am I just going to be a gatekeeper or will I take the plunge and make the same sacrifices that all these people who I have been casting judgment on do?" And, on an aesthetic level, how would Ford filter out what she calls the "white noise" caused by watching so many documentaries each day? "That's the most difficult thing," she admits. "Programming and shooting at the same time — I have to be careful not to make my film by imitation; not to shoot the films that are in my head instead of the one that's in my mind."
With a grant from Chicken & Egg, Ford first began shooting in 2008 and put together a trailer that was, she says, "admittedly emotional and effective, but also conventional. It was done in a style I've seen hundreds of times at POV." More recently she began again, collaborating with her d.p., Allan Jacobson, and from the looks of her current show reel, the film has found its powerful, rigorous voice. The footage is gripping, formally compelling, and even beautifully austere in the precision and gravity of its images.
"The film is a look at the way grief plays itself out over time — emotionally, psychologically and physically," explains Ford. "It looks at how grief changes the body, and how people change. I wouldn't have been able to make this film when I was 21. And realizing that [such a crime] is, for better or worse, part of the American experience — I don't think I as a younger filmmaker would have had the maturity, life experience or clarity to put that into a movie."
Ford cites influences as diverse as the photographers William Eggleston and Gregory Crewdson, the sculptor Magdalena Abakanowicz, and the filmmaker and performance artist Marlon Riggs. "Seeing [Riggs'] Tongues Untied made me realize that I could exist, in the world, without apology," she says. Ford has also placed herself in her movie, even as she admits that she doesn't like being on camera. "But if it works for the movie, I'm just going to have to deal with it."
Ford is in production on the documentary, Strong Island, and expects to be in post by February 2012. — S.M.
Contact: strongislanddoc@gmail.com; 917-727-1731