Back to selection
Filmmaker Print Subscriptions Now Include iPad, Digital Access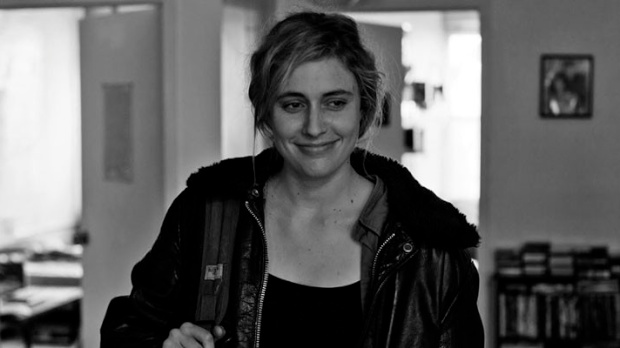 Frances Ha
A yearly subscription to the print edition of Filmmaker magazine now includes our iPad edition as well as full access to our digital archives — all for $18.
That's the short version of the recent changes we've made for subscribers. The slightly longer version, for those interested in how we're conceiving of Filmmaker across our various platforms, follows.
If you're a regular reader of this site, you'll have recognized that we've effectively created multiple editions of Filmmaker. Our website contains new, original content every day, and this content is mostly not contained in the print magazine. In fact, if you see something on the web for the first time, it will not be in the print magazine at all. The last thing we want our print subscribers to receive in the mail is a bunch of articles they've already read.
Usually we post a few articles from the print magazine on the web simultaneous with the release of the edition. So, for example, you'll be able to read our "25 New Faces" online just as the magazine hits next month. But most of what's in the print magazine — which tend to be long-form articles and interviews — are reserved for the print publication, the digital publication and the iPad.
So, about those digital properties…. Several years ago we launched a digital version of Filmmaker through a company called Bluetoad. For $10 a year, you get access to an exact replica of the print edition online. It's an old-school flipbook viewer, with whooshing noises as the pages are turned. For international subscribers, it's really the best and certainly most affordable way to read the magazine. It offers specific advantages too — you can search across single and even multiple issues, and you can download a PDF of the entire magazine or just single articles. There's even an autotranslate function. Plus, you get access to all of our back issues dating back to 2007. So, for $10, you get, so far, over 50 issues of the magazine, and you can store those issues or just what you're interested in easily.
With the launch of our new website last year, we also created a section for each issue where subscribers can read all our print content online, through our browser. It's another way to read the magazine, and if you keep your browser signed in it provides a seamless, total Filmmaker magazine experience.
Finally, our newest version of Filmmaker is the iPad edition. Launched last year, it's Filmmaker redesigned for the tablet format. It contains everything in the print version plus a lot more art as well as special videos. For example, in the most recent edition, with Greta Gerwig on the cover, there are clips from Frances Ha, Something in the Air, Awkward Black Girl and more. Plus, I did a 12-minute video interview with Jem Cohen where he talks over clips of his latest feature, Museum Hours. Our video integration is really good. The file sizes aren't too large, and jumping into a clip as you read an interview is fantastic way to get a deeper impression of a film.
So, as you see, we've embraced a kind of maximalist approach to the distribution of our magazine. There's certainly overlap across the above platforms, but each has its own strengths and weaknesses. For many, holding a print publication has its own specific pleasures. For others, the iPad will be the best and most elegant way to read the magazine. For filmmakers keeping a library of their favorite how-to articles, PDFs downloaded from Bluetoad are the way to go.
And, starting with this current issue, you get all these combined in a single subscription. We've kept our print magazine subscription price at $18 but now have bundled in the Bluetoad digital subscription, web access and the iPad edition. Like The New Yorker, a print subscription to Filmmaker gives you the iPad at no extra charge. (Of course, an iPad subscription can be purchased on its own, for $9.99.) It's a great deal.
Oh, and one more thing. As we were figuring all this out, we realized that our print issue and iPad issue have slightly different calendars. We have to send a print mailing list for the printer a few days before we ship our files to them. The iPad edition is made in the week after that happens and then can be delivered instantly. All magazines with dual print and digital issues face something similar, but because we're a quarterly, our problem is compounded. You could, for example, subscribe to Filmmaker and if your subscription request arrives just after we've shipped our mailing list, you won't receive a print issue until the next one three months later. There's nothing we can do about this. But, we realized, you shouldn't have to wait to read the magazine online. So, we've granted immediate access to the online version. And, because we want you to read in style, we also give you the current edition of the iPad. So, your print subscription will always give you five copies of the iPad edition and four of the print. Again, for $18.
For those of you who have made it so far, thanks for reading this promotional announcement. And, if you are not a subscriber, please consider becoming one here.