Back to selection
Should Crowdfunding Sites Ban Overfunding?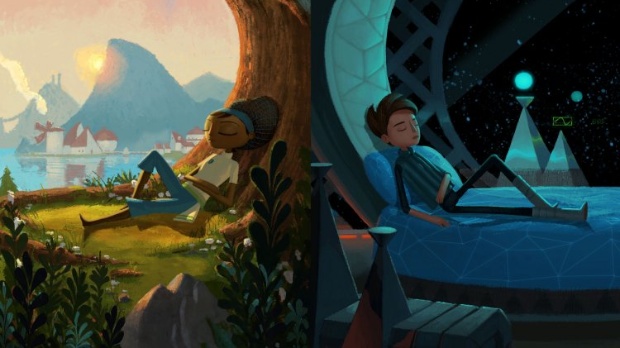 Broken Age
Tweets with an unusually high level of disgruntlement have begun to appear in my feed in the last few days. These tweets all have one thing in common: crowdfunded projects that have failed to deliver in one form or another. These projects range from film to gaming to industrial design, but they were all very successful campaigns that have since turned into projects that left a sour taste in the mouth. In observing these complaints and interacting with some of the frustrated individuals over Twitter I began to see a pattern in the projects that caused so much grief: they all overfunded.
I would suggest that one of the key factors in backer dissatisfaction is project over-funding. Many see this as a blessing — extra cash is always good, right? Wrong! Along with extra cash comes more rewards to fulfill, increased overheads and greater expectations from the crowd. This all adds up to pressure and carefully planned budgets falling apart due to hasty mid-campaign stretch goal promises. Admittedly, overfunding is far from the only factor that can cause projects to falter and in turn enrage backers, and there is obviously an onus upon project owners to act responsibly and professionally. However, I think the elimination of overfunding would be a positive step for the industry.
To illustrate this, two of the projects that people were shouting the loudest about were D2M's Instacube campaign and the seriously popular Broken Age campaign from game studio Double Fine. These projects both overfunded to an enormous extent, Double Fine originally asked for a rather reasonable (for an adventure game) $400,000 and went on to make a staggering $3,336,371. D2M asked for $250,000 for their Polaroid-inspired Instagram picture frame and funded a total of $621,049. Obviously, both really captured the public's imagination, and their campaigns ended at 834% and 248% of their goals, respectively. D2M even set a stretch goal of $750,000 to encourage the crowd to give more for a more exciting return.
The natural response from both project teams to their early success was to push their campaigns as far as they possibly could by setting stretch goals, increasing backer reward limits, and expanding their vision in accordance with the ever-growing funds. However, as Double Fine's Tim Schafer said himself, "I designed too much game." His small adventure game idea grew in accordance with the incredible financial support he received. Would this have happened had they only raised, $400,000? We will never know, but given the record of heavily over-funded projects running into difficulties, I think it's a safe bet to say his sights would have been set on a smaller goal had the campaign not overfunded.
D2M say they have spent their crowdfunded budget on staff salary and other expenses, and they now need further investment to finish the project and deliver their backer's rewards. Meanwhile, Double Fine are over budget and potentially years behind schedule with an projected final release date of April – May 2014. However, they are planning to release a pared-down version of the game before that date. Needless to say, the mood amongst backers is understandably somber.
However, as someone who funded a project in the very early days of crowdfunding, I know only too well the pressures and frustrations on the other side of the fence. Crowdfunding is a labour intensive exercise that doesn't end when your campaign ends, and projects are often under-staffed and doing what they're doing for the first time. So what can filmmakers, hoping to crowdfund their next project, do to avoid such situations? Here's a quick guide that I believe will help you to minimize your chances of ending up in the same position as the aforementioned campaigns.
Budget your project carefully.
Too many projects pluck a figure out of the air. Produce a detailed budget for your film and offer it as a download to prospective backers.
Ask for what you need.
Don't ask for too little, thinking you'll get the bulk of the budget and make up the shortfall later will only lead to disaster.
Add a percentage of contingency.
Whether you're building a house, planning a wedding or producing a film, you should always build in contingency into your budget. Things always cost more, mistakes are made, plans go awry and these all cause expense.
Do not aim to overfund.
This seems to be a common goal amongst filmmakers, and it's a problem you don't want to give yourself. If you need to over-fund to finish your film and you only just make your goal then it's likely that you will either fail to deliver or have to go back to your backers cap in hand, something that tends to enrage the crowd.
Do not set a "stretch goal".
If you have asked for what you need to make your film and you are in the fortunate position of having met your goal early in the campaign, leave it be. Projects with "stretch goals" tend to not meet them and therefore not be able to deliver on the extra promises they've made.
Have a plan for what happens if you do overfund
If you do overfund, then how are you going to spend those extra funds? Communicate this to your backers and stick to it. If it is only 5 or 10% and it just becomes extra contingency, that's fine.
Limit pre-sales
If you are effectively pre-selling your film by offering the finished film as a backer reward, limit the number of physical items that have a fixed unit cost. Digital downloads are great because they have very little financial overhead but DVDs and Blu-Rays are expensive to produce, package and ship to backers. Costs to fulfill these rewards can quickly get out of control so plan carefully and strictly limit these costly rewards.
Finally, I would like to urge the crowdfunding platforms like Kickstarter and Indiegogo to allow project owners to actively prevent overfunding. Meaning, a project owner can select an option in the project settings to close their campaign the moment it funds. I think that this would prevent a significant portion of the bad feeling that has arisen and would provide project owners with more control over their campaigns.