Back to selection
The Essential Guide to Webfests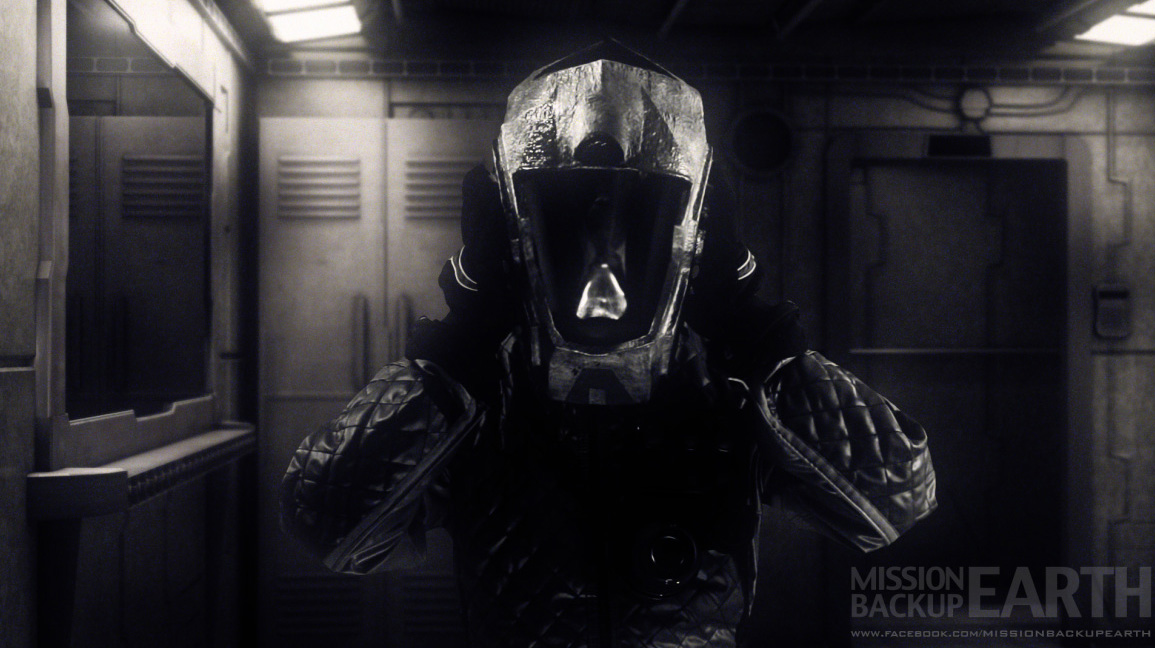 Compared to film festivals, webfests — "film" festivals geared specifically toward web series (like Mission Backup Earth, pictured above) and other online videos — are definitely the new kids on the block, but they're fast coming to fill the role for web video that names like Venice and Cannes did for film decades ago. And they're springing up much faster — 10 of the thirteen events described below are premiering in 2013 or '14 — making it appropriate to survey what's out there, how filmmakers can get their content shown and who's eligible.
TO WebFest (Toronto): Announced Tuesday by the Independent Web Series Creators of Canada, this fest doesn't have any submission information available yet but the first event will be held next spring; content will emphasize Canadian web series, though as yet there's been no statement as to whether international entries are allowed. Its interim board will be the IWCC directors until elections are held during the fest next year, and more information will be available on those two websites and the IWCC's Facebook page.
Vancouver Web Fest: Running neck and neck with the Toronto event (as far as bragging rights for primogeniture go), this fest also issued a press release Tuesday billing it as "Canada's Premiere International Web Series Festival." Submissions will open this September. Entries can come from anywhere in the world and must be in English or subtitled; series must consist of at least three episodes, on the web either publicly or privately. All genres including nonfiction are welcome. The first event will take place in May 2014.
HK Webfest (Hong Kong): Another international event, the inaugural event happened last month and we can expect an even bigger event in June 2014. This year's festival featured more "microfilms" than web series, as well as several panel discussions and audience/presenter hangouts in English and Cantonese. An emphasis of the festival is fostering collaboration between East and West. A full festival report is available for download.
Melbourne Web Fest: Australia's first webfest launched this week in Melbourne, a hub of television and transmedia activity. The focus is on web series from around the world, with individual recognitions in the genres of fantasy/sci-fi, comedy, drama, nonfiction, and suspense. This year's Grand Jury Prize went to Mission Backup Earth, a German sci-fi series by Alexander Pfander.
Marseilles Web Fest: Launching way back in 2011 with this year's event scheduled for October 4 and 5, this may be Marseilles' answer to MIPCOM (and all the other events) in nearby Cannes; it's also the first webfest in Europe. Focusing on web series, the fest has already selected 25 projects it will showcase this year, coming from as near as France and as far as Argentina. Documentaries are not accepted, and the submission deadline for 2014 is next April 30.
Raindance Web Fest (London): The first British webfest will open as part of Raindance this September 28 and 29 at the Apollo Cinema in London's Piccadilly Circus. Submissions have just closed and this year's projects have not been announced yet, but those who want to submit for next year can expect a deadline around July 15. This is an international event featuring fiction and nonfiction projects with at least three episodes in English or with subtitles; festival screenings will include 12 minutes total of material.
LAWEBFEST (Los Angeles): The granddaddy of all webfests, this American event first premiered back in 2010; the fifth installment will take place next March 26-30 at the Radisson LAX Hotel on Century Blvd. Now a partner event with Marseilles and other events, LAWEBFEST has many of the same submission criteria except for the inclusion of reality and documentary programs along with fiction. The regular submission deadline (with a $50 fee) is this October 15; there's also an extended deadline ($75) on December 20 and a late deadline ($90) on February 10, 2014. The fest features awards for dozens of categories rather than one overall winner. A full list of winners from 2013 is here.
Roma Web Fest (Rome): The first webfest in Italy, this event launches this year with the aim of connecting Italian and international web series producers with the (Italian) television and film industries; 15 foreign and Italian series will be presented with an award in each category. Much of the site is in Italian only, but the festival will be held in late September, there's currently a period of public voting on various series, and new series can be submitted here.
HollyWeb Festival (Los Angeles): L.A.'s second webfest, this launched in 2012 and will have its next incarnation April 5-7, 2014. Submissions are now open, with categories for short- and long-form (depending if episodes exceed 10 minutes), and only two episodes must be completed. Early entry is in one week on July 31 ($50), with regular entry ($60) November 31 and late entry ($70) January 15. International entries are welcome with awards in 16 categories, including documentary.
ATL WEBFEST (Atlanta): An offshoot of LAWEBFEST and the only webfest in the southeast U.S., ATL WEBFEST tries to connect the filmmaking, business, and technology communities to grow the entire web film industry, and the premiere event, held at GeorgiaTech this October 25-27, will include a conference as well as screenings and awards, as explained in this recent article. There are eight award categories including animation and nonfiction, and three episodes preferably under 10 minutes should have been produced; the regular deadline ($50) is September 1, late ($75) October 1, and "super late" ($90) October 15.
Campi Flegrei Web Series Fest (Bacoli, Italy): A second Italian event, this festival, focusing on series, will take place for the first time October 21-23. The website is entirely in Italian, so nonspeakers might glean more information from the Facebook page and Twitter feed, where it looks like this year's selection — such as the preschool comedy CandyLand — has already been made.
Liege Web Fest (Belgium): Belgium's first webfest will launch October 4 in the city of Liege. The tag line describes this as an international festival, but the rules (in French only) indicate that only local productions, from Belgium's French Community around Wallonia and Brussels, are eligible. More information might emerge as the festival grows.
NYC WEBFEST: Finally, New York City is getting on the webfest map with an event coming next year. No additional info is available on the website, but the festival's contact email is info@nycwebfest.com; its Twitter feed is here.
That's all for now, but these are obviously popping up regularly, and a page on the HK Webfest site (with a great map by Marco Sparmberg) indicates festivals in Rio de Janeiro and Dakar, Senegal will also launch in 2014, thus becoming the first webfests in South America and Africa. Credit has to go to those organizers collaborating to expand web series festivals around the world; their "a rising tide raises all ships" mentality is encouraging for the future of online film. Also, the swelling ubiquity of such events will go a long way in legitimizing web series to the general public and established film and television industries — as well as help producers find interested audiences beyond the vast expanses of the Internet.