Back to selection
What's in the Summer Issue of Filmmaker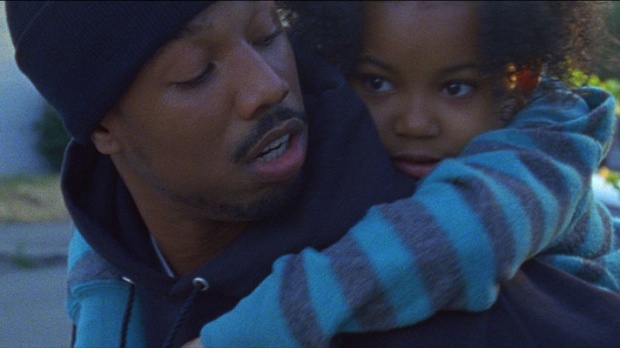 Fruitvale Station
The Summer issue of Filmmaker is in mailboxes and on newsstands. Appearing on the cover is Fruitvale Station writer/director Ryan Coogler in what has been called an epic dialogue with fellow director Ava DuVernay. Their talk encompasses Coogler's practice of working with two editors, how he preps for his shoot day, the concept of black innocence and the reason he included the dog scene. And while much of our print content is print only, we've unlocked the paywall for this story. You can read it here.
Also in the issue: our annual 25 New Faces selection, our pick of the filmmakers of tomorrow. This feature is always our most popular and, as always, it is available to all as well. Read at the link.
If you're not a subscriber, here's what not online and what you'll find if you pick up a copy:
* Filmmaker Craig Zobel interviewing director James Ponsoldt about his new The Spectacular Now. Their conversation includes discussion of directing a script you didn't write, successfully capturing the pain of adolescence, and the development of new projects like Pippin and the Hilary Rodham Clinton biopic, Rodham.
* Filmmaker David Barker interviewing Ain't Them Bodies Saints director David Lowery on how he writes his screenplays, holding onto key scenes throughout production, and developing dialogue specific to the actor.
* Nick Dawson interviewing Martha Shane and Lana Wilson about their abortion documentary, After Tiller. It's a fascinating conversation about how they chose this subject, how they convinced their subjects to appear in the film, and what they discovered on the non-profit funding circuit.
* My interview with Paul Schrader about his just-released The Canyons. Topics include: why his Kickstarter campaign was different than Zach Braff's, what he learned about microbudget filmmaking from Ed Burns, how he worked with Lindsay Lohan, and what he'd be doing today if he was starting over.
Our "Line Items" section is full of practical advice for filmmakers and commentary on the industry at large. This issue we have:
¡Viva La Revolución!: Producer Ben Odell remembers coming of cinematic age in Colombia in the '90s, using his experiences to introduce a survey of the region's new wave of genre filmmakers.
Foreign Sales 101. Visit Films founder Ryan Kampe demystifies the world of foreign sales in this introductory piece. When do get a foreign sales agent? How do you find one? How do foreign sales agents work? What are typical deals with foreign sales agents? All are explained. If you're finishing a film and wondering how to sell it internationally, this article is the place to start.
The Way It Is Now. Producer Mike Ryan looks at the theatrical and VOD releases of four of his recent productions, including The Comedy and About Sunny, and discerns some trends about ancillary windows, the work habits of distributors, and the most important publicity driver in today's releases.
Home Screen. The IFP is launching its new "Made in New York" Media Center this Fall. But what is it? And how did IFP wind up running it? Yes, it's been announced and written about, but many filmmakers I know still seem a little confused about what it is. Mary Ann Casavant talks with IFP's Executive Director Joana Vicente as well as new media artists and IFP board members to learn more. (Note: IFP is the publisher of Filmmaker Magazine.)
We also have our regular columnists: Holly Willis visits film schools to find several innovative assignments to spur on your own creativity; Heather Chaplin looks at the new independent game console, Ouya; Anthony Kaufman surveys the potential of the VOD market for independents; Lance Weiler discusses the live action storytelling work, The Sky is Falling; plus, our Super 8, Load and Play and Festival columns.
And, finally, on our Back Page, Short Term 12's Brie Larson, photographed by Henny Garfunkel. And, in our iPad edition, she's interviewed on video by Russell Costanzo and Melissa Miller.
You can subscribe to Filmmaker for a year and receive the next four issues as well as this new Summer issue for the iPad. Or, read the current issue plus all back issues to 2007. That's included too.
If you just want to read this Summer issue, head to your local newsstand or pick up the iPad edition for only $2.99 here.