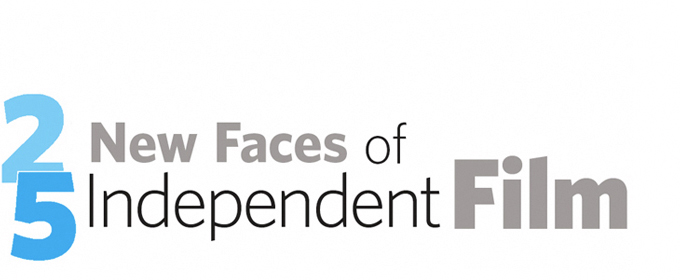 Welcome to the 16th edition of Filmmaker Magazine's "25 New Faces of Independent Film."
We used to classify the filmmakers in each summer issue's "25 New Faces" by listing their job category under their names, such as "director" or "cinematographer" or "actor." But we don't do that anymore, mostly because it's too difficult. Take this year's "25" — virtually everyone on the list is some kind of multi-hyphenate. There are two directors of photography on the list, and both are directing their own films — and one has even become a kind of distributor! And those two are by no means the only shooters here. Quite a few of the directors we picked this year have experience behind the lens. Our actor on the list has written and is developing his own short and feature work, one director is currently at work editing a colleague's feature, and still others show astonishing facility with graphics, effects and post-production.
We like to think that our "25 New Faces" provides a snapshot of the young independent filmmaking community, and if any conclusions can be drawn from this year's list it's that the DIY imperative has combined with the democratization of filmmaking tools to create filmmakers with astonishingly robust skill sets. Or maybe, as we continue to preach self-reliance and the virtues of entrepreneurial energies, these are just the type of filmmakers we are attracted to. In any case, welcome to our annual "25 New Faces" issue, where we give you our bets on the filmmakers of tomorrow. Each year we rack up many viewing hours, canvass our colleagues in the community, and task ourselves to fall in love with new work and surprise ourselves with our selections. We hope you find people on the list to fall in love with yourself.
25 New Faces of 2013
© 2022 Filmmaker Magazine. All Rights Reserved. A Publication of The Gotham