Nandan Rao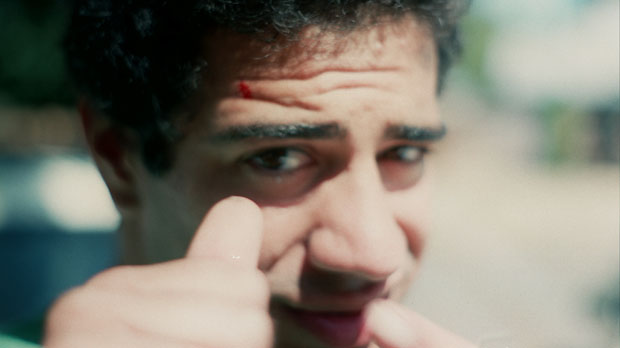 Nandan Rao
With his fingerprints on more than a few notable American festival circuit darlings in the last few years, and a distinct visual style that he brings to each project, no matter how disparate, you'd think Nandan Rao would be using his burgeoning reputation as an ace microbudget lenser to get work on bigger and fancier films by other filmmakers. Fact is, he couldn't care less.
Rao, 26, who first came to attention for photographing Sophia Takal's breakthrough 2011 feature Green, claims that after shooting his close collaborator Zach Weintraub's debut Bummer Summer while both were still students at New York University, he wanted to more or less pursue a career as a traditional director of photography. The more he thought about it, however, the less attractive it seemed. "I realized I didn't like working with people I didn't like," said Rao recently from his home in Corvallis, Ore., where he continues to make films with Weintraub and a small coterie of Pacific Northwestern collaborators while working in his family's real estate company. "I would sit down and talk to someone about a project, and they seemed really cool, but when it actually came down to it they were very conservative, not interested in doing sophisticated things or they just weren't very good at what they were doing. So I pretty much avoid working with new people. I really like the people I work with already. I have a lot on my plate."
That's an understatement. His own underheralded 2012 directorial debut, The Men of Dodge City (in which Takal and Weintraub star) relies, like his work as a d.p., on the deft manipulation of mise-en-scène and misdirection to tell its story of a European-born kid who sets out to renovate an abandoned Detroit church into an art space with his ragtag group of friends. Purposefully shot in unflattering available light, it is a difficult and rewarding movie, one which requires a significant amount of attention, as it delicately parses issues of gentrification, post-collegiate malaise and the value of labor. Rao is in post-production on another film he's already shot as a director, currently titled Hawaiian Punch, while also getting set to collaborate again on new directorial efforts by Weintraub (Jawbreaker) and Takal (Always Shine). Most recently, the software-savvy Rao has dipped his toe into the world of distribution with the beta launch of Simple Machine, a startup that Rao describes as "the Airbnb of cinema."
The site will sign up filmmakers with films on the festival circuit, nontraditional venues that would like to act as single-night or specialty-run screening spaces, presenting them in a searchable database that will allow parties of both ends of the filmmaker/nontraditional exhibitor spectrum to more easily book, schedule and promote screenings. "It's what we're most excited about," Rao claims. "I see these great films at film festivals, and then I go back to a town like Corvallis, and not only has no one ever had a chance to see these films, but they don't even hear about their existence, or the existence of these filmmakers. We're trying to bridge the gap between these worlds."— B.H.