Iva Radivojevic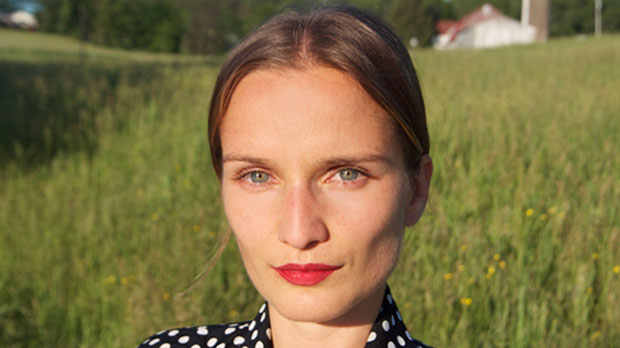 Iva Radivojevic
"I want to tell stories in a different way," says New York-based Iva Radivojevic. That different way is hinted at by the title of her website, Iva Asks. Indeed, the question, not the answer, is at the root of Radivojevic's searching, beautifully allusive filmography, which includes dozens of short essay videos, provocative film writing and, now in post-production, her first feature documentary.
As the website explains, Iva Asks has three goals: "1) Traveling, discovering and getting lost; 2) Filming, documenting and assembling stories; 3) Talking to strangers and peeking into their lives." Iva Asks began as a way for Radivojevic, who boasts a background in painting, illustration and animation, to learn the tools of filmmaking. "I started by making myself make a short film every week so I could get better at it but also learn the camera and editing. And now it has evolved into me not being able to live without it. I'm connecting with places, people, situations, and I'm observing cultural history and politics. Writing and visually combining those experiences into stories, creating a sense of wonder and discovery with [the subjects], sharing them and then seeing people respond to them, gives me incredible joy."
Of Croatian and Serbian descent, Radivojevic was born in then-Yugoslavia but moved to Cyprus when she was 12. At 18 she moved to New York, studying illustration and then 3D animation at Fashion Institute of Technology and graduated with a master's degree from Hunter. A member of the Brooklyn Filmmakers Collective —  Radivojevic is currently co-editing the latest feature from fellow member Keith Miller (Welcome to Pine Hill) — she met at a meeting filmmaker Laura Poitras (The Oath), who encouraged her to expand her running times. Relates Radivojevic, "'The blog is great,' Laura said, 'But don't limit yourself to not exploring longer pieces.'"
So Radivojevic returned to Cyprus for a feature, Evaporating Borders, a "visual essay" about political refugees and asylum seekers there. "But that's the surface story," she says. It's really about "belonging, identity, how we interact with people based on our identities, and what happens when we disengage from those paradigms. It's more poetic and questioning than journalistic. I let the characters I meet along the way [guide it] — actual migrants and then the Cypriots, whether they are neo-Nazis or activists."
Radivojevic was at work on the film — which has Poitras on board as executive producer — when Cyprus's banking sector collapsed in 2013. "The film reflects on the crisis as it was brewing," she says, but notes that the economic pain merely brought to the surface existing xenophobic tensions. "The overall direction of the film has not changed since the terrible bailout plan two months ago."
Within a documentary scene pulling from reality tropes and addicted to straightforward, three-act narrative structures, Radivojevic's directorial wanderlust is thrilling, and it's reflected in her range of influences. Broadly, she cites Andrei Tarkovsky, Alain Resnais, Chris Marker and Agnès Varda. Her feature documentary is in five parts, so, she says, "for insights on structure, I've been watching Michael Glawogger's films, (Workingman's Death, Whores' Glory) as well as Iraq in Fragments by James Longley and Jim Jarmusch's Mystery Train."
And, of course, there's still Iva Asks. "For me, travel always equals wonder," Radivojevic says. She's just completed a video shot in Morocco, and it won't be her last. "That creative process is like a drug, and it maintains my happiness. It's why the blog exists and why I can't stop." — S.M.