Eliza Hittman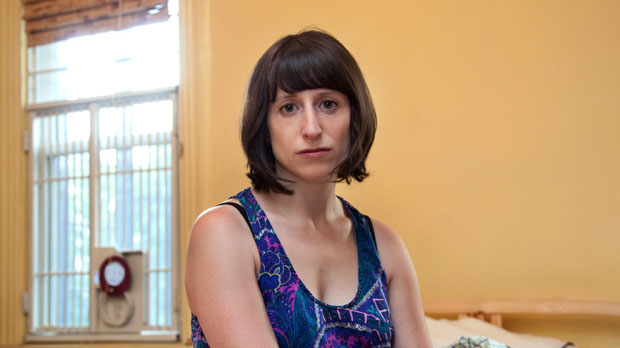 Eliza Hittman
While Eliza Hittman, the New York City-based writer/director of It Felt Like Love, saw "an incredible amount of independent films growing up in the '90s" — she'd skip school to watch Hal Hartley and Lynne Ramsay movies at the Angelika — her main focus was theater directing. She studied theater at Indiana University, and after graduating and returning to NYC, she went through a period she laughingly refers to as her "self-destructive" years. In this time she staged a number of plays during the off season at Soho Rep., but ultimately soured on the experience. She felt her successful productions helped establish the playwrights — but did nothing to further her own career.
"At some point I lost interest in [theater] but still wanted to direct," she says, so she went to grad school at CalArts to study film and see if she could generate her own work. There, she quickly realized that her theatrical skillset mostly did not translate to cinema and set about learning how to tell stories with a camera. All the shorts she made were specifically geared toward learning a particular way of working, and by the time she made her thesis film, Forever's Gonna Start Tonight, she had clearly hit her stride as a filmmaker. The short, about two girls from Brooklyn's Russian community hitting the town, played at Sundance in 2011, and two years later she returned to Park City with It Felt Like Love.
Hittman's debut feature is about as assured as one can imagine – a  bold, honest portrayal of burgeoning teenage sexuality that focuses on a 14-year-old Brooklyn girl, Lila (Gina Piersanti), who spends her summer pursuing an older boy, wanting to become sexually active like her older, more experienced best friend. It Felt Like Love has drawn comparisons to Catherine Breillat's Fat Girl, but it lacks that film's chilly remove and brazen intent to shock, and instead feels emotionally grounded and genuine. The film has a sense of authenticity partly because Hittman carefully tailored it to her young cast, from whom she elicits strong performances. (Hittman was also Piersanti's body double for the film's explicitly sexual scenes and quips that on "the more emotionally and physically challenging days on set, she was upstairs reading.")
A theatrical release for It Felt Like Love is being set for later this year, and Hittman is now in the early stages on a follow-up, about a young pregnant woman who comes to New York, that she refers to as "the anti-Juno." Hittman has a quiet, admirable conviction about the choices she makes in her work and doesn't want to follow the crowd by making movies that present a "very generalized emotional experience. I think all you have as a writer are these moments of embarrassment and humiliation, and that's what makes you interesting. The things that you try not to show to people are the things that I think are important to reveal."—N.D.