Chloé Zhao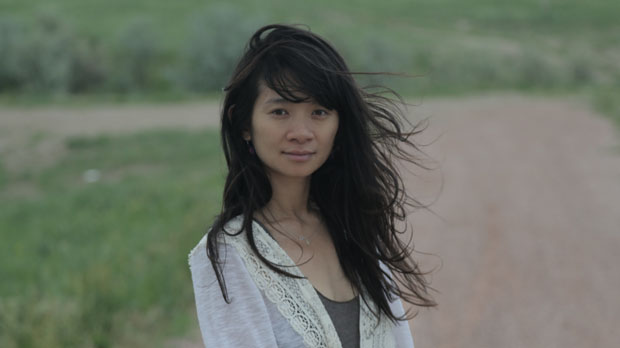 Chloé Zhao
Chloé Zhao was born in Beijing, attended high school in London and studied political science at Massachusetts' Mount Holyoke College. So, at first blush it seems anomalous that her debut feature, Songs My Brothers Taught Me, currently readying for a fall shoot, tells a Native American story set on the Lakota Pine Ridge reservation in North Dakota. But, says Zhao, the story's themes are ones with personal resonance.
She admits, "I get asked a lot, 'Why are you doing this?'" Zhao says that her rebellious adolescence in China, which led to her wanting to study abroad, is what connected her with this tale of an insurgent Lakota teen finding his way to adulthood within a cloistered environment.
But after four years of college Zhao found herself "turned off by politics." Tending bar, she discovered she liked "meeting people and learning about their histories." Believing that film combined all these interests, and not knowing anyone in the industry, she enrolled in New York University's Graduate Film Program.
Songs My Brothers Taught Me got its start three years ago when Zhao read a newspaper article about a teen suicide epidemic on the reservation next to Pine Ridge. With a producer, she traveled to Pine Ridge and "started knocking on doors, meeting young people." Soon, she put together a non-pro cast and began developing her script, which is now up to 30 drafts.
Along the way, Zhao has picked up support from just about every independent film organization around, including IFP and Film Independent. She attended the Sundance Screenwriter's and Directors Lab and pitched director Christopher Columbus to win NYU's Chris Columbus/Richard Vague Film Production Fund grant of $100,000. And, just before our conversation, Significant Productions and producers Forest Whitaker and Nina Yang Bongiovi, who got behind Ryan Coogler's Fruitvale Station, boarded the project.
But why so many drafts? Because, says Zhao, the script continues to be informed by her repeated trips back and forth to Pine Ridge (so many that Zhao is now called "that Lakota girl with a Chinese last name"), as well as other forms of contact. "I'm friends with a lot of their friends on Facebook," Zhao explains of her real-life actors whose lives she is drawing on for her story. "They'll write their stories on their status updates, and sometimes that will change a scene. The script, the story, the people and the place all exist [within each other]. It's an organic process."
As for the film's style, Zhao says she and her d.p. recently rewatched Wong Kar-wai's Happy Together, and she wants Lee "to feel like it comes from inside. [The documentary] Leviathan — that's an extreme example, but I'm very interested in having this be very experiential. I want to find new ways to place the camera to evoke more of a feeling. My goal is to put the camera inside of [the characters]. — S.M.
Photo by Joshua James Richards
This article has been edited and condensed after publication.