Back to selection
FILMMAKERS TAKE CHARGE AT THE MARYLAND FILM FESTIVAL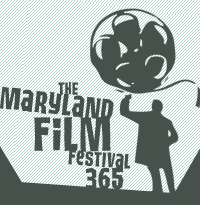 Tomorrow, May 6, through Sunday May 9 runs the Maryland Film Festival, which includes this year a one-day conference on Friday entitled "Filmmakers Taking Charge." The festival itself has a pretty excellent schedule and then there is the conference, which is described like this:
This intimate event is a daylong set of case study roundtables and networking opportunities focused on identifying methods to connect audiences and filmmakers in an increasingly overpopulated (and tech-savvy) market. The conference will bring visiting and local filmmakers together with a variety of distributors, critics, and exhibitors in a spirit of mutual support and cooperation that the festival was founded upon. More personal and interactive than big festival panels, attendees will receive a thorough understanding of how to navigate and take charge of the current climate of film distribution and promotion.
Speakers include Scott Kirsner, Ira Deutchman, Rick Allen, Janet Pierson, Michael Tully, Joe Swanberg, Aaron Katz, Lena Dunham, Josh Safdie, Ruby Lerner, Ed Sanchez, and myself, among others. Click on the link above if you are interested in attending this Baltimore-based event. And, if you are there, please stop by and say hello. My panel is Friday at 1:00PM.